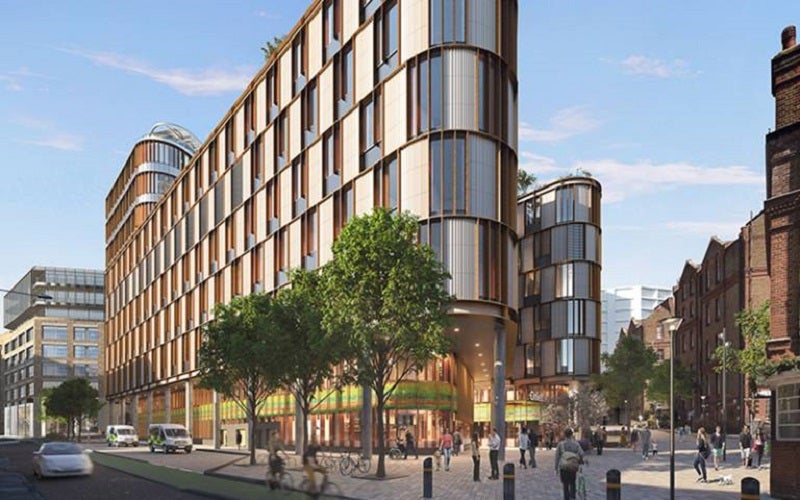 University College London has announced the receipt of final NHS and government approval for the new advanced care, research, and education eye centre in London, UK.
Named as Oriel, the new centre is the joint initiative between Moorfields Eye Hospital NHS Foundation Trust, the UCL Institute of Ophthalmology, and Moorfields Eye Charity.
It will see existing services move from Islington to a new, integrated centre on the site of the St Pancras Hospital site in Camden.
The final approval for the project represents the final step before the start of construction next year.
In August this year, Camden Council granted full planning permission for the new eye centre.
The centre is part of the New Hospital Programme, which is claimed to be the biggest hospital building programme in a generation.
It will enable closer collaborative work between researchers and clinicians for expediting the delivery of treatments and therapies for patients.
The new building will include an accident and emergency department, seating areas, the Friends of Moorfields shop and places offering food and drink.
It will also have outpatient services, day-surgery and recovery areas with few inpatient beds, patient support services, education and conference space, dedicated lab space for research, clinical trials and innovation.
UCL president and provost Dr Michael Spence said: "This decision is a vital step forward for an incredibly exciting project that will bring together UCL's formidable research base with Moorfields' world-class healthcare delivery in a way that results in major academic and clinical benefits for people living with sight loss throughout the UK and across the world."
Furthermore, Bouygues UK has been appointed as the preferred contractor for the project, which is expected to open in 2027.