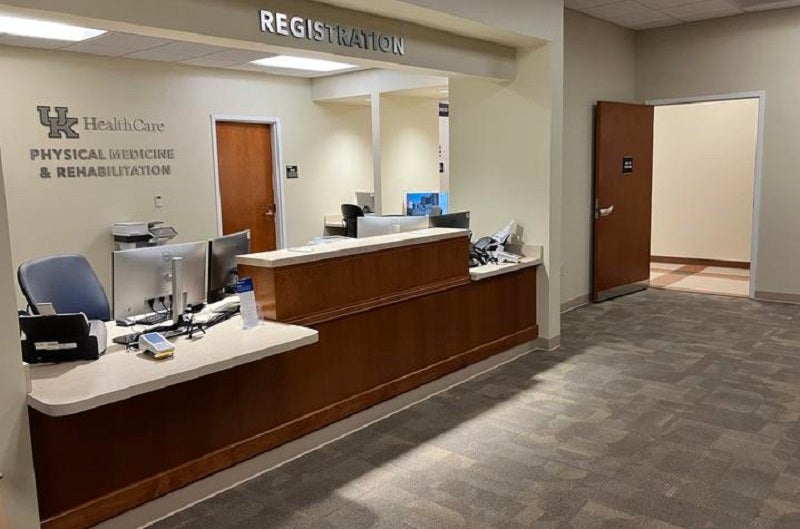 UK Healthcare has opened Physical Medicine and Rehabilitation (PM&R) services at Cardinal Hill Rehabilitation Hospital in Kentucky, US.
Leveraging a multidisciplinary team, PM&R department provides care for patients suffering with severe neurological or musculoskeletal impairments.
In the last five years, the clinic has seen steady increase in outpatient visits.
In May 2021, the University of Kentucky board of trustees gave approval to the lease of space by UK PM&R from Cardinal Hill Rehabilitation Hospital operated by Encompass Health.
This leased space is being used by UK HealthCare to operate the outpatient services earlier provided by Cardinal Hill.
The agreement will, however, not include or impact the inpatient or rehabilitation staff or services at Cardinal Hill, stated UK HealthCare.
The new clinic space will provide a continuum of care for patients transferred from UK Healthcare to Cardinal Hill as inpatients. The patients will be able to see their doctors for follow-up care and get their ongoing therapy at Cardinal Hill.
Furthermore, the move will also allow UK HealthCare to expand its UK PM&R outpatient clinic to the entire community that was earlier located at UK Good Samaritan Hospital, as well as bolster its outpatient therapy services already at the Cardinal Hill site.
UK HealthCare enterprise director of rehabilitation services Dean Hanlon said: "We are excited to have all of our team located and practicing out of one space in the new clinic at Cardinal Hill.
"Our UK HealthCare patients will benefit from ease of access to the facility with convenient parking and drop-off areas for our patients, and we look forward to serving them."
A further 13,835ft2 will be used for clinic space and the finished building includes 27 clinic rooms.
Department of Physical Medicine and Rehabilitation chairperson Susan McDowell said: "We are thrilled to have this new space that allows for a much-needed expansion to keep up with the growing needs of our UK HealthCare patients.
"This move will enable us to more effectively meet the rehabilitation needs of our musculoskeletal and neurological patients while continuing to advance our innovative care."
Since the Department of UK Physical Medicine and Rehabilitation was formed in 1982, it has been located at Cardinal Hill. Encompass Health (formerly HealthSouth) bought Cardinal Hill from the Kentucky Easter Seals Society (KESS) in May 2015.