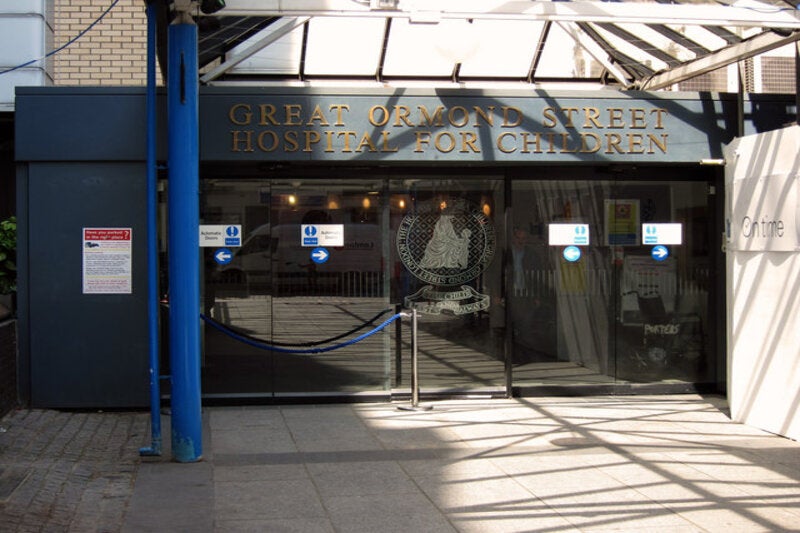 UK Great Ormond Street Hospital (GOSH) has signed a new five-year contract with Ain Shams University (ASU) Hospital.
The partnership will see the two institutions encourage "development on critical healthcare functions".
They will also promote areas such as intensive care and haematology and oncology and share expertise and best practices.
In addition, the hospitals will create a comprehensive clinical education-training programme.
A part of the UK National Health Service (NHS), GOSH serves 619 children and young people from across the country each day, according to information posted on its website.
ASU provides specialised healthcare services in Egypt and is one of the largest educational medical institutions in Africa and the Middle East.
Commercial International Bank (CIB) Foundation has financed the partnership between the two hospitals.
British Embassy in Egypt Charge d'Affaires Neerav Patel said: "We are very proud to have supported the creation of this healthcare partnership. GOSH and Ain Shams are outstanding institutions.
"This further deepens the excellent cooperation between our countries and underlines the UK's commitment to partner and support the Egyptian government's healthcare agenda."
As part of the partnership, GOSH consultants and other professionals will visit ASU.
The collaboration will also see medical observers from Ain Shams visit GOSH.
In October 2017, John Sisk & Son with architect BDP was selected as the preferred bidder for a project to replace the clinical building at GOSH in the UK.