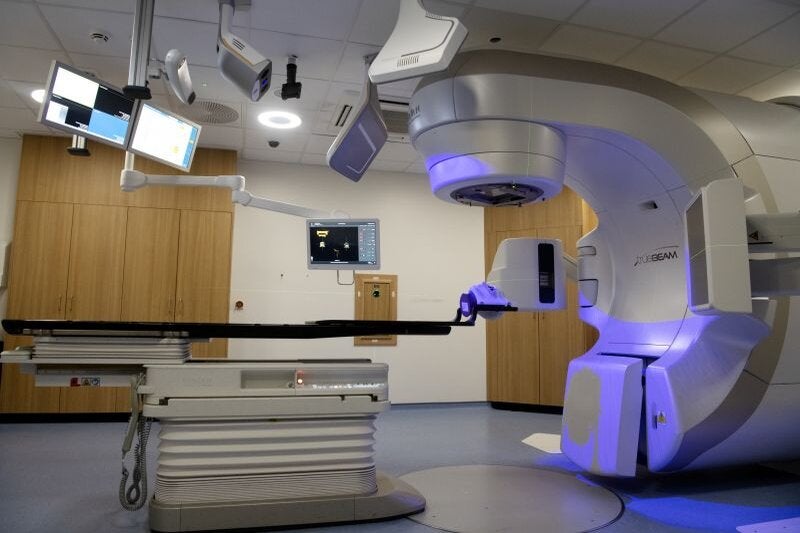 UK's Addenbrooke's Hospital has installed a new technology from Munich-based BrainLAB for radiotherapy patients.
The £500,000 system allows precise delivery of radiosurgery and radiotherapy treatment for patients undergoing treatment for cancer and other conditions.
It brings together 4D thermal-surface camera technology and real-time x-ray tracking for sub-millimetre accuracy.
BrainLab clinical marketing manager Tara Djanani said: "The ExacTrac Dynamic launch has begun a new era of radiotherapy with the hybrid technology of 3D surface tracking and thermal acquisition with the assurance of configurable x-ray monitoring.
"The combination of tracking the patient's external surface and correlating this to the internal anatomy enables healthcare professionals to deliver accurate treatment. We are very excited for Addenbrooke's Hospital to be the first adopters of this technology."
In June this year, NHS England announced it is now making stereotactic ablative radiotherapy (SABR) available nationwide by the end of this financial year.
Addenbrooke's will offer SABR for non-small cell lung cancer patients and those with lung, lymph nodes and non-spine bone oligometastatic disease.
Commenting on the new technology, Addenbrooke's radiotherapy centre, associate radiotherapy manager and technical operations head June Dean said: "This system uses surface guidance for patient positioning with high quality imaging that enables us to reduce the use of high dose x-rays and ultimately to treat patients with far greater precision.
"Eventually, it will also allow us to successfully treat a broader range of patients, including patients with breast cancer who struggle to achieve deep inspiration breath hold; a technique that enables us to avoid treating the heart."