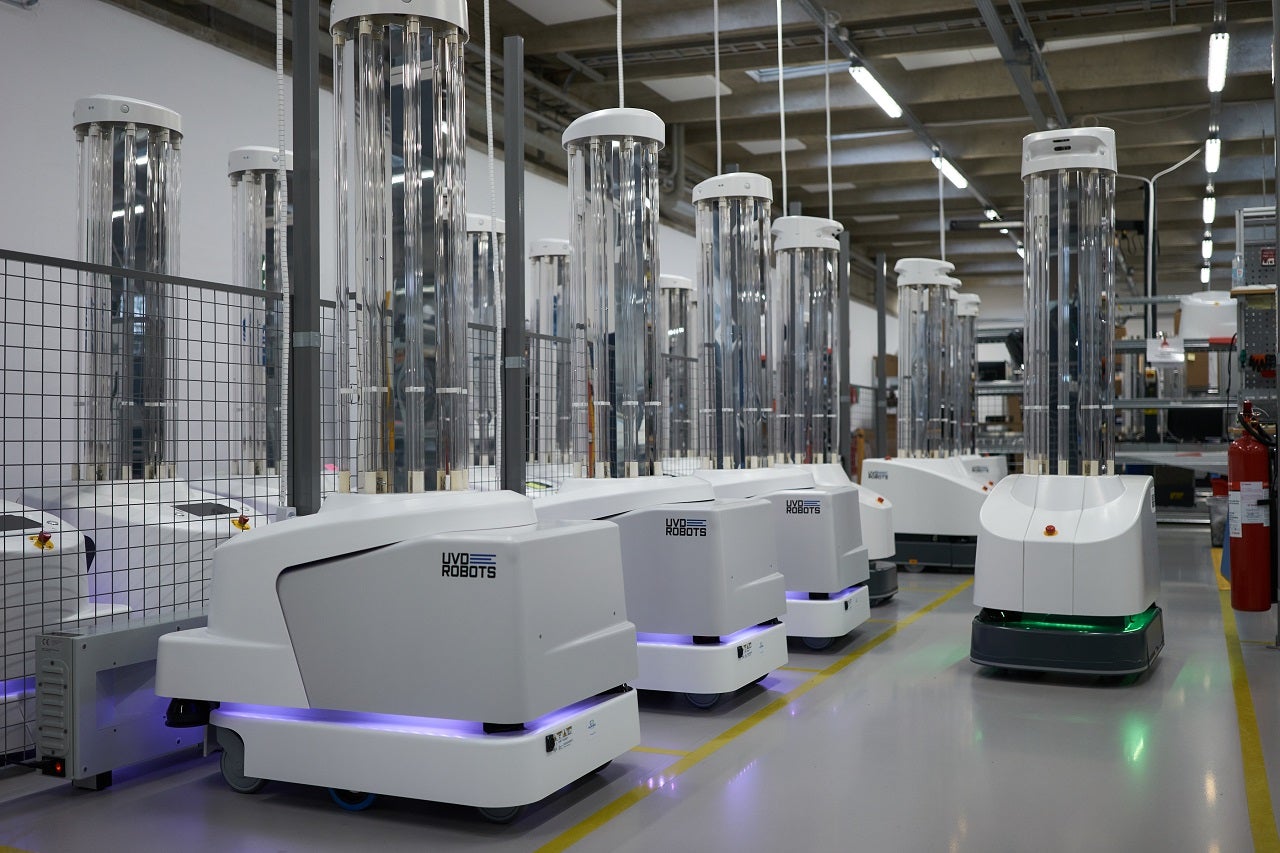 The European Commission has awarded a contract to UVD Robots to supply 200 of its autonomous disinfecting robots to hospitals in the European Union (EU) to fight against Covid-19.
The European Commission directorate-Generale for Communications Networks, Content and Technology selected the robots which will be deployed at large scale to fight the spread of covid-19 and reduce hospital acquired infections (HAIs) in general.
European Commission President Ursula Von Der Leyen said: "With EU funds, the European Commission is buying 200 disinfection robots, which will be delivered to hospitals across Europe to help disinfect patient rooms.
"We do all we can to support hospitals and patients in these difficult times. And more will follow."
The mobile UV-Disinfection (UVD) Robot disinfects against viruses and bacteria on surfaces as well as in the air by integrating UVC light and provides a fully comprehensive infection control and prevention solution.
Using UVD Robots, hospitals will be able to reduce disease transmission by killing 99.99% of bacteria and microorganisms within a short span of time in a patient room.
The application of these robots in hospitals patient and operating rooms saves lives by reducing HAIs.
Across the globe, the robots have been rolled out to more than 60 countries.
UVD Robots CEO Per Juul Nielsen said: "The size and breadth of this order validates the effectiveness of our robots, and we plan to deploy them as quickly as possible to help protect healthcare workers and patients, to combat the spread of Covid-19."
Danish company UVD Robots has been established following a co-development project between Odense University Hospital and Blue Ocean Robotics resulting in the UVD Robot.