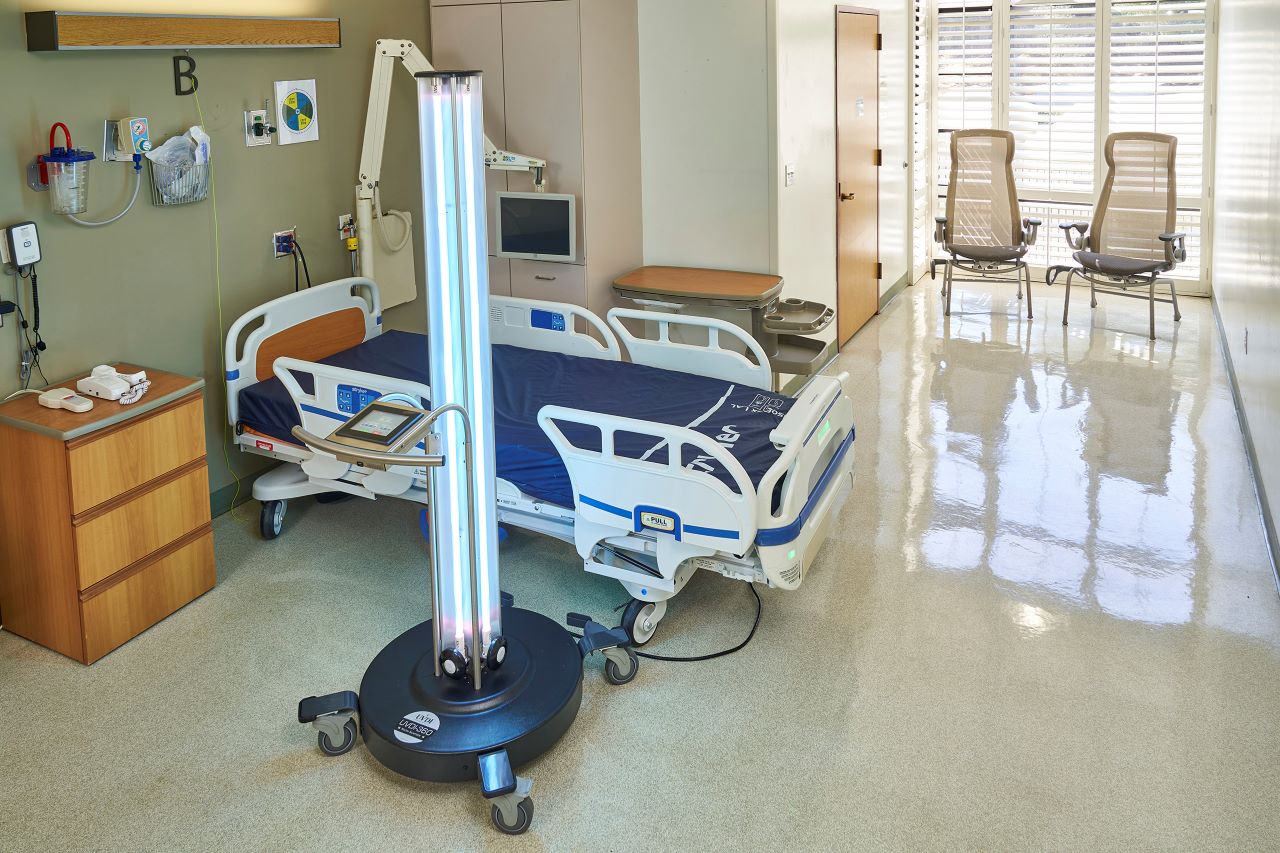 US-based UltraViolet Devices (UVDI) has made a room sanitiser, which it claims can neutralise the SARS-CoV-2 virus within five minutes, with greater than 99.99% effectiveness.
Called UVDI-360 Room Sanitizer, the ultraviolet light solutions manufacturer's latest example of cutting-edge sanitisation can be used to maximum effect from as far as 3.65 metres.
A CAP, CLIA, and BEI-recognised BSL-3 certified laboratory from California called Innovative Bioanalysis conducted the testing on the coronavirus strain causing the current Covid-19 pandemic.
UVDI CEO Peter Veloz said: "We hope this important testing can lend confidence and comfort to Healthcare professionals working bravely and tirelessly to beat COVID-19. Specific to use in hospitals for whole room disinfection, we believe that proving rapid inactivation of pathogens at distances of 8 feet (2.44 meters) and 12 feet (3.65 meters) is the best marker for in-facility performance.
"Independent confirmation of effectiveness against high-risk pathogens is a common sense, yet critical step to verify disinfecting claims for UV devices."
The Centers for Disease Control and Prevention (CDC) warns that Covid-19 can be contracted through surface as well as airborne transmission of SARS-CoV-2.
In more than ten peer-reviewed published clinical studies and independent laboratory testing, the UVDI-360 Room Sanitizer has been proven to neutralise over 35 pathogens and help prevent healthcare-associated infections.
UVDI Innovation and Technology vice-president Dr Ashish Mathur added: "Building on our deep science-based evidence demonstrating the UVDI-360's effectiveness against high-risk pathogens, including coronaviruses, we feel the healthcare professionals we serve globally deserve proof against the specific SARS-CoV-2 viral strain causing COVID-19."
Rapid whole room disinfection in hospitals was one of the criteria for the testing parameters. Around 1,000 leading hospitals in over 25 countries are already using more than 2,000 UVDI-360 Room Sanitizers.