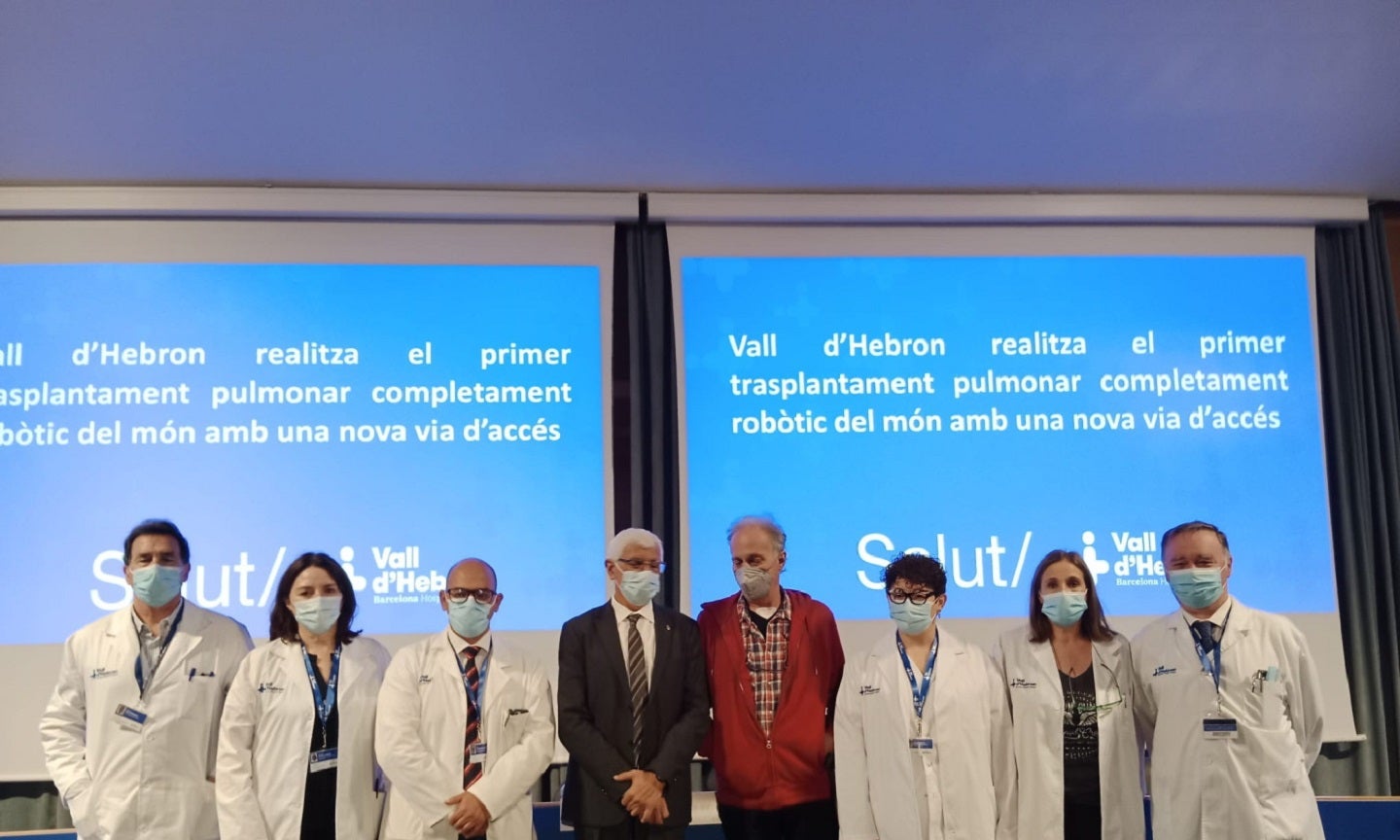 Vall d'Hebron University Hospital in Barcelona, Spain, has achieved two significant milestones in the field of lung transplants.
The hospital performed a lung transplant surgery with a robot-assisted, minimally invasive technique.
Also, a new access route was found, thereby eliminating the need of a large thoracic incision for the removal of damaged lungs and insertion of new ones.
Vall d'Hebron Hospital performed this surgery using the novel technique on a 65-year-old man requiring a lung transplant due to pulmonary fibrosis.
This surgery was performed by professionals from the thoracic surgery and lung transplants department, the anaesthesia, resuscitation and pain management department, the cardiac surgery department and the transplant nursing department.
Catalonia Health Minister Manel Balcells said: "We are proud to present a pioneering technique carried out by the Catalan healthcare system that contributes to the clinical improvement of all patients internationally.
"We present a new technique in lung surgery that represents an international and global advance. We do it together with Xavier, the first patient transplanted with robotic surgery and with a new, less invasive access route that allows a faster recovery".
Balcells further added that Vall d'Hebron "is a reference centre in lung transplantation for ten million people: Catalonia, Aragon and the Balearic Islands. As a public healthcare system, we offer new techniques in global clinical practices that improve the well-being of all patients."
Vall d'Hebron University Hospital thoracic surgery and lung transplants department head Dr Albert Jauregui said: "The main problem with opening up the thorax in lung transplant procedures is that it is a very aggressive approach, which leads to a very delicate post-operative period.
"This novel surgical technique allows us to cut a small section of skin, fat and muscle, leaving a wound that closes easily. Not only is this much safer than the traditional method, but for this first patient it has been virtually painless. This is a historic milestone, which we believe will improve the lives of thousands of patients."