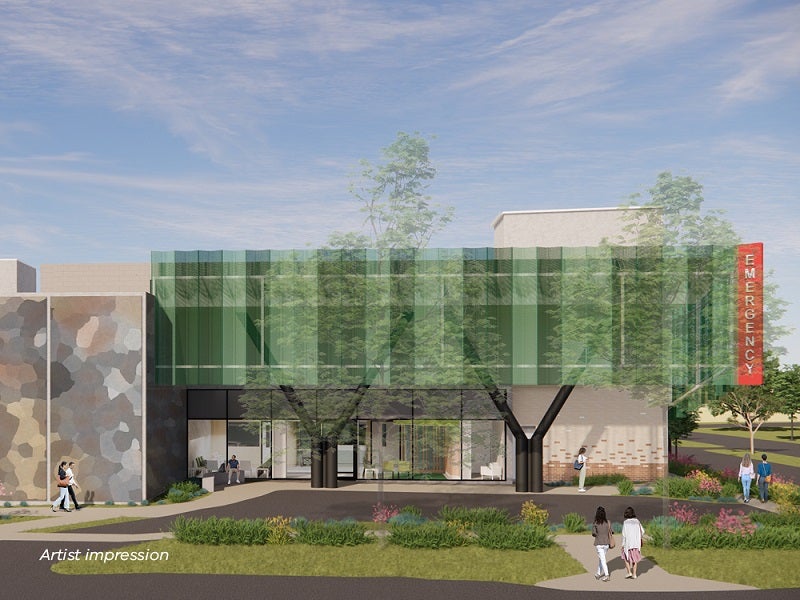 Victorian Health Building Authority (VHBA) has unveiled the initial designs for Swan Hill District Health emergency department (ED) redevelopment.
The project, valued at $33.36m (A$48.7m), was designed by Silver Thomas Hanley.
The designs of the facility were developed based on the requirements of various people including the ED's staff.
Information related to these designs was gathered during workshops.
The artist impressions and clinical spaces display a welcoming atmosphere for patients and families.
The project is being taken up in collaboration with the federal government, which will invest $20.5m ($30m) for the purpose.
While initial works are scheduled to begin in the second half of 2022, the redevelopment is likely to be completed in 2025.
The project is also set to provide a modern as well as efficient working environment for the hospital staff.
In April 2021, the State Government of Victoria announced its decision to redevelop the ED at Swan Hill District Health.
The government aimed to deliver quality healthcare for local residents and also create over 145 jobs during the peak of construction in Victoria's north-west.
The project, which will replace the existing and dated emergency wing, will also add a four-bed short-stay unit, isolation room and a behavioural assessment room keeping privacy of patients in mind.
Furthermore, it will allow the hospital to fulfil current and future healthcare needs of local residents.
To ensure quick access to emergency care, the new department will also make space for waiting areas.
The redeveloped department is also set to double the points of emergency care.