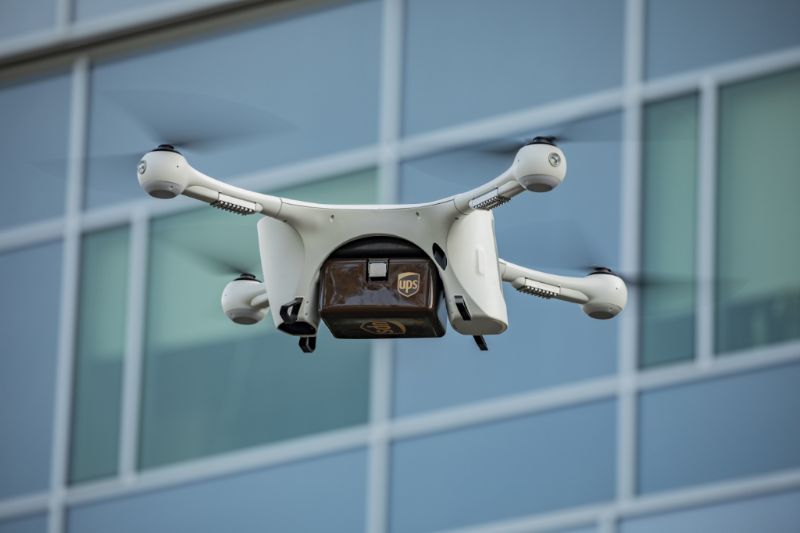 Wake Forest Baptist Health in North Carolina, US has deployed urban drone logistics firm Matternet's M2 drone system for a new hospital delivery network.
The drone will leverage a hub-and-spoke routing model to deliver time-and temperature-sensitive medicines and supplies, including personal protective equipment (PPE) for healthcare workers treating Covid-19 patients.
This service has been implemented in alliance with UPS Flight Forward (UPSFF). Currently, the drone is operating on two routes from one Wake Forest Baptist Health location to two other health system locations.
One route is for scheduled deliveries of specialty infusion medicines, which are expensive, patient-specific and possess a short shelf-life. A drone will be able to deliver these medicines within minutes, noted Matternet.
The second route is for transport of on-demand supplies of PPE, such as surgical masks.
Wake Forest Baptist Health chief supply chain officer Conrad Emmerich said: "Increasing efficiency of our supply chain routes helps provide better service to our patients and their families.
"Partnering with UPS Flight Forward through our iQ Healthtech Labs opens new doors for us to do just that through drone delivery."
Matternet and UPSFF launched their first ongoing revenue-generating drone delivery service in 2019 at WakeMed's hospital and campus in Raleigh, North Carolina.
Since then, more than 2,200 deliveries of lab samples have been performed.
UPSFF is also using Matternet's technology for drone delivery of prescription medicines for a retirement community in Florida.
Matternet CEO Andreas Raptopoulos said: "Now more than ever it's important for hospitals to have reliable, predictable and efficient methods for transporting critical medicines and time-sensitive lab samples that need results quickly.
"We are thrilled to expand our partnership with UPSFF to other US hospitals and work with Wake Forest Baptist to implement our drone logistics network that will help transform their operations and patient care."
In May this year, Novant Health, which operates 15 hospitals, launched an emergency drone operation as part of its Covid-19 pandemic response.
Meanwhile, Banner Health has agreed to invest a minimum of $100m in Wyoming Medical Center (WMC) over the coming ten years.
As part of the proposed agreement for Banner Health to acquire WMC, non-profit WMC foundation committed an initial estimate of more than $220m to support healthcare.
Besides, Georgia state in the US has signed an agreement with Piedmont Healthcare for an additional capacity of at least 62 hospital beds to treat Covid-19 patients.