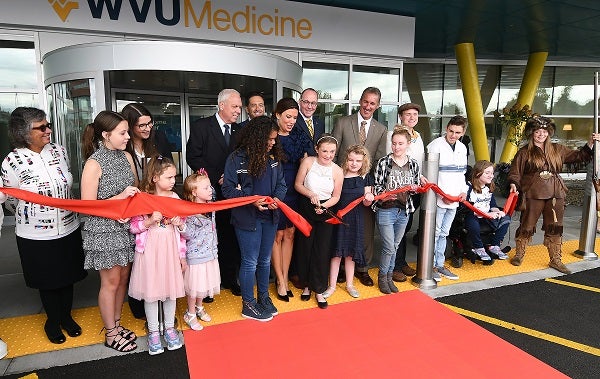 A new 150-bed, $215m WVU Medicine Children's Hospital has opened on the site of J.W. Ruby Memorial Hospital in West Virginia.
The plan to construct the new children's hospital was announced in 2017.
The hospital has been built to cater to the growing demand for primary and specialty services for children and women.
WVU Health System president and CEO Albert L. Wright, Jr said: "What excites us most is what our patients will find inside the new Hospital: a significantly larger care team that includes dozens of new pediatric specialists and subspecialists in a variety of disciplines from pediatric cardiothoracic surgery to pediatric neurosurgery; a best-in-class pediatric emergency department; the state's only Level IV neonatal intensive care unit; and a world-class Birthing Center supported by an exceptionally talented team of providers who can handle the most routine and the most complex pregnancies.
"Of course, there are many more services, but they will all share a common purpose: to care for our children and to make them healthy and whole."
The Birthing Center is like a spa and is intended to create a calming environment for expectant mothers.
Out of its 30 obstetrics rooms, seven have a labour tub.
The centre features its own operating rooms for cesarean sections, with large rooms to enable babies to stay in the same room as their mothers.
The Birthing Center also includes an infant evaluation area and newborn nursery.
Besides the Birthing Center, the new WVU Children's Hospital features four other centres of excellence –  Blood Disorders and Cancer Center, Critical Care and Trauma Center, Heart Center,  Neuroscience Center.
The other features of the new hospital include 17-bed paediatric intensive care unit with four beds for epilepsy monitoring; six-bed cardiac intensive care unit; 50-bed neonatal intensive care unit with four rooms for twins; operating rooms; advanced paediatric imaging; labs for cardiac catheterisation, endoscopy, and interventional radiology; and on-site cafeteria, gift shop, medical office building, and pharmacy.