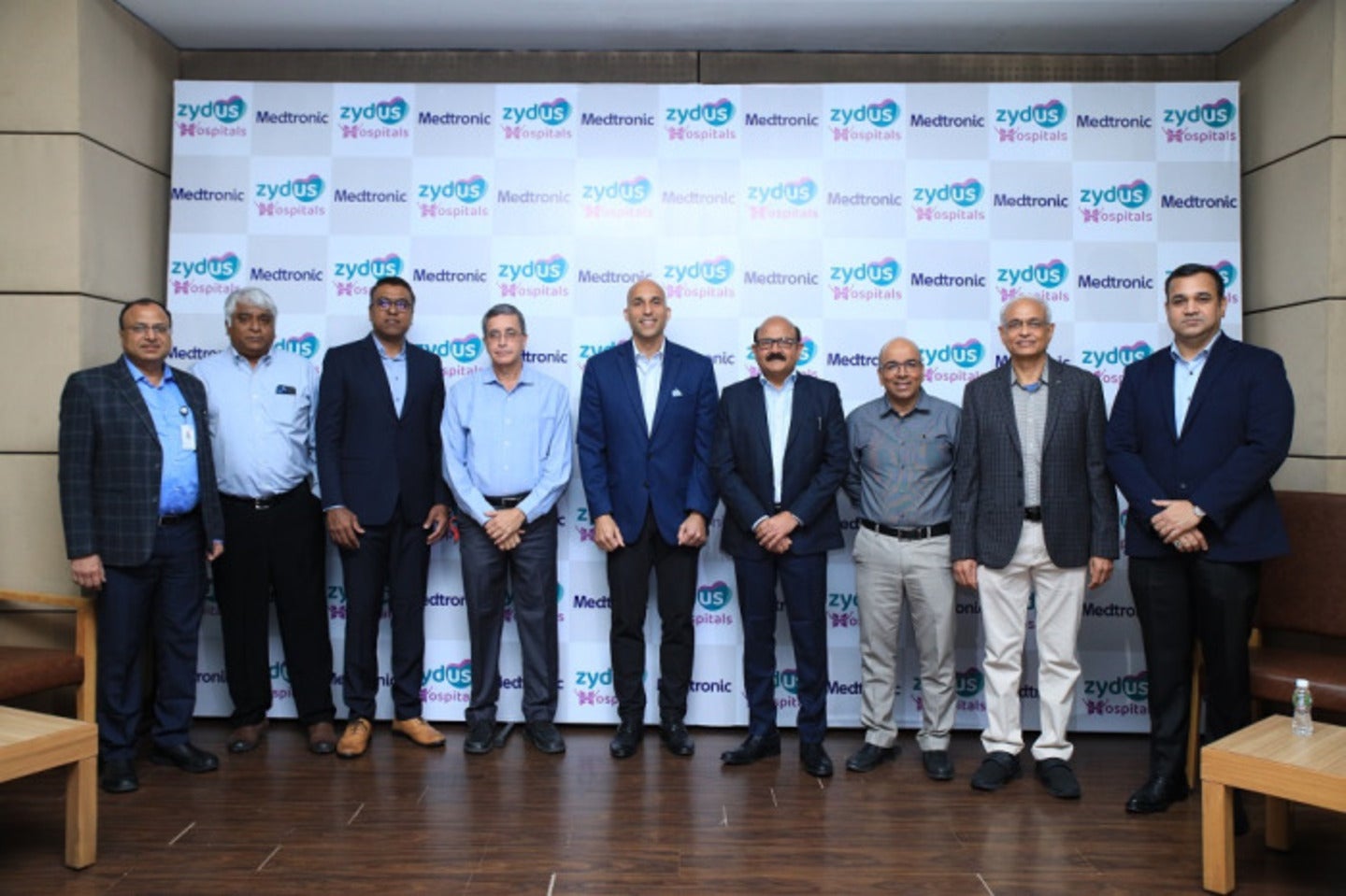 Zydus Hospitals and India Medtronic, a wholly owned subsidiary of Medtronic have announced a partnership to aid stroke patients through a hub and spoke network in the state of Gujarat.
In line with the agreement, Medtronic will work with Zydus Hospitals to create a network that can aid in prompt diagnosis and treatment of stroke patients by facilitating the use of local AI-enabled technology.
In addition, it will offer tools and technologies to support physician education and training in a few remote hospitals.
The collaboration will benefit the people of rural Gujarat by assisting them in properly managing stroke as a disease. The hub and spoke system is powered by AI that can recognise stroke from a CT scan.
The CT scan performed at the distant hospital (spoke) will be be visualised by a team of stroke specialists at Zydus Hospital (hub), who will also advise the local doctor on how to continue managing the patient.
In this approach, the doctor at the remote hospital is given the authority to choose the best course of action based on the needs of the patient, and the patient gets proper care at the right time.
Zydus Hospitals mentor and senior endocrinologist & metabolic physician Dr V N Shah said: "Medicine as a profession revolves around the patient. The patient-centric approach will take us on the path of constant improvisation.
"Stroke is a big disabler in developing countries, such as ours. Treatment of any disease starts with quick and efficient detection; the launch of peripheral stroke centers will enhance the survivability of our patients."
Medtronic India vice-president Michael Blackwell said: "At Medtronic, we're accelerating the development of technologies that can help patients manage their disease while living their lives to the fullest.
"We've been consistently partnering with hospitals across India to advance our vision of transforming stroke care for patients in India. Through these collaborations, together we are able to integrate technology to address local healthcare barriers across the care continuum."