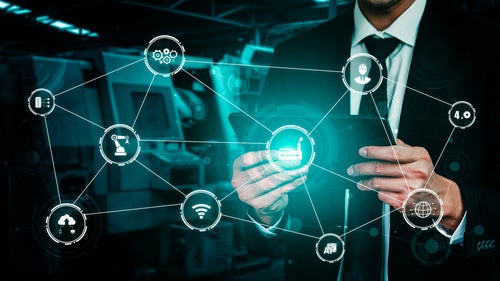 Concept: Embedded camera design and manufacturing company Leopard Imaging has introduced its LI-XAVIER-BOX-GMSL2 to provide its clients with comprehensive design and production services as well as hardware and software development. It is powered by NVIDIA Jetson AGX Xavier edge AI platform and is suitable for use in automation processes.

Nature of Disruption: The new LI-Xavier box delivers improved computing density, energy efficiency, and AI inferencing capabilities on edge devices and is powered by the NVIDIA Jetson AGX Xavier module. It also gives end-to-end autonomous capabilities to the next generation of intelligent machines. The LI-XAVIER-BOX-GMSL2 supports up to 8 Gigabit Multimedia Serial Link (GMSL) camera inputs via the GMSL2 Serializer/Deserializer (SerDes) interface. It is an IP67 waterproof system with a small footprint that is suited for industrial use cases. The system provides workstation performance of up to 32 tera operations per second (TOPS) of peak computation and 750 Gbps of high-speed input/output (I/O) for use cases including delivery and logistics robots, factory systems, and huge industrial unmanned aerial vehicles (UAVs).

Outlook: Leopard Imaging offers intelligent embedded vision systems to meet the growing need in robotics, edge AI, industrial machine vision, and autonomous machine applications. The company's edge AI customers who use the NVIDIA Jetson platform include Orin and AGX Xavier. In October 2022, the company plans to exhibit its Hawk and Owl cameras on the NVIDIA Jetson AI platform at VISION, a prestigious image processing trade event in Stuttgart, Germany.
This article was originally published in Verdict.co.uk