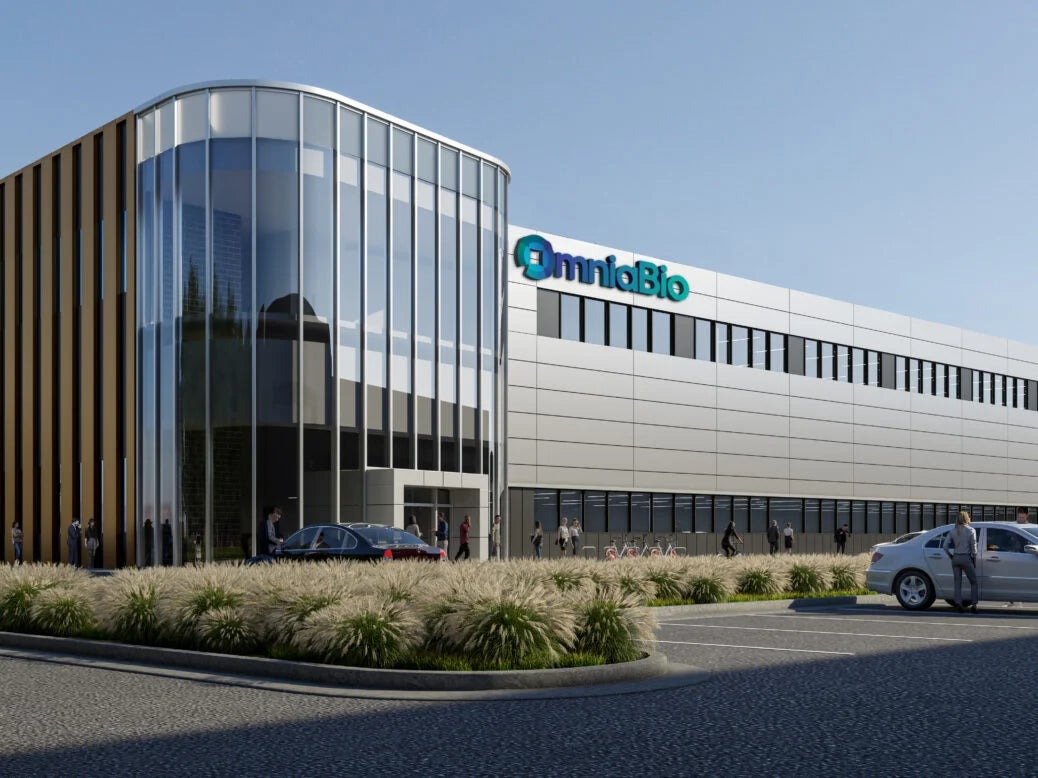 Innovations in biotechnology are advancing the biopharmaceutical market, enabling the treatment of complex diseases with next-generation therapeutics synthesised or extracted from a biological source.
Lifted by increased interest after the onset of the Covid-19 pandemic, the sector is expected to balloon to US$853 billion by 2030. One of the primary focus areas includes the continued commercialisation of cutting-edge cell and gene therapies, which involve the modification of cells from patients or donors to produce highly personalised therapies and regenerative medicines.
The US still dominates the biopharma sector with more than $378bn in annual drug sales and an approximate capacity of 30% of global manufacturing. However, other countries and cities are catching up and actively expanding their biomanufacturing sectors to take a larger chunk of the global market share.
In Canada, the government is working to boost domestic biomanufacturing capacity. It has committed C$2.2bn in investment to the sector over seven years. Since the onset of the pandemic, the government has invested more than C$1.2bn in 28 Covid-19 domestic biomanufacturing, vaccine and therapeutics projects.
One Canadian city, Hamilton, is making its mark in the sector due to its legacy as a manufacturing hub, with research hospitals and institutions, universities and dedicated government support.
With around 35,000 employees, the broader life sciences sector is one of Hamilton's largest industries. In 2021, more than 200 life sciences organisations collectively contributed C$5.7bn to the economy.
Hamilton's position as a historical steel manufacturer means the city has infrastructure assets that are absent elsewhere. Biomanufacturers can utilise these assets either through repurposing or conversion of previous manufacturing assets. This was demonstrated during the Covid-19 pandemic when existing manufacturing capabilities were leveraged to provide critical personal protective equipment, such as at the Centre of Excellence in Protective Equipment and Materials, which helps Canadian companies with design, research, development and scale up of manufacturing.
Hamilton is also home to the McMaster Innovation Park (MIP), which houses over 70 businesses, with a strong plan to add 1.8 million square feet of new office and wet lab space for scaling and established life science companies. A C$1.75bn buildout is under way that includes a new biomanufacturing campus, which aims to help life science tenants transform ideas into commercial reality and catalyse Hamilton's future as a biomanufacturing hub.
OmniaBio scales CDMO operations in Hamilton
OmniaBio, a contract development and manufacturing organization (CDMO) focused on cell and gene therapies, is one of the companies moving into MIP, having broken ground in October. OmniaBio is a subsidiary of CCRM, a Toronto-based non-profit with 11 years of experience developing and commercialising regenerative medicine-based technologies and cell and gene therapies.
Speaking to GlobalData, OmniaBio CEO Mitchel Sivilotti says the CDMO spinout is set to continue building on this expertise by developing technologies across three areas of strength: iPSCs for allogeneic (from a donor) therapies, autologous (from the patient) immunotherapies and lentiviral manufacturing platforms.
"We are continually investing in these core manufacturing platforms as a technology-focused leader in the market, and the development partnership we have with CCRM is a key differentiator given their [CCRM's] exposure to new technologies," Sivilotti says. "The combined CCRM and OmniaBio team is a model for adopting new cutting-edge technologies and making these available to our clinical and commercial clients, ultimately reaching patients in need around the world. Over the next few years, we plan further expansion of our infrastructure in Canada, followed by strategic expansion into key international markets."
From the new site at MIP, OmniaBio will manufacture cell and gene therapies for commercial stage use for its growing customer base. Hamilton and MIP are the ideal hub for OmniaBio's operations for a few reasons, one of the most important being "the strong workforce in the area", says Sivilotti.
Second is the presence of McMaster University, which has produced ground-breaking research across many fields of biotechnology including viral vector manufacturing. The city is also home to two research hospitals, Hamilton Health Sciences and St Joseph's Healthcare Hamilton.
Sivilotti points to the ability to collaborate on projects with researchers at McMaster and other academic institutions that can be leveraged to accelerate research and development (R&D) and create new customer programmes or technology development to enhance manufacturing platforms. "I think there are exciting opportunities to help each other in a variety of areas," he says.
Ultimately, it is the vision for MIP's new biomanufacturing campus that OmniaBio is eager to become part of. As the anchor tenant, the CDMO envisions an environment where cell and gene therapy companies, suppliers and partners "can be locally connected", enabling improved vertical integration and economies of scale, all elements that will attract customers and collaborative partnerships.
"Having all those like-minded companies and ecosystem companies working together – that was very important to our decision," Sivilotti says.
Cost-effectiveness is another factor working in Hamilton's favour. Land costs in Hamilton are comparatively cheaper than those in Toronto – with the average R&D tangible products facility costing C$6.48 per square foot (/ft2) in Hamilton, versus C$9.06/ft2 in Toronto1.
Hamilton offers more competitive prices than Toronto and the city is only an hour away from its larger neighbour. "There is great connectivity and continuity with what is going on in downtown [Toronto] at CCRM where OmniaBio provides advanced process development and early-stage clinical trial manufacturing services," Sivilotti says. "That said, we can access the best of both worlds by focusing our late-stage and commercial expansion in Hamilton where the economics make sense for large-scale commercial manufacturing and where cost efficiencies can pass through to our clients."
Hamilton's close proximity to the US border and strong transportation infrastructure is another advantage, according to Sivilotti. "Hamilton is well-situated to leverage both air and ground transport, which is necessary with the type of biologic products that we manufacture and the type of raw materials that we purchase to work with," he notes. "We need to be able to move those very quickly into and out of our sites to protect the stability of these sensitive products."
Once constructed, OmniaBio's biomanufacturing plant at MIP will become the largest facility of its kind in Canada. It represents a significant economic stimulus for the city of Hamilton, catapulting what is expected to be a very successful future in biomanufacturing for many years to come.
1 KPGM. (2021). City Competitiveness Index. https://citycompetitivenessindex.kpmg.ca/home