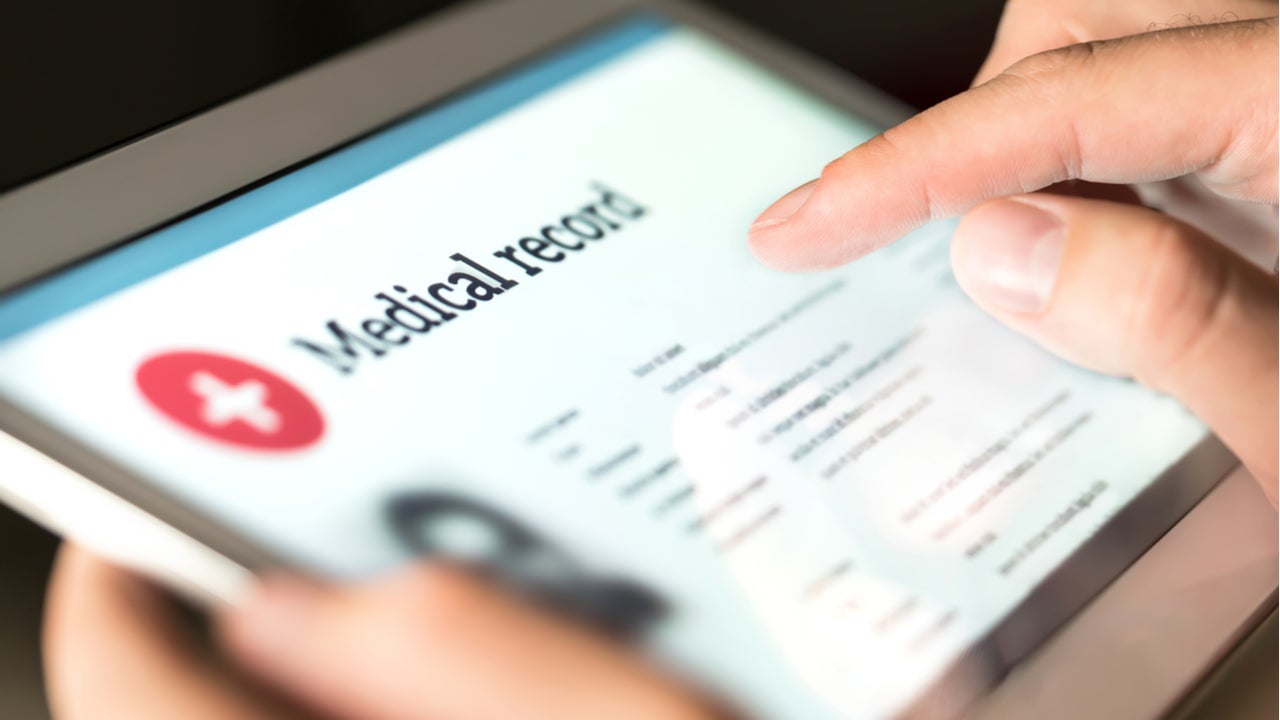 The top tweeted terms are the trending industry discussions happening on Twitter by key individuals (influencers) as tracked by the platform.
1. Digital Health – 2,457 mentions
Tech innovations in digital health and how digital health could help detect diseases before they develop were popularly discussed in Q3. According to an article shared by Evan Kirstel, a top B2B influencer, the Apple Watch Series 6 is expected to be integrated with a blood oxygen sensor for the first time. The feature will enable the detection of abnormal blood oxygen levels, thereby indicating the need for immediate care. In another discussion, the influencer tweeted about electronic sensor patches being able to heal injuries by understanding the human body's full range of motion.
Digital health was also mentioned in the context of technologies helping to detect a health condition or disease before it develops, according to an article shared by John Nosta, a technology futurist. Researchers from the University of Pittsburgh School of Medicine and Carnegie Mellon University College of Engineering have developed a machine learning (ML) algorithm that can identify typical signs related to osteoarthritis years before it develops. Predictive algorithms can, therefore, help address patients' needs with preventative drugs much before resorting to any surgery in the later stages, the article highlighted.
Apple Watch Series 6 to include blood oxygen sensor @IrmaRaste @eViRaHealth #digitalhealth https://t.co/MuknY35wKh pic.twitter.com/sHeSPt5dE4

— 📱Evan Kirstel #RemoteWork📱 (@EvanKirstel) July 31, 2020
2. Covid-19 – 2,331 mentions
The response of countries to the pandemic, a spike in people dying at home because of Covid-19, and frontline and healthcare workers being at the highest risk of contracting the disease were popularly discussed topics in Q3. According to an article shared by Eric Topol, a physician and scientist, Canada's response to the pandemic was not perfect but better than that of the US. The US witnessed more than twice the deaths and more than three times the total infections per capita, when compared to China and Europe, the article noted.
Canada did have many advantages with respect to curbing the disease as compared to the US, the article further detailed. For instance, it has one-ninth of the US population, is unevenly distributed, and no city is densely populated for the disease to settle in.
Charles Ornstein, a journalist, further tweeted about a spike in people dying at home due to the Covid-19 disease in Houston, which is one of the fastest-growing hot spots. The city witnessed growing number of deaths because of overwhelmed hospitals and testing shortages. Sudden at-home deaths raised huge concerns, indicating how deathly the virus can be according to paramedics and researchers.
Among other discussions, Liz Szabo, a senior correspondent, shared an article on 1,080 health workers having succumbed to the Covid-19 disease. Several people of mixed origins and immigrants were among the 1,000 health workers that lost their lives to the disease, the article detailed. A Harvard Medical School study further revealed that healthcare workers of colour were most likely to take care of Covid-19 patients and were twice as likely to test positive for the disease themselves.
Why did Canada *"far outshine"* the United States vs #COVID19?
"Canadian people have been less divided and more disciplined"
"Canadian officials have consistently deferred to public health experts and scientists"
"political leadership"https://t.co/cz8aweKIr3 by @a_coletta pic.twitter.com/tJWLcv4rRe

— Eric Topol (@EricTopol) July 19, 2020
3. Telehealth and Telemedicine – 3,421 mentions
The rapid increase in the number of telehealth visits, telehealth not to be treated as a temporary solution during Covid-19 lockdowns, and decisions to make telemedicine expansion permanent, were popularly discussed during the quarter. According to an article shared by Seema Verma, the administrator for the Centers for Medicare & Medicaid Services (CMS), the rapid growth in telehealth visits has transformed the healthcare delivery system across the country. Even though the pandemic has played a key role in enhancing the access to telehealth services, CMS has been working since the last three years to improve access to virtual care in the form of wellness visits, the article noted.
Telehealth also trended in discussions shared by Rasu Shrestha, a physician and medical futurist, who noted that the technology should not be used as a temporary solution during the COVID-19 lockdowns. He added that it should be treated as a foundation for post-pandemic care and transformation.
In other discussions, Jamey Edwards, the CEO of Cloudbreak Health, a telemedicine solutions provider, tweeted about the White House having ordered the US Department of Health & Human Services (HHS) to make telemedicine expansion permanent.
The rapid explosion in the number of telehealth visits has transformed the health care delivery system as an important source of care across the country, raising the question of whether returning to the status quo turns back the clock on innovation: https://t.co/qPow2CFuMx

— Administrator Seema Verma (@SeemaCMS) July 15, 2020
4. Artificial Intelligence – 713 mentions
Discussions on whether hospitals should have an AI department and AI programmes assisting in monitoring Covid-19 patients at home were popularly discussed in Q3. According to an article shared by John Nosta the concept of hospitals having an AI department should lie between the IT and medicine. Influencers, however, believe that organisational readiness and cultural change is important for leveraging AI, and should exist in every department.
Among other discussions, Berci Meskó, director of the Medical Futurist Institute, shared an article on how AI programmes were monitoring Covid-19 patients at home in Australia. The Alfred Health and Deakin University initiative is among the many 'hospital in the home' programmes to provide care for those affected with mild coronavirus symptoms and to reduce the burden on hospitals and healthcare workers, the article detailed.
The automated monitoring system developed by the university is awaiting government approval to begin trials since mid-May. Melbourne's major trauma hospital is advocating the programme, which also allows for ambulances to be dispatched in case of emergencies.
Should hospitals have a Department of Artificial Intelligence? It seems that this concept really should live between the poles of IT and medicine. #AI #artificialintelligence #digitalhealth #medicine pic.twitter.com/aTlu9ri74i

— John Nosta (@JohnNosta) August 4, 2020
5. Innovation – 541 mentions
Innovations with regards to determining circulatory health, the US Food and Drug Administration (FDA) fostering digital health innovation, and the need for more nursing-centric innovations and technology were popularly discussed in the third quarter. According to a video shared by Fred Steube, a business strategy consultant, emerging technology helps reveal blood vessels that can contribute towards determining circulatory health.
Among other discussions, Bakul Patel, FDA's digital health lead, stated that FDA continues to foster digital health innovation, thereby providing further clarity on the regulation of multi-functional devices. For instance, it describes medical software provisions, and identifies principles and premarket reviews.
Innovation was also mentioned in the context of nursing staff not receiving support or attention from a digital health perspective, according to a tweet by Ikpeme Neto, a physician. Nurses are critical in terms of delivering care, therefore, more nursing-centric innovations and technology were required to assist them in their health needs, he added.
Blood vessels revealed can help determine circulatory health

MT @jblefevre60 #MedTech #AI #innovation #DigitalHealth #iot #future #health #stroke #HealthTech #diagnosis #ioe #tech #EmergingTech pic.twitter.com/YQCtUNYl8I

— Fred Steube (@steube) August 1, 2020