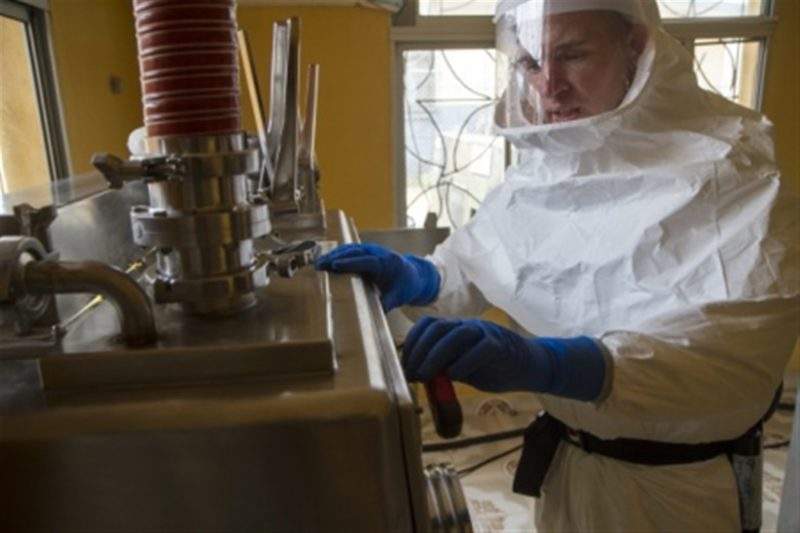 On February 6 and 7, the World Health Organization (WHO) held its second annual review of the Blueprint list of priority diseases. The goal of this review was to identify specific diseases that pose a serious public health threat yet lack the necessary resources to overcome them.
The review highlighted eight diseases, most of which have caused recent or current epidemics. But the list also included a mysterious "Disease X."
What is Disease X?
Disease X represents the specter of an unidentified disease that could cause the next pandemic. Disease X could be a brand new disease we have not yet encountered, or it could be a re-emerging threat that we've known for a long time, such as Ebola. It might be a zoonotic disease that jumps from animals to humans, like avian influenza, or it might be the result of a bioterrorism agent. Disease X is a placeholder that acknowledges the potential for new diseases to emerge and the need to be prepared for a response.
So how do we prepare for a pandemic from an unknown pathogen? We can't develop a vaccine for an unidentified microbe. The first step is investing in health systems around the world. Without the necessary staff and supplies, newly emerging diseases can spread unabated. Investing in this infrastructure allows for quicker detection of epidemics. Developing surveillance systems is another important step. Improving access to diagnostic tools and creating notification networks can help detect and report outbreaks early, allowing for a quicker coordinated response.
Establishing surveillance networks can also help us map genetic changes and track antimicrobial resistance. Additional preparedness measures can focus on capacity to develop new diagnostics and shift production of vaccines and medications.
The Ebola outbreak that started in 2014 demonstrated the speed with which new epidemics can spread and the devastating impact they can have on a country. By including Disease X in its list of priority diseases, the WHO highlighted the unmet need for preparedness against such unexpected threats. In order to protect against these threats, new investments are needed from both the public and private sectors.
Related Reports
GlobalData (2018). Expert Insight: To Help Eradicate Neglected Tropical Diseases, Pharma Must Juggle ROI Concerns and Social Responsibility, February 2018, GDHC1590EI
GlobalData (2016). Expert Insight: Zika: Short- and Long-Term Approaches to Successfully Combat the Outbreak, February 2016, GDHC1013EI
GlobalData (2014). Expert Insight: Advancing the Ebola Pipeline Requires Continued Collaboration Between Public and Private Stakeholders, October 2014, GDHC0785EI