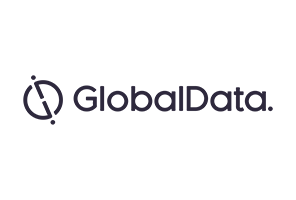 Shire, a global biotechnology company focused on rare diseases, has formed a strategic alliance with Microsoft, a well-known technology company, and the European Organisation for Rare Diseases (EURORDIS)–Rare Diseases Europe, a rare disease patient organization, in order to address the diagnostic challenges for patients living with rare diseases. This alliance has been named the Global Commission to End the Diagnostic Odyssey for Children.
In the last 20 years, awareness of rare diseases has grown massively in the US due to efforts by well-organized and well-funded US rare disease patient organizations. In Europe, this effort is being handled by EURORDIS, which is raising awareness as well as tackling the issues of diagnosis and treatment of rare diseases in Europe. According to the European Medicines Agency (EMA), there are more than 6,000 identified rare diseases, and it is estimated that approximately 300–350 million people across the world are affected by rare diseases, half of whom are children.
The aim of this Global Commission is to address the diagnostic challenges associated with rare diseases, provide support, and shorten the time it takes for patients and their families to reach a conclusive diagnosis, as it usually takes around five years for rare disease patients to receive the correct diagnosis, and in some cases takes up to 10 years. "According to key opinion leaders (KOLs) interviewed by GlobalData for the upcoming report, /Narcolepsy – Opportunity Analysis and Forecasts to 2026/, identifying patients is one of the major barriers to trial recruitment and the development of new medicines. Additionally, many patients with a rare disease remain either undiagnosed or misdiagnosed". This delay or lack of diagnosis can have significant life-changing or life-shortening consequences for patients, especially for children.
Shire's chief executive, Flemming Ornskov, stated in a press release: "As a physician with training in pediatrics, I've seen firsthand the devastating effect not having an accurate diagnosis can have on patients, their families, as well as on the health care providers working to help them. Accelerating the time to diagnosis is critical to improving outcomes for patients and health systems".
The Global Commission is a multi-disciplinary group of experts with the creativity, technological expertise, and commitment required to develop a roadmap to help the rare disease field shorten the current multi-year diagnostic journey, and to make a major difference in the lives of millions of children and their families.
This roadmap, which is called the Odyssey, will include recommendations to solve key problems presently standing in the way of timely diagnoses. Odyssey will be able to do that in three points: first, providing high-level policy guidance to help achieve better health outcomes for rare disease patients; second, improving physicians' ability to identify and diagnose patients with a rare disease in order to begin care and treatment; third, to empower patients and their families to have a more active role in their health care, and provide policy guidance to governments and healthcare systems to help achieve better outcomes for rare disease patients.
The Global Commission is expected to publish this roadmap in early 2019. The roadmap will include the findings of its collective work with patients, their families, and other expert advisors to help drive solutions to improve the diagnosis of rare diseases.
The development of various specific diagnostic tools and initiatives for rare disease patients will allow for the use of optimal therapies, and presents possible opportunities for drug developers. The accurate and early detection of diseases, as well as their differentiation from other disorders, are essential for both proper disease management and the improvement of the treatment rate. Faster diagnosis can be the difference between a short life burdened by ill health and poor quality of life, and a longer, healthy life with appropriate treatment.
GlobalData believes that this initiative could be the first of many alliances and partnerships in 2018, as several other tech companies also attempt to revolutionize the healthcare market.
Related Reports
GlobalData (2018). Narcolepsy: Opportunity Analysis and Forecasts to 2026, to be published.