Cisco Connected Health
Healthcare Communication and Medical-Grade Networks

Address
170 West Tasman Dr.,
San Jose,
CA 95134,
Other,
United States of America
Phone
As a worldwide leader in networking, Cisco is well positioned to improve the future of healthcare through networked technologies that transform how people connect, access information, and collaborate. Cisco® technologies can benefit all stakeholders, from patients to medical providers, payers, and life sciences organizations. Cisco Connected Health solutions enable care team collaboration and business efficiency and promote a higher quality of care.
Healthcare information-sharing network
Today, the average hospital network runs more than 300 applications. Patient data is scattered across disparate systems in public and private entities, and it can be difficult and costly for healthcare professionals to share vital medical, clinical, and patient information.
Cisco helps simplify healthcare communications using a network of interoperable technologies that better connect patients with medical providers, payers, and life science organizations. Cisco solutions link critical information, people, and knowledge to help improve the healthcare experience.
Secure health data communication network
The Cisco Medical-Grade Network provides a network foundation that enables reliable, seamless, and secure health data communications within the healthcare community. This framework allows integration and interoperability at each functional area to optimize interactions among healthcare participants, processes, applications, and hardware components. This includes areas such as acute care campus networks, ambulatory clinics, remote clinicians, and data centers.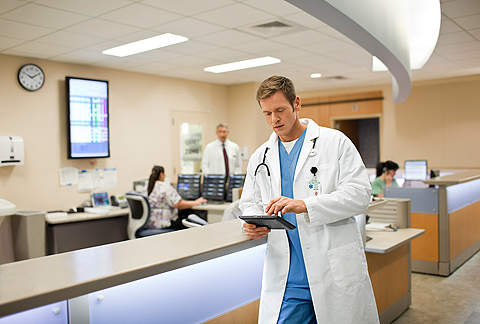 Cisco Connected Health - shaping a world of health without boundaries.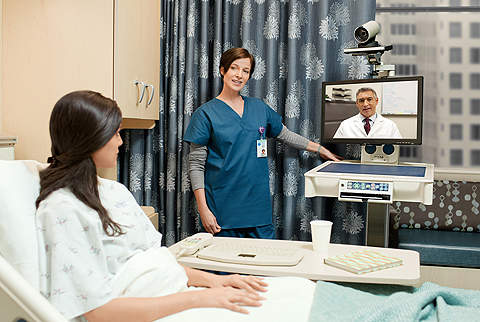 Cisco Care-at-a-Distance and Clinical Workflow Solutions - provide better care and wellness.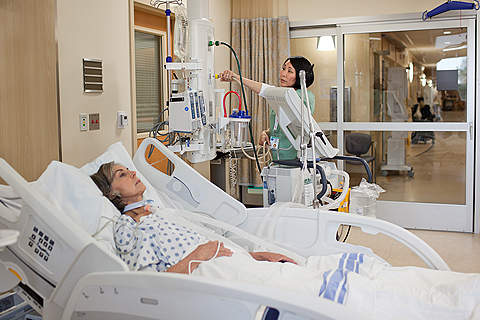 Cisco Compliance and Medical Device Management Solutions - reduce costs and improve productivity.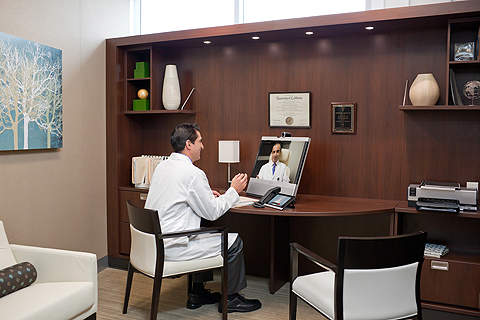 Cisco Continuing Health Education and Business Collaboration - collaborate to innovate.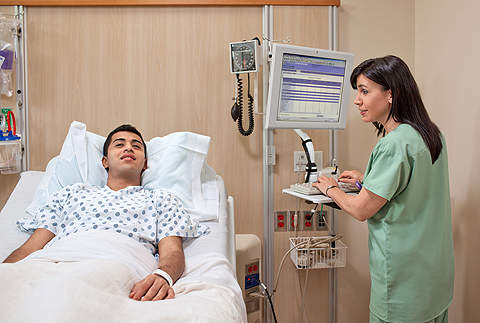 Cisco Medical-Grade Network - reliable, seamless, and secure health data communications.
Communication tools for clinical care-at-a-distance
Cisco Care-at-a-Distance and Clinical Workflow Solutions enable local and remote team collaboration, patient examinations, and consultations. They include solutions that streamline workflows and improve communications across teams.
Cisco HealthPresence™ helps extends the reach of healthcare delivery, simplifies healthcare communications, and connects patients with medical providers to enable examinations in a convenient and efficient manner
Cisco TelePresence® for Healthcare helps connect people across regional or global locations for training, consultation, and specialized collaboration
Cisco WebEx™ for Healthcare offers powerful and flexible web-based communications tools to facilitate collaboration for a workforce separated by geography, time zones, and facilities
Cisco Expert on Demand enables immediate communication between caregivers, patients, and specialists with on-demand audio and video conferencing
Cisco umi™ is an easy-to-use, high-definition TV viewing experience that enables face-to-face conversations
Communication and information-sharing systems for streamlined workflows
Cisco Clinical Workflow Solutions help streamline workflows and improve communication among clinicians.
Cisco Nurse Connect integrates with certain nurse call systems by enabling Cisco wireless phones to enhance communications between patients and care providers
Cisco Context-Aware Healthcare uses real-time resource location information and access to environmental information to help provide an optimal patient experience
Cisco Digital Media Suite is a comprehensive offering of webcasting and video sharing, digital signage, and business IPTV applications to centrally manage the delivery of education and training to patients and clinicians
Cisco Cius is an ultra portable tablet enabling clinicians to compute, communicate, and collaborate everywhere… on the go and on the desktop
Healthcare information integration and management
Cisco Compliance and Medical Device Management Solutions provide security, interoperability, device connectivity, and regulatory compliance. These solutions enhance the integration and management of asset data and healthcare information in an open yet secure environment.
Cisco BioMed Network Access Control helps automate the process of securely connecting biomedical, IT, and guest devices to the network
Cisco Payment Card Industry (PCI) Solution for Healthcare helps your organization achieve and maintain PCI compliance
Cisco Secure Wireless extends your network to the point of care without compromising network security
Cisco Data Center for Healthcare helps support high-performance application and storage environments
Cisco Medical Data Exchange Solution enables disparate systems to interoperate to provide a patient-centric view of medical data
Cisco IronPort™ Email Security Appliances protect organizations from incoming threats, including spam and malware, while protecting sensitive data using integrated data loss prevention and encryption technologies
Health education and business collaboration network
Cisco Continuing Health Education and Business Collaboration Solutions facilitate professional education, training, certification, and business collaboration across teams and organizations.
Cisco TelePresence for Healthcare
Cisco WebEx for Healthcare
Cisco Digital Media Suite
Cisco Expert on Demand
Cisco Quad™ for Healthcare enables clinicians to securely collaborate and share best practices using video, document sharing, blogging, and searching
Benefits of the Cisco Medical-Grade Network
The Cisco Medical-Grade Network provides a scalable, end-to-end approach for simplifying operations and helping ensure regulatory compliance. The network supports mobility, unified communications, and various applications, including electronic medical records, and computerized order entry. Improved efficiency means reduced costs and better patient experiences.
Cisco is helping to bring about a future in which healthcare stakeholders across the continuum of care can respond to patients more efficiently, expand innovative healthcare initiatives, and continue to transform care and the care experience.
Cisco Connected Health
170 West Tasman Dr.
San Jose
CA 95134
Other
United States of America



Telephone Number




Fax Number




Email Address




Links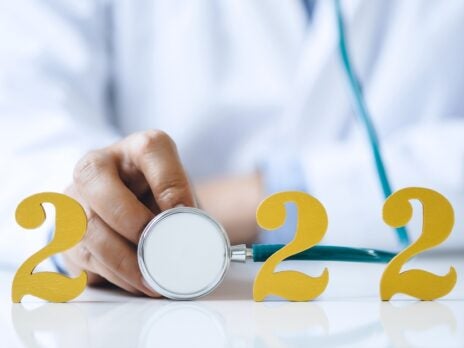 Omicron, supply chains, and pandemic recovery are several themes likely to trend in the hospital sector this year.