Green Furniture Concept believes that hospital spaces can provide a sense of wellbeing for patients, caregivers, and visitors using natural materials and indoor planters. Our designs bring these to clinical environments to promote wellness and add holistic elements to healthcare.
Our seamless seating designs are made of wood and treated with wax, a naturally antibacterial material that can withstand the surface disinfectants commonly used in hospitals. The seamless seating designs can allow families and caregivers to sit together while designating how much space they should leave between each other.
Biophilic hospital placemaking to foster wellbeing
The Covid-19 pandemic has highlighted the need to prioritise visitor safety and experience in hospital designs, as well as increase demand for unique places, positive environments, and sustainable design.
Healthcare facilities are designed for the public and although we cannot control the experience of each visitor, we can work to enhance the environment it takes place in, as this can play an important role in healing and wellbeing. Recent studies and research have shown how healthcare environments impact the wellbeing of patients and staff in the health sector, particularly the importance of considerate design and its effect on wellness and healing.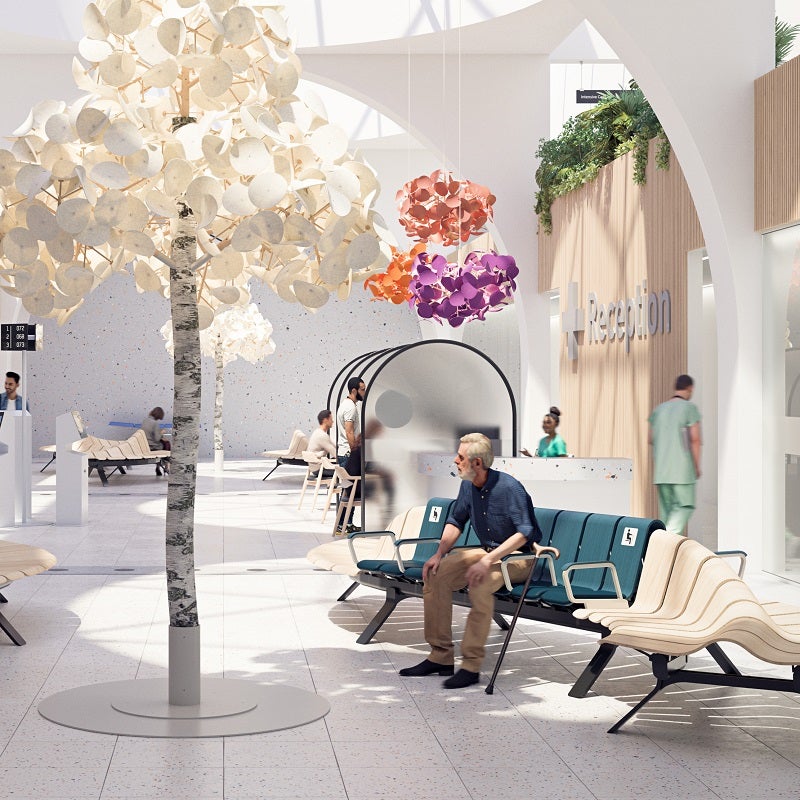 Green Furniture Concept's placemaking is based around 'biophilic design', which aims to bring nature indoors.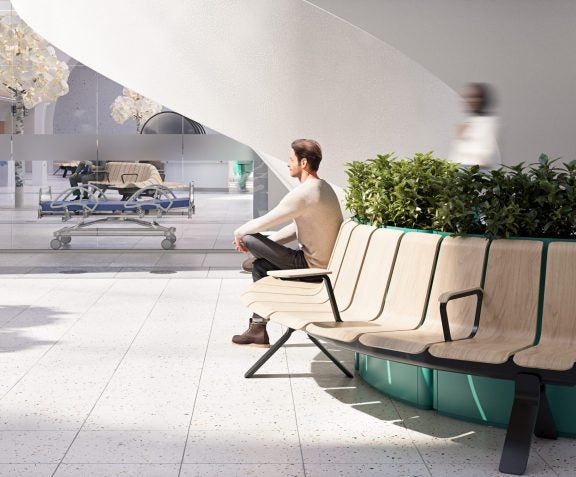 Green Furniture Concept aims to help develop hospital environments that improve the wellbeing of both patients and caregivers.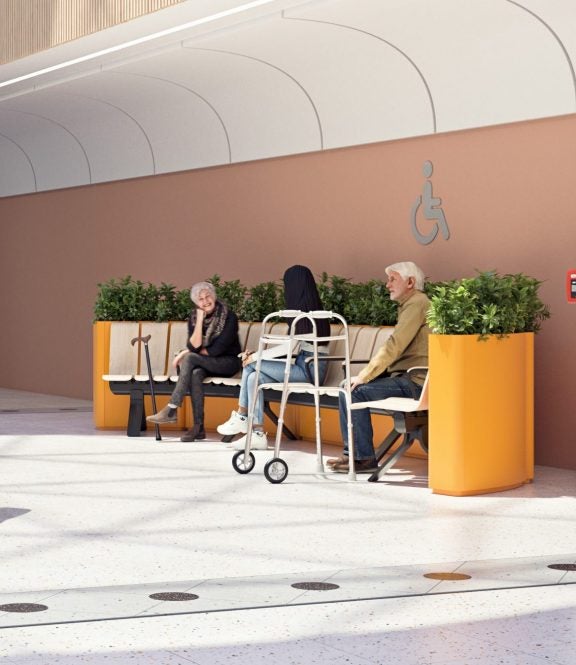 We use materials, colours, patterns, and shapes inspired by nature to create designs that can enhance the user's mood.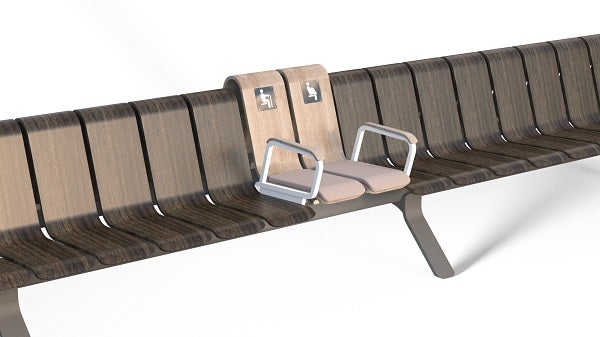 Our seating solutions are designed to be inclusive, accessible, and adaptable for all users.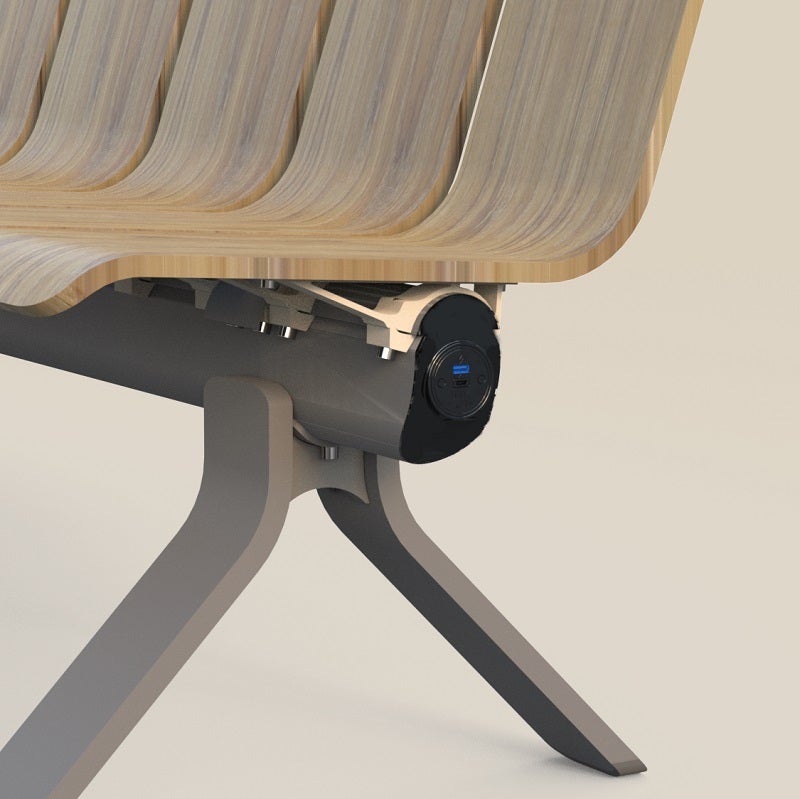 Green Furniture Concept's Ascent seating solution includes new elevated accessibility seats with easy-to-read signage.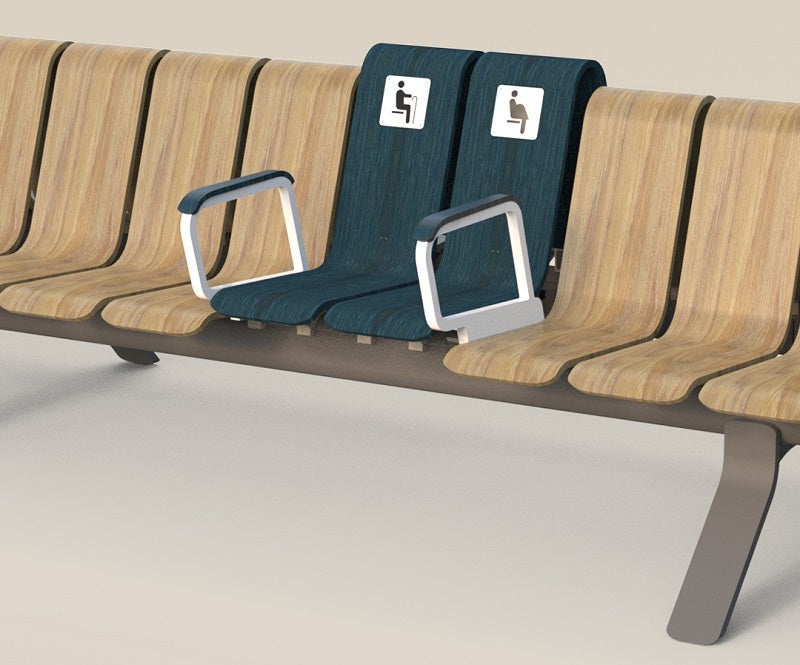 The Ascent range includes soft contours, smooth textures, and sustainable wood.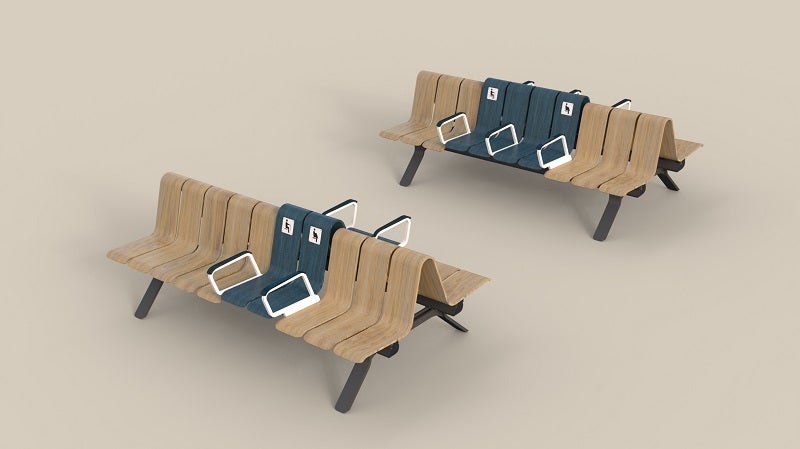 Our seating products are made from wood and treated with wax, which can withstand most disinfectants used in hospitals.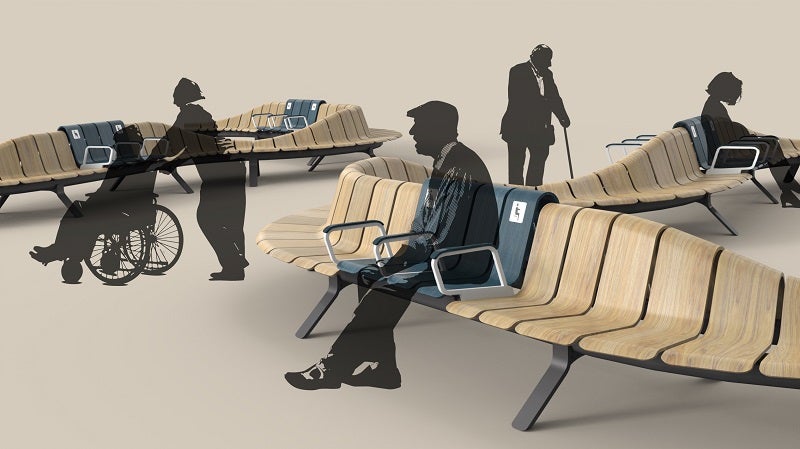 Green Furniture Concept believes that well-designed public furniture can make all the difference to the hospital experience of patients and their families.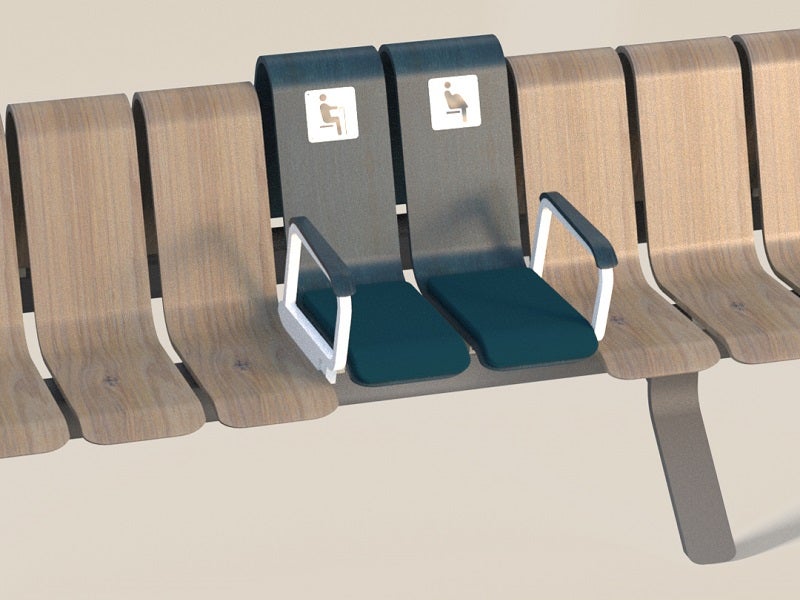 We work alongside architects and healthcare managers as a trusted design partner to find the right choices for each clinical setting.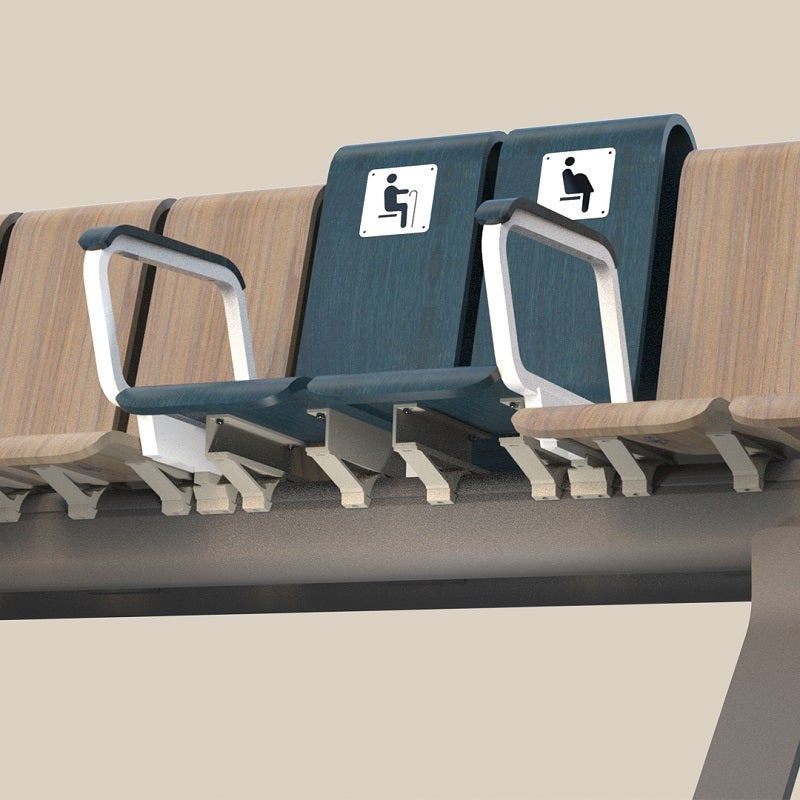 Our healthcare furniture is designed to offer seamless experiences and promote positive distraction as a way of dealing with stress.
Green Furniture Concept's placemaking is based around 'biophilic design', which aims to bring nature indoors. We use materials, colours, patterns, and shapes inspired by nature to create a toolbox for designers to use in their work to make our healthcare facilities feel like homes away from home.
Modular seating for hospital staff and visitors
Green Furniture Concept's Ascent seating series is designed to create a flexible, modular system that can adapt to changes in its surroundings. The seating's soft contours, smooth textures and sustainable wood are intended to make hospital interiors feel warmer and more welcoming.
Ascent received the 2021 Red Dot Award for Product Design and was nominated and shortlisted for the 2021 European Healthcare Design Awards.
Adaptable seating installations for clinical settings
Green Furniture Concept's Nova C seating line is designed to give clients the flexibility and freedom of modular design to create unique configurations that can balance interaction and privacy for patients and hospital visitors.
The bench's design shapes a seamless seating line for natural flow control, while its body-conscious contours ensure comfort for the user. The small footprint optimises space, and its colours and accessories are fully customisable to meet your needs.
Ambient lighting and sound absorption solutions
The Leaf Lamp system from Green Furniture Concept provides ambient lighting and acoustic solutions for a range of public interior applications. Each lamp is designed to enhance its surroundings with diffuse light, soft textures, and natural materials.
The shade is crafted from sound-absorbing, flameproof felt to balance acoustic levels. The lamps can provide focal points in large areas or be used as part of a placemaking strategy in public spaces.
Furniture and accessories for clinical environments
Green Furniture Concept offers a range of accessories, planters, dividers, and recycling bins to complement our other series. These products are kept as simple as possible, using few materials and substances.
The metal parts used in our accessories use powder coating that does not contain any chemicals on the Substitute It Now! (SIN) list, as well as cables free from polyvinyl chloride (PVC) and halogen. The products are designed to require minimal maintenance and can be easily recycled at the end of their lives without disassembly.