La Tecnocarta has been in business for over 80 years, developing, manufacturing and marketing a complete range of chart papers for medical and laboratory recorders, blood-banks, sterilisers and printers, while complementing its production with a comprehensive range of accessories and consumables.
ECG, CTG and EEG paper in rolls, fanfolds, circulars and sheets
ECG, CTG and EEG paper in rolls, fanfolds, circulars and sheets has been our core production for decades. Whether you're looking for a small box of bestselling charts or a full container of customised OEM papers, we are ready to fulfil all your requirements.
Only the highest quality thermal papers, including archivist types, enter our stores after careful selection and are transformed into ECG paper rolls and fanfolds, scaled charts for fetal monitors, packs for EEG, circular charts for blood banks and even parcometer tickets for hospital parking lots.
All products are guaranteed by our ISO quality system and are CE marked according to the current legislation.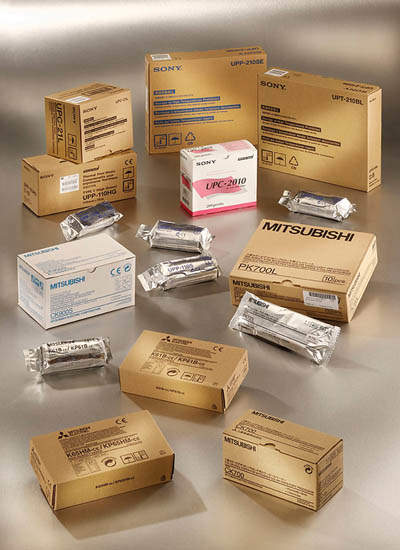 We stock a full range of Sony and Mitsubishi videographic paper.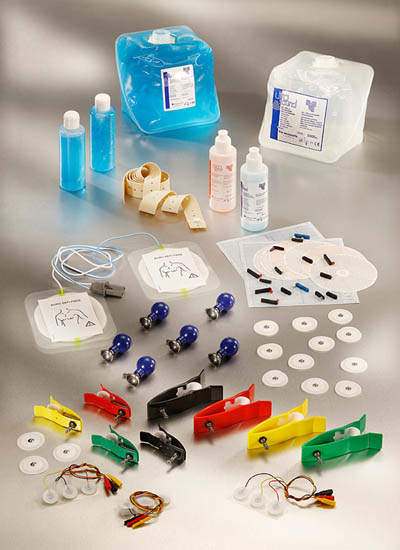 We offer a wide range of accessories, including echo, ECG and EEG gels, ECG electrodes and patient cables.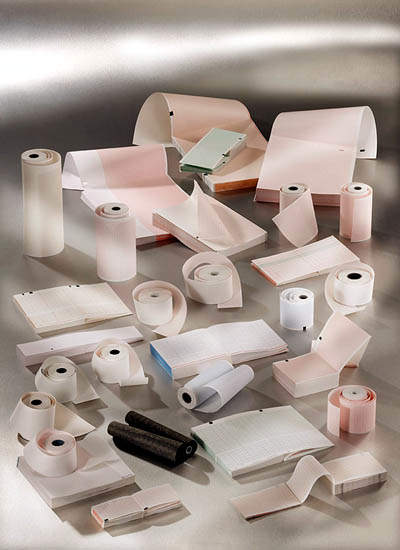 The core part of our offering is ECG, CTG and EEG paper in rolls, fanfolds, circulars and sheets.
Our huge stock enables fast deliveries on popular chart papers and videographic paper.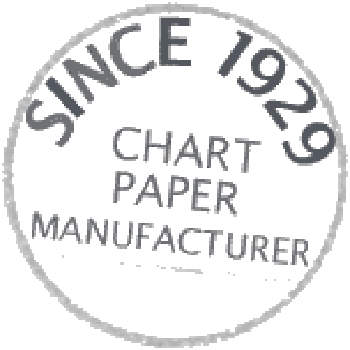 We manufacture a complete range of chart papers for medical recorders.
Echo, ECG and EEG gels and accessories
La Tecnocarta echo, ECG and EEG gels are available in different capacity flasks: 250ml, 1l and 5l are the most popular. All gels are water-soluble, non-greasy, salt-free, non-irritant, non-corrosive and highly conductive; each is specially formulated for its specific application.
The complete range of Parker Aquasonic 100 Gel products, including different capacity flasks and solid gel pads, probe covers and sterile gel pouches, completes our offer for high-quality contact media.
ECG electrodes and patient cables
Our range of consumables continues with ECG electrodes, both disposable and traditional clamp and suction chest for adults and pediatric, adapters, lead-wires, ECG patient cables, defibrillation pads and many, many more.
Videographic paper
We have readily available in stock all models from Sony and Mitsubishi, including colour packs, B/W rolls and printers.
Our range of videographic paper also includes high-quality compatible rolls which guarantee a consistently good quality while allowing for excellent savings. Stock levels of all items are always kept high to allow for fast deliveries and prices that are difficult to match.
Customer service for chart papers and accessories for medical recorders
Top-quality products are nothing without a matching service. This is what our customers have been experiencing for years: dedication, flexibility, fast responses and a friendly and efficient approach to all their requirements. Our experience goes well beyond the products we offer; we will find the best cost-effective transport arrangements to any corner of the globe, keep you informed of the progress of your shipment and make sure it travels with all documents necessary for the smoothest clearance of goods at destination. These are the key features of our customer service, because we care.