If your hospital or clinic has a radiation oncology department, then Oncology Services International can dramatically reduce your operating costs for the complex therapy equipment at the heart of the department. Linear accelerators and treatment simulators are multi-million dollar investments which demand constant attention to be available for your patients. Imagine how savings in maintenance can help protect the jobs of your own skilled staff during these challenging times for healthcare.
Maintenance contracts for linear accelerators and therapy equipment
Oncology Services International offers maintenance contracts on most brands of linear accelerators and therapy equipment across the US drawing on the most extensive and experienced independent network of field service engineers in the radiation oncology segment. Why pay inflated OEM service prices when we can save up to a third of the cost for the same or better uptime of that vital equipment?
Spare parts for linear accelerators
If your facility uses in-house engineering skills to maintain your linear accelerators, then our parts division can still save many thousands of dollars supplying a choice of new or C2-certified tested pre-owned parts. Additionally, we provide the skills to back up your generalist biomedical engineers with our network experience and skills for either complex repairs, or vacation relief.
Refurbished linear accelerators
When considering the acquisition of linear accelerators and simulators for replacement or new programs, quality refurbished equipment from Oncology Services International can be a technical solution offering reliable technology at a fraction of the price of new models. Join the many departments that choose refurbished equipment as either a route to economically offering new lucrative procedures or as a blend with new equipment.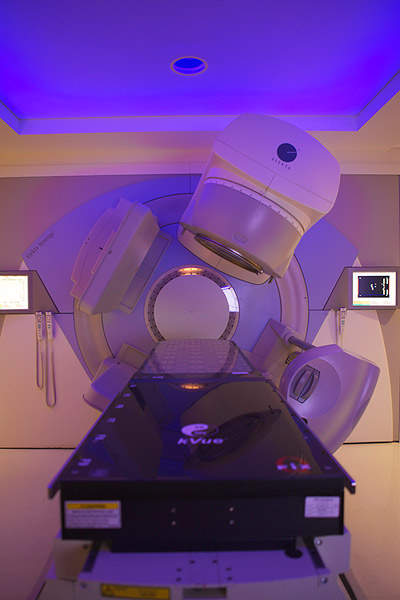 Oncology Services International offers maintenance contracts on most brands of linear accelerators and therapy equipment across the US.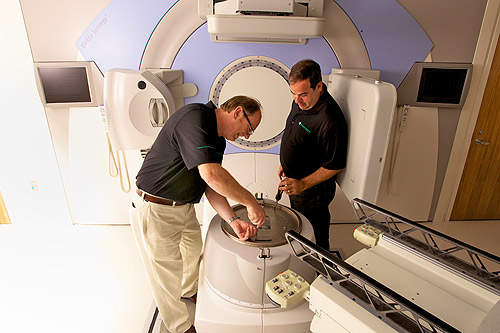 Our wide range of spare parts for linear accelerators can save you thousands of dollars.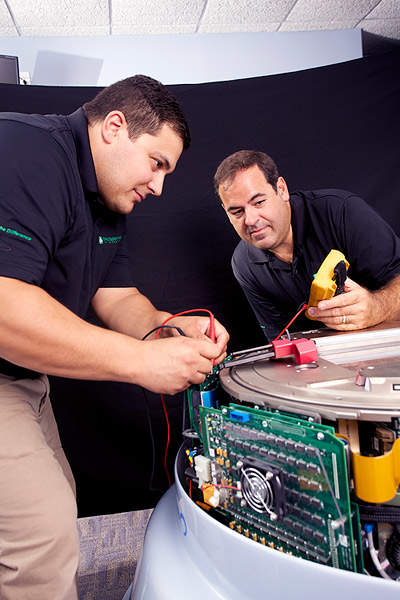 Quality refurbished linear accelerators and simulators offer reliable technology at a fraction of the cost of new models.
Turnkey packages for linear accelerators and radiation therapy equipment
Whether you're looking to install a single linear accelerator or outfit an entire clinic with tested radiation therapy equipment, our experts will consult with you to meet the unique needs and budget of your practice. We've partnered with some of the best technology vendors in the business for total turnkey solutions that will help you increase your practice's capabilities and optimize patient care.
Because our solutions are based on inventory we own, we can guarantee rapid implementation, so you can begin treating patients faster. Plus, our service and reliability enables you to continue treating them with top technology, minimal interruption, and the accuracy that comes from expertly calibrated devices.
Oncology Services International follows quality procedures certified to the international ISO9001:2008 standards, to ensure the best experience for our customers.
Invite us to become partners and use the savings to keep your organization strong.