Icare Finland is the original developer and patent holder of rebound technology in tonometers. Our tonometers are designed based on the ISO 8612 standard for tonometers, and clinical trials have been processed according to its requirements. Icare® tonometers are approved and recommended by professionals all over the world and the number of satisfied users (currently in the tens of thousands) keeps on growing rapidly.
Tonometers for eye pressure measurement
Easy-to-use Icare tonometers enable eye pressure measuring out of ophthalmologist practice. Icare tonometers are based on a measuring principle in which a very light probe is used to make momentary contact with the cornea. The measurement is barely noticed by the patient and often does not even cause corneal reflex. Icare makes intraocular pressure (IOP) measuring easy for any medical personnel to perform. It is a major breakthrough in measuring the eyes of non-compliant patients, such as children and dementia patients.
Rebound tonometers
The Icare TA01 has been established for well over seven years as an original rebound tonometer (RBT). The easy usage and dynamic patient flow obtained by the Icare TA01 makes it an essential instrument for general practitioners, optometrists, occupational healthcare workers and other medical personnel. Requiring no anaesthesia drops or specialised skills for its use, the quick and painless Icare TA01 has an important role in IOP screening programmes.
Fully integrated system for complete IOP monitoring
The new generation of Icare tonometers offers a fully integrated system for complete IOP monitoring. The Icare PRO is the ophthalmologist's standard device for clinical IOP measuring while the Icare ONE is prescribed to patients for IOP monitoring at home. The uniform technology and software enable the ophthalmologist to compare the results. Icare LINK software analyses measurement data, treatment efficiency and long-term progression as numerical charts or graphic presentations.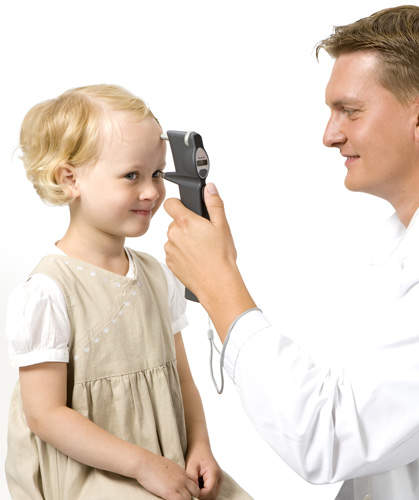 Icare's portable, hand-held tonometers are easy on all patients.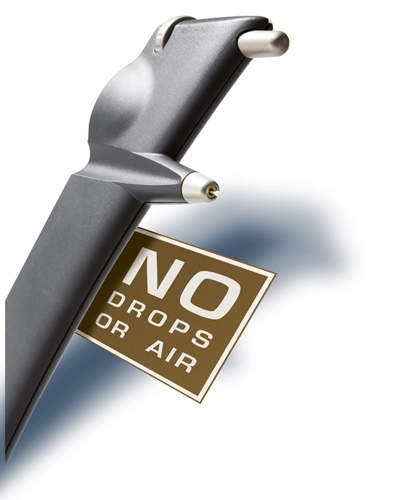 Icare's hand-held tonometers are patient-friendly: no drops or air.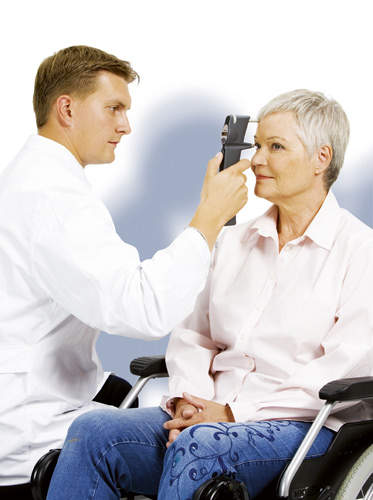 Icare's portable tonometers are designed for easy IOP measuring without anaesthesia.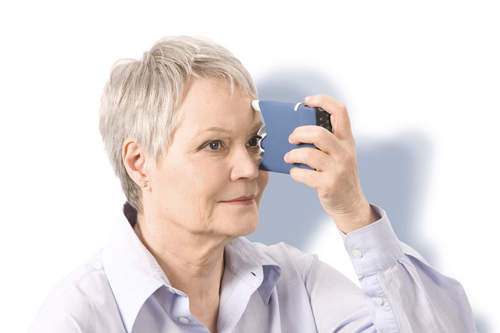 Icare ONE for easy and accurate self-tonometry.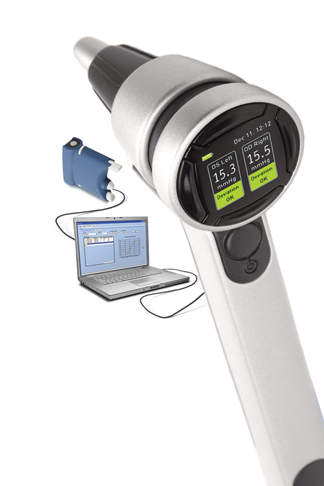 Finally a fully integrated system for IOP control: Icare PRO for high-end clinical use, Icare ONE for home monitoring and Icare LINK software to analyse the measurement data.
Tonometer for self-tonometry
The brand new Icare ONE is the only tonometer on the market for easy and accurate self-tonometry. It is designed and recommended for:
Home use by glaucoma patients needing regular IOP monitoring (medication follow up)
IOP screening by opticians, pharmacies, communal and occupational health centres, etc.
Although the Icare ONE indicates only pressure zones to its user, the precise measuring results are stored in the tonometer's memory for easy access. The data includes accurate measurement and its quality, as well as the date and time of each individual measuring. Icare ONE is fully compatible with the new Icare PRO and Icare LINK software, and the history of all measurements can be transferred via USB cable to a computer that features our Icare LINK software.
The Icare ONE will be available in the US in approximately summer 2010.
High-accuracy tonometer for clinical use
The new Icare PRO is an upgraded version for high-end professionals. Unique features ensure comprehensive clinical use. The accuracy of this device has been perfected with an improved measuring algorithm. Its multiple new features make it the number one user-friendly tonometer. Icare LINK software is a standard part of the Icare PRO tonometer.
The Icare PRO will be available in January 2010, and will be available in the US in approximately summer 2010.
Tonometers for IOP measurement
The advanced Icare product line offers reliable, high precision, reproducible accuracy in measuring IOP in any circumstances, in both experienced and inexperienced hands.
Variations are available for several uses:
Clinical use for humans (Icare tonometer TA01i, Icare ONE and Icare PRO)
Veterinary use; e.g. pets and racehorses (TonoVet = Icare VET)
Laboratory use for research (TonoLAB = Icare LAB)