Nicholas Hunter provides a wide range of name badges, plastic name badge holders (with a choice of clear or coloured tops to allow for coding and classification of wearers), plain and printed lanyards, badge trays and place cards, together with a full colour printing service for name badges, and name and data entry on to name badges.
Nicholas Hunter name badges are widely used for staff identification, visitor entry and delegate badgeing at every kind of conference, seminar and event, and are used by government departments, associations and professional bodies, charities and commercial organisations as well as religious bodies, universities, schools and colleges, local councils and professional event organising firms throughout the UK.
Plastic, coloured top badge holders
Our plastic, coloured top badge holders are particularly popular since the choice of seven colours allows conference organisers to easily code conference delegates with a name badge showing day of attendance or delegate type. They come in two sizes and are available in colours to co-ordinate with and match our plain lanyards (which also come in a choice of six colours).
Pin and clip name badges
Pin and clip name badges come in two sizes and are the simple, economical choice where no clip or lanyard is required. Our pin and clip name badges are manufactured from a particularly clear, high-quality acrylic plastic of a durable and lasting quality. Pin and clip name badges of either standard or large size are provided in boxes of 50.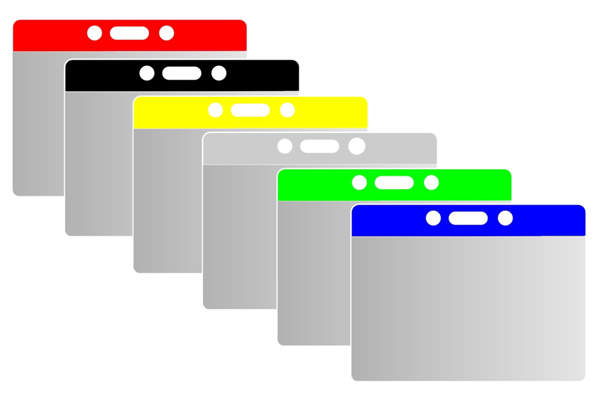 Coloured top badge holders for name badges.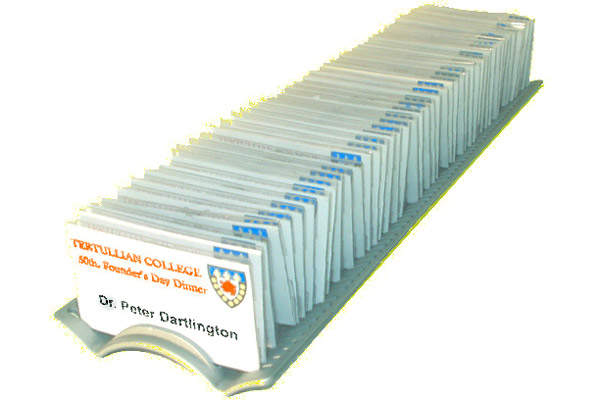 Name badge trays.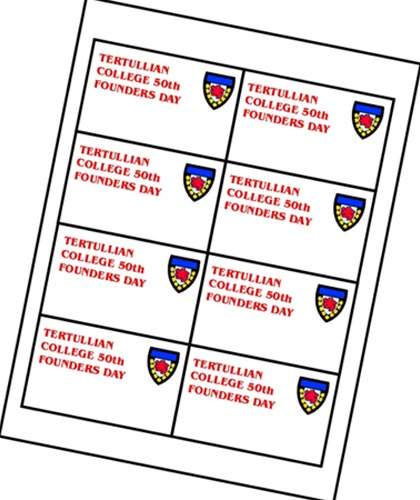 Nicholas Hunter offers a full name badge printing service.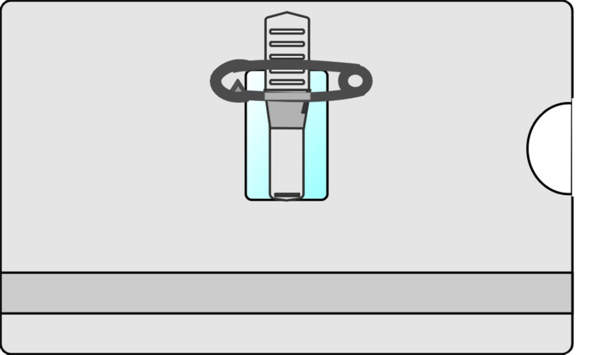 A pin and clip name badge holder.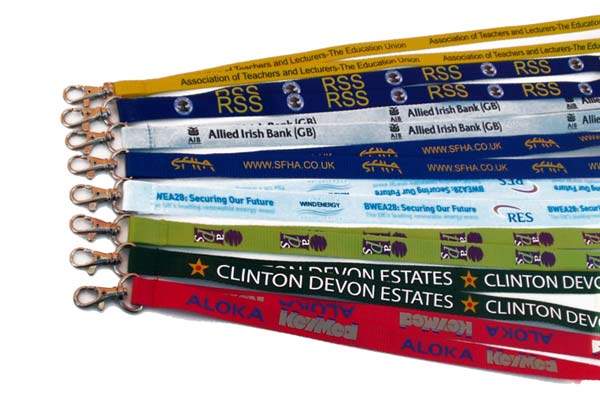 Nicholas Hunter offers printed lanyards; lanyard printing is by silk screen or dye sublimation.
Name badge inserts for badge holders
Name badge inserts for our badge holders are provided as plain, unprinted and perforated A4 sheets, with each sheet dividing up into eight or ten name badges. Full templates for these inserts are included with each pack making it very simple to enter names using Microsoft Word or other similar software.
Name badge printing
We also provide the service of printing logos, or corporate, organisational and event details on to sheets of name badge inserts, from artwork supplied by the customer. Name badge printing is in full colour and proofs are normally sent to customers for approval within 24 hours of receiving their artwork.
The service of name and data entry, from information from the customer in the form of Excel spreadsheet, Access database or Word separated file, on to name badges is also provided. Again, we can carry out this name badge printing service within 24 hours if requested.
Printed lanyards
Our printed lanyards allow customers the choice of three fabric widths –10mm, 15mm and 20mm – as standard. Fabric material ranges from a sturdy weave to a smoother silky material. Fabric colour can be matched to any customer choice including pantone references. Printing is on both sides of the fabric as standard and safety breakaway clips are also standard.
Printing methods are by either silk screen process or dye sublimation process as appropriate, which allows for any artwork from the customer to be reproduced with full fidelity, no matter how fine and detailed the original artwork.
Place cards, badge trays, badge holders and lanyards
Nicholas Hunter place cards and badge trays are widely used by event organisers and are proving increasingly popular.
Delivery of our stock, non-printed products – badge holders for name badges, card inserts, name badge fastenings, plain, unprinted, coloured lanyards and plain, perforated card inserts – is normally next day. Name badge printing and name and data entry is normally complete within 48 hours (less in cases of urgency). Lanyard printing can take up to three to four weeks.
Many of the UK's best-known organisations use the Nicholas Hunter range of name badges and accessories. However, if you are not among them please contact us and we will send a free sample pack by return.