Spirax Sarco specialises in steam system engineering with the expertise to allow compliance with Current Good Manufacturing Practice (cGMP), health and safety, and stringent industry legislation.
Steam is crucial to a vast array of applications, ranging from sterilisation and to domestic hot water and humidification. Our survey and audit services help you to identify areas of your plant that can benefit from improved efficiency, driving towards reduced energy consumption and a reduction in environmental impact.
We deliver products for every part of the steam network such as condensate and heat recovery systems, boiler controls, air products and clean steam solutions. Additional solutions include steam traps, control systems, pipeline ancillaries, flow metering, humidification products, heat transfer products and isolation valves.
Delivering safe, sustainable and efficient steam energy
Effective sterilisation facilities and hot water supplies within the hospital create comfortable and hygienic environments vital to patient care.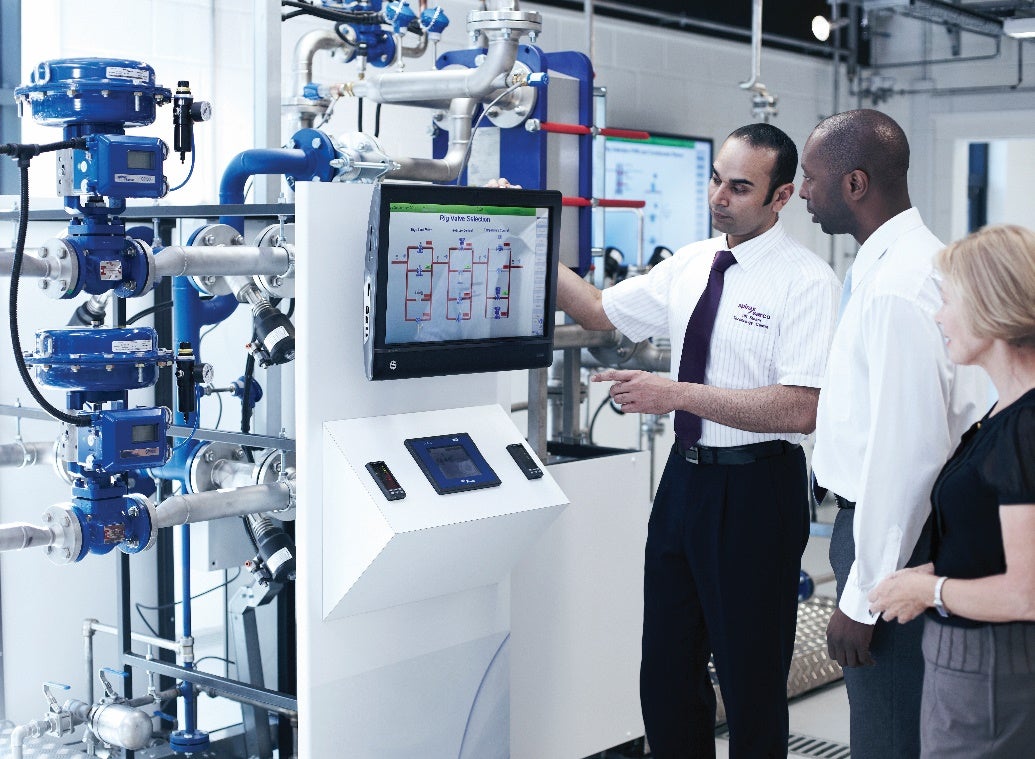 The UK Steam Technology Centre is based at Spirax Sarco's headquarters in Cheltenham, UK.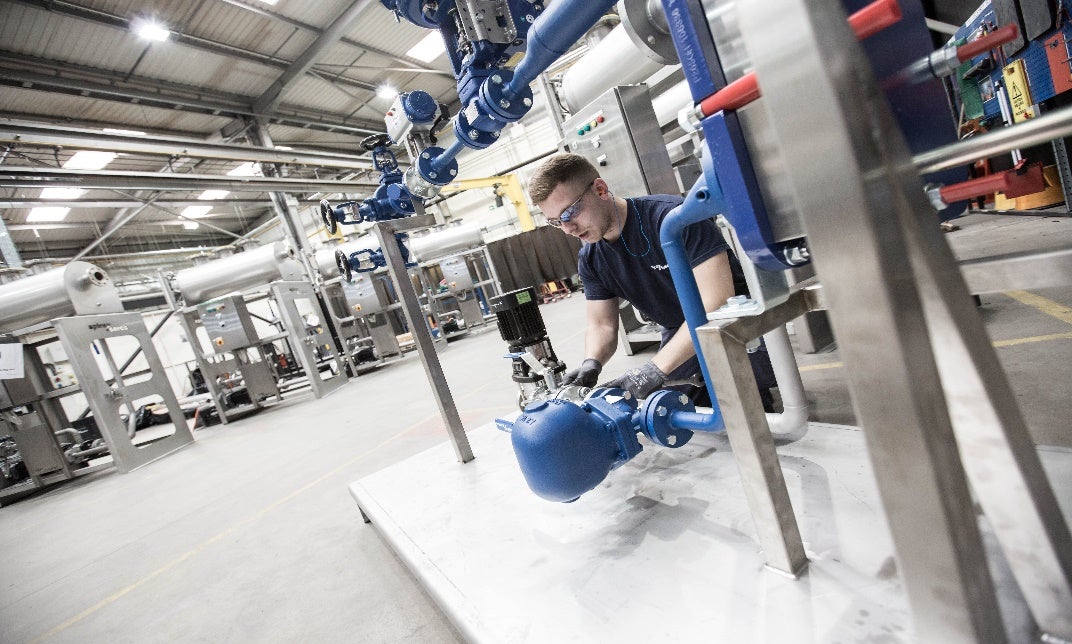 Spirax Sarco's UK Manufacturing Site (Runnings Road) is also based in Cheltenham.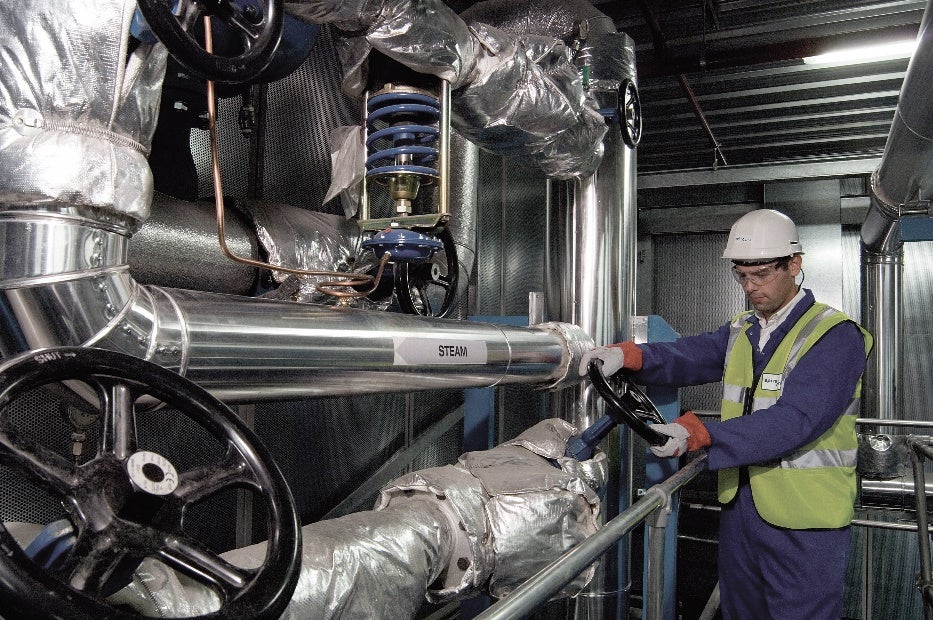 Steam engineer isolating equipment.
We work hard with hospitals to reduce operating costs and improve efficiency while providing products, services and technical support to meet stringent targets.
Our clean steam systems meet sterilisation standards, including Health Technical Memoranda, HTM 01-01 and the 2006 Health Act. Our products and services enable clients to manage their systems, including steam trap surveys and new plant room project management.
Steam system maintenance training
At its purpose-built training centre in Cheltenham, Spirax Sarco offers a range of courses for steam boiler house / plant operators and those responsible for the maintenance of the steam system.
Gaining the underlying knowledge and understanding of the fundamental principles of steam enables individuals to operate and manage the system and boiler house safely and efficiently.
Meeting climate targets
The steam technology available combined with engineering know-how allows us to collaborate with hospitals in their drive towards carbon reduction, understanding your challenges and delivering solutions.
Auditing of the entire steam and condensate loop allows a holistic approach to system optimisation.
About Spirax Sarco
Our headquarters are in Cheltenham UK, while we operate 62 offices worldwide.
With more than 1,200 steam experts, our team assists businesses to reduce energy use, emissions and waste, as well as boost reliability and productivity, decrease overall costs and improve operational reliability.