Kinetic Concepts, Inc. (KCI) is a leading global medical technology company devoted to the discovery, development, manufacture and marketing of innovative, high-technology therapies and products for the wound care, regenerative medicine and therapeutic support system markets.
KCI's product portfolio offers healthcare professionals and their patients a proven clinical advantage in all care settings with therapies that improve patient outcomes while reducing the overall cost of care.
Clinical studies for advanced wound therapy systems
KCI's product portfolio has an unprecedented body of clinical evidence that demonstrates clinical efficacy and cost-effectiveness. KCI's VAC® Therapy System is the leader, with:
16 randomised controlled trials
Over 470 peer-reviewed articles
580 abstracts
62 medical text book citations
Wound care products for healthcare applications
KCI's products address a full range of patient needs and are used by healthcare professionals around the world in a wide range of care settings, including acute care hospitals, long-term care and skilled nursing facilities, home health agencies and wound care clinics throughout the world.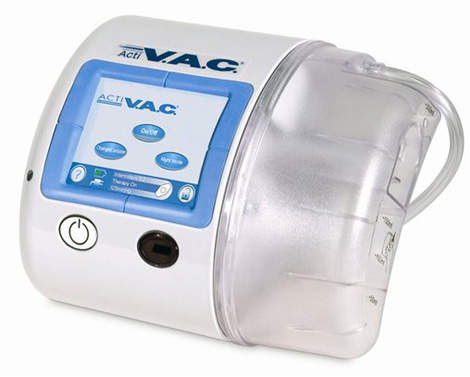 ActiVAC® Therapy System.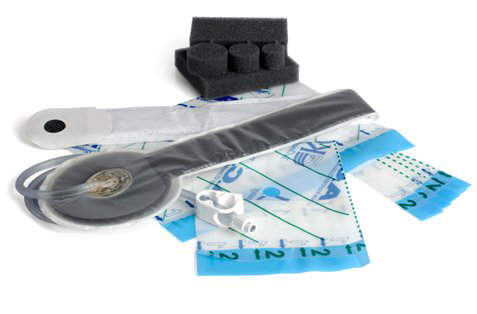 VAC® Bridge Dressing Kit.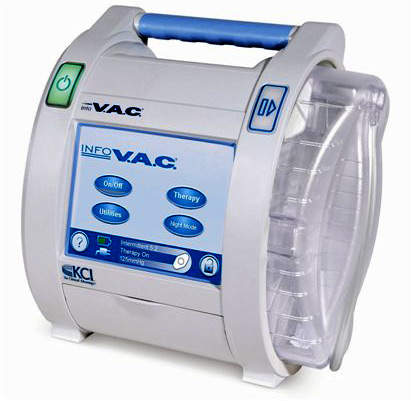 InfoVAC® Therapy System.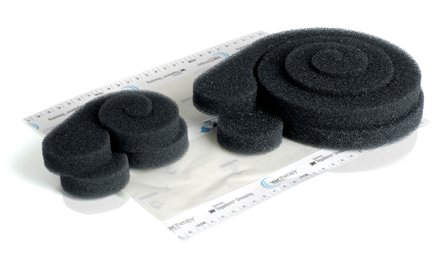 VAC® Simplace Dressing Kit.
Negative pressure wound therapy (NPWT) systems
KCI's VAC Therapy System is the only negative pressure wound therapy (NPWT) alternative with FDA indications for promoting wound healing that includes specific mechanisms of action such as preparing the wound bed for closure, reducing edema, promoting granulation tissue formation and perfusion, and removing exudate and infectious material.
KCI's ActiVAC® Therapy System, which is designed for ambulatory patients, remains the only NPWT alternative that is cleared by the FDA for home use.
Tissue regeneration products
KCI entered the fast-growing tissue regeneration market in 2008 with the acquisition of LifeCell Corporation, a leading provider of human and porcine-based tissue regeneration products. LifeCell develops and markets products for use in reconstructive, orthopaedic and urogynecologic surgical procedures utilising its AlloDerm® and Strattice® products.
Therapeutic support systems
KCI's product portfolio of therapeutic support systems includes a full range of speciality hospital beds, mattress replacement systems and overlays designed to address pulmonary complications associated with immobility, to reduce skin breakdown and assist caregivers in the safe and dignified handling of bariatric patients.
Global presence in wound care products, regenerative medicine and therapeutic support systems
KCI does business in more than 20 countries in Europe, the Middle East, Africa (EMEA) and the Asia Pacific regions. KCI's worldwide headquarters is located in San Antonio, Texas, US. KCI's EMEA region office is located in Amsterdam, the Netherlands. In the Asia Pacific region, KCI has offices in Shanghai, China and Singapore.