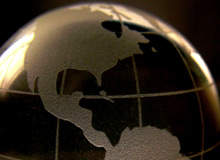 Like several other countries, Australia has come to recognise that information technology can be exploited to significantly improve the efficiency and effectiveness of healthcare delivery by connecting the various silos of information to create a shared electronic health record (SEHR). The SEHR itself is only part of the picture, as it requires supporting services for such things as identity management (to control access to the information) and the secure exchange of information.
April 2008 saw an announcement of a new project by Australia, Canada, the UK and the US to form a Tri-Continental Foundation of Experts with open health tools used for collaboration on health IT services in a global solutions sense. This makes previous efforts by nations such as Australia all the more important to health management of the future.
The collaborative effort, which will see national health agencies, government-funded organisations and agencies, major healthcare providers, international standards organisations and companies work together to develop common healthcare IT products and services, only adds emphasis to the importance of devising electronic health solutions for electronic health records.
Australia has been seen as a leading-edge provider of e-health. It was one of the first nations to bring clinicians and industry together, using services such as telephone call centres operated by registered nurses, to teleradiologists that can use live video-conferencing equipment and digital radiology imaging among other internet-based services.
"April 2008 saw an announcement of a new project by Australia, Canada, the UK and the US to form a Tri-Continental Foundation of Experts."
Faced with a massive geological expanse, and with issues such as a lack of rural communication and a segregated health services, such efforts in Australia have always made sense.
In addition to the separated levels of control offered to federal, state and territorial governments which share responsibility for healthcare, there is a substantial private healthcare industry in Australia that also wants access to e-health services – particularly anything that includes a shared repository of health records.
How well do you
really

know your competitors?

Access the most comprehensive Company Profiles on the market, powered by GlobalData. Save hours of research. Gain competitive edge.
Company Profile – free sample
Thank you!
Your download email will arrive shortly
Not ready to buy yet? Download a free sample
We are confident about the unique quality of our Company Profiles. However, we want you to make the most beneficial decision for your business, so we offer a free sample that you can download by submitting the below form
By GlobalData
To date, finding one system that can talk to the disparate set ups that have run health services in the past has been difficult.
As a result, it is now seen as unlikely that a single SEHR system will be adopted across the nation, and multiple systems that can talk to each other are now being explored.
To ensure interoperability is actually possible with such a set up – and to avoid unnecessary duplication of effort – the National E-Health Transition Authority (NEHTA) was established in 2004 and charged with setting "the standards, specifications and infrastructure requirements for secure, interoperable electronic health information (e-health) systems".
This, it is hoped, will mean that the groundwork will only need to be done once to allow "the widespread and rapid adoption of e-health across the Australian health sector".
To help this process, NEHTA adopts and – if necessary – adapts existing standards, only commissioning new standards where nothing suitable already exists. This work has several dimensions and draws on expertise from various parts of the healthcare sector.
INTEROPERABILITY
NEHTA is already on the second version of its interoperability framework (IF). The IF is intended as a reference document that can be used by those implementing e-health systems so those systems can contribute to continuity of care at the same time as reducing costs.
"Australia has been seen as a leading-edge provider of e-health."
The IF defines interoperability as "the continual ability of an organisation (or a system) to use or offer business (or technical) services from or to another organisation (or system) and accordingly, exchange information (or data) with other organisations (or systems) to achieve a specified purpose in a given context".
It therefore addresses interoperability in terms of organisational, information and technical concepts and patterns.
One example of the way NEHTA is leveraging existing work can be seen in the adoption of The Open Group Architecture Framework (TOGAF), rather than defining its own architecture framework. The IF incorporates definitions of patterns for several standard business processes such as patient admission and referrals.
CLINICAL COMMUNICATIONS
When it comes to terminology, NEHTA has adopted SNOMED Clinical Terms (SNOMED CT) from the International Health Terminology Standards Development Organisation (originally created by The College of American Pathologists). A SNOMED CT licence obtained by NEHTA makes it freely available to software developers for use in e-health products for Australia.
"NEHTA was established in 2004 and charged with setting 'the standards, specifications and infrastructure requirements for secure, interoperable e-health systems'."
SNOMED CT is being extended by NEHTA to accommodate local requirements, with an initial focus on medicines, devices, pathology and diagnostic imaging.
For example, NEHTA says its Australian Medicines Terminology delivers standard identification of branded and generically equivalent medicines and their components, and standard naming conventions and terminology, to accurately describe medications.
There are also extensions to standardise information content of hospital discharge summaries, the information content of referrals between general practitioners and specialists/critical care, and the identification, naming and description of diagnostic imaging procedures and test results.
UNIQUE IDENTIFIERS AND IDENTITY MANAGEMENT
The provision of unique identifiers will help ensure that information flows to the right parties and is associated with the records of the right person. NEHTA's work in this area has two focuses: healthcare providers and individuals.
According to NEHTA, the healthcare provider identifier (HPI) will uniquely identify healthcare providers, business entities and locations, as a key part of the secure exchange of patient information between authorised providers.
The individual healthcare identifier (IHI) will be recognised across the entire healthcare sector to accurately identify individuals for healthcare purposes.
Responsibility for the development of IHIs for patients was transferred to Medicare Australia in December 2007. Medicare operates the universal health insurance programme, the pharmaceutical benefits scheme (which makes a range of prescription medicines available at affordable prices) and certain other government health programmes.
The issue is about managing the way people enrol for a unique identifier as mentioned above, establishing that someone is entitled to use that identifier, what attributes and claims can be associated with the identifier, and other related considerations. NEHTA has got as far as publishing a framework for analysing, planning and implementing identity management within e-health.
SECURE MESSAGING AND SHARED HEALTH RECORDS
One of the goals of e-health is to streamline communication between providers. NEHTA proposes to achieve this by applying the set of standards that are being developed around web services (such as WS-Security) in part as they are vendor and platform independent, and make it easier to adopt a service-focused architecture.
"The provision of unique identifiers will help ensure that information flows to the right parties."
As NEHTA points out, the number of developers with web services skills is growing and it is becoming progressively easier for vendors to incorporate web services support into their products.
Another problem with health records is that they are fragmented and duplicated.
The development of a shared health record is aimed at improving the quality and safety of healthcare experiences by helping to ensure that information is available when it is needed.
It also presents an opportunity to reduce the number of diagnostic tests that are performed because recent results are not accessible, saving money as well as patient time and in some cases discomfort.
NEHTA's plan is to develop specifications and standards for a shared healthcare record, which will be delivered by one or more service providers.
The various jurisdictions have indicated a preference for standards that are likely to be supported by commercial off-the-shelf systems (as little in-house software development goes on in the sector).
"One of the goals of e-health is to streamline communication between providers."
One of the problems identified is that none of the standards examined really meet Australian requirements, but HL7v3 (the most recent set of standards specified by the Health Level Seven international group) is seen as offering the most potential.
HL7v3 has already been implemented at a national scale in the UK, and is being adopted in the public health sector in other nations.
Furthermore, both international and local software developers are providing support for HL7v3.
SUPPLY CHAIN ISSUES
NEHTA's starting point for improving the health supply chain is the national product catalogue (NPC) for medicines and medical devices. Australian public health institutions and their suppliers are using the NPC as a single source of data for purchasing.
The NPC is hosted by GS1net. As the successor to EANnet, GS1net is an international system for data pools that is also used in Australia by the grocery and liquor industries.
By uniquely identifying each product, the NPC will, among other benefits, reduce the likelihood of errors, streamline accounting functions such as invoice reconciliations, provide accurate data to medicine prescribing and dispensing systems, and improve product visibility across the healthcare market.
The NPC was originally expected to be fully populated by 30 June 2007. As of April 2008, the task had not been completed. Future plans include setting standards for e-procurement, and applying business intelligence tools to the analysis of those electronic trading records.
WHAT'S AHEAD?
One thing is very clear: NEHTA sees the project as a long-term activity. Gil Carter, NEHTA's general manager of authentication, recently told news service ZDNet Australia that the focus during the next 12 months will be on consultation and implementation, but he predicts the transition to e-health will take five to ten years. Part of the problem, he says, was the multi-jurisdiction nature of the Australian healthcare system.
The change in focus may explain why founding CEO Ian Reinecke resigned in March 2008, and was replaced on an interim basis by Andrew Howard, the CIO of the Department of Human Services of the state of Victoria.
"The NPC was originally expected to be fully populated by 30 June 2007. As of April 2008, it was not completed."
Following a 2007 review carried out by the Boston Consulting Group, NEHTA has attempted to speed up progress by seeking to attract overseas candidates for vacancies (an international search for a new CEO is underway) and by stepping up the use of outsourcing.
Despite the acknowledged benefits a good e-health system could have in terms of delivering effective care while simultaneously reducing the waste of resources, it does not seem to be getting much attention at the most senior levels.
Australian health minsters have already met three times this year, yet the communiqués issued after each meeting made no mention of NEHTA or its work.