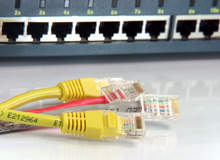 Often dubbed the 'holy grail' of health IT, integration is becoming an increasingly important transnational trend. What makes it so complex is that there are multiple levels of integration and many possible applications. The object may be to provide better interoperability of systems within an individual hospital, within a region, or even at a national or cross-border level.
For example, getting health-related IT systems out of their silos and talking to each other is a hot topic for the European Commission which is now calling for EU-wide e-health interoperability by 2015.
But it is in South America where the real progress is being made. The Brazilian capital Brasilia (more accurately, the Federal District) has been working to improve health IT in its major regional hospitals as well as their smaller counterparts and the clinics associated with them. The goal is to treat the whole as a single enterprise, with clinical information available at any of the locations.
The two-and-a-half-year Brazilian project has connected the major legacy systems that had to be retained and installed a new pharmacy system that, among other things, manages stocks of medicines across the entire health network, says Kerry Stratton, managing director of healthcare at InterSystems, which has provided the software. One hospital is already completely paperless, which Stratton describes as, "a pretty incredible achievement."
The work is already saving Brasilia "multiple millions of dollars" according to Stratton as well as delivering better patient care and giving those patients a better awareness of their own health. One way this is achieved is by providing a network-wide view of specialist care beds which helps ensure that patients are directed to the most appropriate hospital.
It is interesting to note that experience suggests better IT integration meets the needs of administrators and clinicians by reducing costs and improving the quality of care. One way that money can be saved is by eliminating, or at least reducing, the unnecessary duplication of tests when recent results aren't available and immediate access to those results can improve patient care.
A web of complexity
Any attempt to directly interconnect multiple systems usually leads to escalating complexity as the number of systems grows. Two systems require one link, three require three, four need six and so on.
In the past, it may have been viable to manually create interfaces between every pair of systems says George Margelis, industry development manager at Intel's Digital Health Group, but the increasing diversity makes that impractical.
"A common approach is to use an intermediary that talks to each of the systems."
Consequently, a common approach is to use an intermediary that talks to each of the systems. That way, only one link per system is required.
This is the approach taken by InterSystems which uses its proprietary ensemble integration engine with a range of adaptors to connect to a wide variety of external systems. If none of the existing adaptors will do the job for a particular system it usually takes the InterSystems' specialists no longer than a few weeks to create a custom adaptor, even if
the original developer has gone out of business.
If you do want systems to communicate directly, there are two basic approaches, Margelis says. One is to define a 'clinical document' for a particular purpose which then requires all the systems to read and write to that standard.
The other is to adopt a service-oriented architecture (SOA) with open interfaces to allow the direct exchange of information via web services.
This latter solution works if all the applications comply, but if one or more don't then you're back to relying on middleware. While this is the predominant approach, SOA is beginning to appear in products such as iSOFT's LORENZO.
According to a spokesperson of iSOFT's parent company IBA, LORENZO, "puts the patient at the centre of their healthcare journey by managing and orchestrating the information around them, at the same time protecting the patient's unique identity through this journey. Because information follows the individual from practitioner to practitioner, they do not need to keep repeating their health history with each new appointment."
LORENZO is being adopted by the UK National Health Service to manage over 30 million patient records. Nigel Lutton, iSOFT's managing director for Australia and New Zealand, says that other industries have been taking advantage of SOA and web services for some time.
While some new hospitals (such as Macquarie University Private Hospital in Australia which has selected LORENZO) are planning to take the SOA path, Margelis says that others are reluctant to draw a line in the sand and insist that all future acquisitions fit in with SOA. Because of this it looks as if middleware will be around for some time to come.
"Integration projects typically start by connecting medications, lab reports and allergy information to patient records."
But Lutton thinks many are more advanced in their thinking and whereas traditional health software was built for a particular domain (such as general practitioners, hospitals or aged care), LORENZO was built to encompass the data requirements of all these areas and to provide the web services needed to allow integration between them.
Furthermore, LORENZO's design means it can serve as a hub for connecting legacy applications such as those in radiology departments, reducing the number of interfaces that are required. Lutton also thinks that the standardisation of web services is happening in the health arena, with the UK and Australia among the countries that have adopted HL7 v3.
Global infiltration
Lutton estimates it will take around five years for the procurement cycle to work through to the widespread use of software supporting SOA.
But software upgrades provided by incumbent vendors may spread the technology without the hospitals and other organisations having to install completely new systems.
Regardless of how well healthcare systems can exchange data, or how good a job is done by middleware systems to manage that exchange, a communications infrastructure is still needed that can allow the information to be sent and received in a short enough time span to allow doctors to gain a complete view of their patients' records.
According to Stratton, China has doubled its expenditure in this area in order to provide appropriate connectivity within hospitals. The city of Shenzhen, north of Hong Kong, will be opening eight new hospitals with fully integrated information systems in the course of 2009. If that proves successful, he says, the project will be extended to around 80 existing hospitals.
Most countries have elected to assemble records from multiple sources on the fly. Typically, this process will link hospital and regional resources. For example, a general practitioner may access patient information from a hospital and from a medical imaging service. The requirement is usually that this is done in less than three seconds. "That's why there are very few vendor companies doing this to the extent we do," says Stratton.
"You've got to have decent infrastructure," he adds, but since most of the countries involved in these efforts have government health systems it is possible to piggyback on the government communications networks. "It's not cheap, but the savings are dramatic."
"The biggest barriers to interoperability could be human rather than technical."
Integration projects typically start by connecting medications, lab reports and allergy information to patient records. Imaging is often added later, but it may be sufficient to make radiology and other reports available to doctors rather than the images themselves.
Another feature often sought by governments is that patients should have access to a subset of their own data as part of efforts to encourage people to take responsibility for their own health. Stratton says around 10,000 people a day use the patient portal already running in Brasilia.
To aggregate information at the regional or national level, InterSystems' HealthShare uses a hub and spoke model. The hub provides a master patient index that points to records stored elsewhere. At the end of each spoke is an 'edge gateway' for the hospital or other establishment that handles the connectivity to individual systems and maintains a repository of data drawn from them.
A viewer application running anywhere in the network can then request data from the local repository which also checks the index and can summon any relevant data from other sites. It then presents the assembled data in a manner defined for the institution, speciality or even the individual user. For example, a doctor in an emergency department may only want the most recent records for a patient plus any allergy notes.
A few countries are using a centralised repository fed by each participating establishment, but Stratton says the on-demand model makes more sense as it allows each authority to manage its own information while providing the desired interoperability. Margelis agrees, noting that this architecture has gone out of fashion with the federated model now the favoured approach.
Differing standards
Various standards have emerged for use in healthcare IT, one being HL7 v3. Originating in the US, HL7 has now spread to other parts of the world and is designed for clinical and administrative systems. Version 3 took more than a decade to produce and includes an XML-based format for exchanging messages, an XML-based format for clinical documents, a model for the data content needed in specific contexts and a development framework for interoperability.
Another is DICOM – an image standard used by picture archiving and communication systems (PACS). Medical images are increasingly created in digital form, for example by CT and MRI devices, making them an obvious target for integration efforts to allow remote or shared access to the images.
One drawback is that such images result in very large files, requiring a bandwidth that may not be available beyond a hospital campus. However, there has been a significant PACS deployment in the UK and the National Health Service plans to extend it to allow access to images between regions and to integrate it with the patient record system.
"Large-scale integration exercises need the backing of someone at a senior level to push them ahead."
Lastly SNOMED CT – systematised nomenclature of medicine clinical terms – originally created by the College of American Pathologists but now under the auspices of the International Health Terminology Standards Development Organisation, standardises terminology, which in part simplifies the exchange of data between systems.
To oversee these developments is the Integrating the Healthcare Enterprise (IHE). This body promotes and coordinates the use of standards to improve interoperability by defining profiles. IHE profiles guide vendors' provision of interfaces to serve procedures required for pathology, cardiology, radiology and other areas of healthcare.
The human element
Some of the biggest barriers to interoperability could be human rather than technical. Stratton says there is a tendency for some places to insist on defining their own variations on standards rather than going with the work that's already been done. This can have a benefit as long as there is a short lead time.
A lot of work has been placed on establishing standards, but that doesn't make any real difference – that only comes from implementation.
Another is that people need to understand what benefits can be garnered. In many parts of the world integration is being driven by governments, often with an eye on potential cost savings rather than individual hospitals.
Just as the success of enterprise IT projects often correlates with executives' willingness to champion them, Stratton says large-scale integration exercises need the backing of someone at a senior government level to push them ahead until the benefits become apparent. Such a champion requires "passion, commitment and courage," he says. Lutton confirms that it is not the technology which is now a barrier. "The only obstacles to adoption are desire and money," he says.