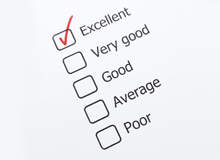 Getting patients on the road to recovery is the primary aim of hospitals around the world. But making sure the stay is a comfortable one, perceived to be satisfactory by the patient, should be a close second.
For the US healthcare system, which could be described as fragmented, little has been done to consolidate data on patients' perception of their care. With the launch of a new state-wide survey, the Hospital Consumer Assessment of Healthcare Providers and Systems' Survey (HCAHPS), a national standard for assessing patient perception, has been formed. It looks as if the latest report is just the beginning of research that will be found in future by the now-annual survey.
More than 60% of hospitals in the US – whether they were for-profit, government or privately funded – took part in the data collection. The mass of information was then analysed by Harvard researchers and they drew some unexpected conclusions.
"The US spends more on healthcare per person than any other nation in the world at around 15.2% of GDP."
Startling statistics
The US spends more on healthcare per person than any other nation in the world at around 15.2% of GDP, according to World Health Statistics 2008. But in 2000 it was ranked as just 37th in the healthcare league by the World Health Organisation. With such large sums being spent, concerns over access, efficiency and quality rage on.
The study conducted by the Harvard School of Public Health was to go some way toward finding out just how the varying systems could be improved. It combined HCAHPS data with the American Hospital Association's (AHA) annual survey, which collects information on nurse staffing levels, the number of beds and the number of patients receiving government Medicaid. By consolidating these it aimed to push patient-centred care to the forefront of hospital planning.
The researchers found that although patients are generally satisfied with their care, there are a number of areas which need substantial improvement. Most controversially, these areas are for procedures which have previously been the subject of governmental improvement drives.
For example, the areas of pain management, communication about medication and patient discharge all missed out on the top scores, despite the focus on them by the Joint Commission on US healthcare. "Given that we spend more than $2t annually for healthcare in our country, we should expect that the basics are addressed, like always treating pain adequately," says Ashish Jha, lead author of the report and assistant professor of health policy at the Harvard School of Public Health.
But others such as Nancy Foster, vice president for quality and patient safety at the AHA, say that these drives have been focused on specific areas and have resulted in great benefits where they have been targeted.
"There has been an incredible increase in our attention on palliative care and when patients get into these programmes their pain management is greatly improved," Foster says. "I think what this study tells us is that we need to apply some of the lessons learned from this population to a broader population in the hospital."
"Pain management, communication about medication and patient discharge all missed out on the top scores."
In addition, despite long-standing interest by the Centers for Medicare and Medicaid Services and others in reducing the rate of readmission, many patients did not rate their discharge instructions highly. Foster does admit that discharge procedures have historically been in need of more attention, as they keep people from being readmitted when they don't need to while making them feel more in control of their health.
Factors such as a higher ratio of nurses to patients made a big difference to patient experience. Slightly surprisingly, it was public not-for-profit hospitals which scored better than for-profit hospitals in many areas. These included nursing services and communications as well as quiet and clean rooms.
There were also marked regional differences. While 79.9% of hospital patients in Birmingham, Alabama gave their care rating a nine or ten on a point scale, the New York City area lagged far behind.
Rosemary Blackmon from the Alabama Hospital Association says that it is information sharing between the hospitals in Birmingham and throughout Alabama which has led to the high scores. This has involved focus groups of hospital professionals and making sure the local training centres are as clued up as possible on the latest initiatives.
"Over the past five years we have pulled in a committee of hospital CEOs, quality directors and physician leaders who meet monthly," says Blackmon. "We look at quality issues and share best practices in partnership with the state's largest insurer Blue Cross and Blue Shield."
Blackmon says the beauty of Alabama's approach is that the discussions are led by hospital chiefs and so future strategies have a voluntary buy-in. By looking at evidence-based medicine together and hearing from renowned clinicians, the group decides on the areas most in need of investment. To date, one of the biggest successes to stem from the discussions has been the formation of rapid response teams across all of Alabama's hospitals.
"The public release of data on clinical performance has previously prompted improvements in the quality of clinical care."
Getting on the same page
The study wasn't just about finding out these results. It was also about putting patients' perception of healthcare at the forefront of future planning. Up until now, it has been the fragmentation of the US system that has made data collection particularly challenging.
"It is difficult to get a really good picture of what is happening inside hospitals and even more difficult to get information together across an entire path of a patient in an episode of care," says Foster.
"The call for standardised measurement activity has come from the association and the actual hospitals. The reality is most hospitals were working with a company that would do a patient satisfaction survey for them but the questions weren't the same across the nation."
Blackmon agrees that consolidating data is necessary but not easy. "I think it is because over time every hospital had a different survey vendor and each one built programmes around the results like employee incentive schemes," she explains. "I think it has taken so long to come about, not because people didn't think it was a good idea, but because they knew it wasn't easy to get everybody on the same page."
The public release of data on clinical performance has previously prompted improvements in the quality of clinical care in hospitals. The researchers say that they hope regular reporting of performance on patient-reported measures of quality in the US, will also catalyse similar improvements in patient care.