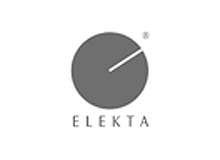 Hearing loss, vertigo, difficulty in maintaining balance and facial paralysis–these are just a few of the symptoms that patients with Vestibular Schwannomas (VS) experience on a daily basis.
Also known as neurinloma, schwannomas are slow growing tumours of the central nervous system. The most common form of the disease is known as vestibular schwannoma (acoustic neuroma), in which the eighth, or acoustic cranial nerve is affected. This
combines the vestibular and the cochlear nerves, which are responsible for our senses of balance and hearing.
When the nerves are disrupted by a neuroma, victims of the condition can experience a range of symptoms related to hearing and ocular function. An untreated tumour may expand to compress other local nerve structures, leading to facial paralysis,
hydrocephalus, and various complications of facial control, salivation and sight. The neuroma may also become life threatening.
Historically, treatment of this condition has been handled through the use of microsurgery – a delicate and technically demanding procedure in which the tumour and affected tissue are excised through the use of an operating microscope and finely
scaled instruments.
In recent years, however, evidence has indicated some drawbacks to this complicated method. Patients can experience symptoms years later, caused by damage sustained to the acoustic and facial nerves during tumour removal. Despite advances in surgical
technique and operating equipment, these risks have persisted.
As an alternative to microsurgery, many neurospecialists are now employing radiosurgical techniques, where a precise dose of radiation is directed to the lesion to be treated. Also known as stereotactic radiosurgery, this non-invasive modality has
rapidly grown in popularity due to its brief treatment times and lower complication rates.
INTRA-CRANIAL RADIOSURGERY
Although the scientific basis of radiosurgery is a complex exercise in physics and medicine, the procedure is comparatively
simple. Despite its name, no incisions are made during Gamma Knife Surgery (GKS).
A specially designed helmet, comprised of 201 hemispherically arrayed cobalt sources, delivers multiple beams of radiation originating from different locations. Scan data enables these individually weak beams to be directed at a precise target, resulting in a strong peak dose of radiation.
Areas surrounding the target lesion are not affected, so many forms of intra-cranial tumours may be treated, leaving healthy tissues intact with near-zero exposure to radiation. Although it may take a few months for the results of GKS to take full effect, the entire procedure is pain-free and has fewer associated side effects.
RADIOSURGERY AND MICROSURGERY HEAD TO HEAD
Debate remains over whether radiosurgery is most appropriate for VS patients, with many still in favour of microsurgery. A
recent study from French neurosurgeons Dr Jean Regis and Dr William Pellet may, however, have some impact on current opinion. Published in the Journal of Neurosurgery, the analysis considers the clinical outcomes of patients treated with GKS versus those treated with microsurgery.
Over 430 patients treated using radiosurgery were examined during the study, with four-year follow-up data evaluated for the first 104 patients. This was compared to 110 patients who had undergone microsurgery for the removal of similarly sized tumours. Patients were interviewed three years after their treatment and were examined for side effects and hearing loss.
Within the study group, almost half of those patients who had received microsurgery as their primary form of treatment developed facial tremors or paralysis, while none of those in the GKS group suffered this effect. Equally large differences were seen between the two populations in the development of hemispasm (facial spasms), hearing loss, hypaesthesia (impaired facial sensitivity) and ocular (sight-related) problems.
Patients who had received microsurgery experienced a number of additional side effects of varying severity, from meningitis and facial pain to leakage of the cerebrospinal fluid. In one case, a patient suffered a fatal haematoma. None of these
complications occurred in the GKS group.
Most importantly, for over a third of the microsurgery recipients, symptoms were severe enough to prevent a return to work three years after their operation. By comparison, only one per cent of GKS patients did not return to work over the same period. This was further exemplified by their mean time away from work, with an average of just seven days, compared to a mean of over four months among the microsurgery patients.
SO WHAT DOES ALL THIS MEAN?
Despite dramatic improvements in techniques and equipment, microsurgery is still associated with a comparatively high level of risk. The advent of modern imaging systems, however, has greatly advanced the ability of neurosurgeons to treat VS with GKS. This has had a significant impact on post-operative patient quality of life and the socio-economic impact of the treatment of VS, with constant and sizeable differences in the after-care costs of these patients.
GKS patients generally stay in hospital for a maximum of three days, whereas those who receive microsurgery typically need one to three weeks' stay, adding substantial after-care costs for the latter group. Most GKS-treated patients will return to work after leaving hospital, while their microsurgery counterparts have to rely on insurance and government funds for an average of three months post-treatment. Additionally, many will not return to work for over three years.
Furthering the evidence for the use of GKS, Dr Regis and his team have recently released a second study in the French journal Neurochirurgie, which confirms the results of their original analysis. This larger study consists of over 1,700 VS cases treated with a gamma knife, and supports the use of the instrument over microsurgery for Koos Grade II and III tumours (the most common sizes and forms of acoustic neuromas).
Taking both the clinical evidence for GKS, as well as its long-term economic benefit, it has become clear that the standard of VS treatment is taking a new direction. With support from government health authorities and hospital administration, the future of patients with acoustic neuromas and intra-cranial tumours looks set to improve.
REFERENCES
Regis J, Pellet W, Delsanti C, et al. 'Functional outcome after gamma knife surgery or microsurgery for vestibular schwannomas', J Neurosurg 2002; 96:1091–1100.
Samii M, Matthies C 'Management of 1000 vestibular schwannomas(acoustic neuromas): surgical management and results with an emphasis oncomplications and how to avoid them', Neurosurgery 1997; 40:11–23,
Regis J and Pellet W 'Rapport Traitement chirurgical des schwannomesvestibulaires', Neurochirurgie 2004; 50:2–3