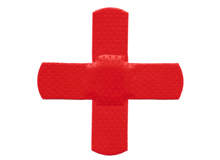 Zimbabwe's healthcare sector is on the verge of collapse after a deadly cholera outbreak and near economic breakdown. Now, political stability, international intervention and external financial support are the only possible options to solve the Zimbabwean healthcare crisis.
Once the envy of many African nations, the Zimbabwean healthcare system under firstly Robert Mugabe and now a unity government's rule is no longer in a position to offer the most basic healthcare to its people, according to a report in the British Medical Journal.
Millions of Zimbabwean refugees have begun to leave their homeland, not just for political freedom but also for food and basic medical care. The fact that the prevalence of many communicable diseases, including cholera, is increasing at an alarming rate poses a serious threat not just to Zimbabwe but also to its neighbours.
"The Zimbabwean healthcare system is no longer in a position to offer the most basic healthcare to its people."
According to the World Health Organization (WHO), by 10 May 2009, 97,965 cases of cholera had been reported in Zimbabwe since the outbreak of the disease in August 2008. During this period, 4,273 cholera-related deaths were reported. The US Centers for Disease Control and Prevention (CDC) has also confirmed that cases of cholera have been reported in the neighbouring countries of Botswana, Mozambique, South Africa and Zambia.
The fact that a disease such as cholera, which can be treated simply with oral rehydration supplies, intravenous (IV) fluids and by maintaining basic hygiene, has reached epidemic proportions, points to the sorry state of Zimbabwe's healthcare.
The outbreak of cholera combined with maternal mortality, malnutrition and an increasing prevalence of tuberculosis (TB) all pose a serious challenge to Zimbabwe's already crumbling healthcare infrastructure.
Most importantly, the collapse of the Zimbabwean drug distribution network is leading to irregular medical supplies, making the situation tough for patients requiring life-saving drugs including those with advanced cases of AIDS/HIV. The country is home to more than a million HIV-infected adults and children with an estimated 400 people dying of AIDS every day.
Country in crisis
The collapse of the Zimbabwean healthcare system is reflected in the drastic deterioration of the main healthcare indicators. According to WHO estimates:
Prevalence of tuberculosis increased dramatically from 246 in every 100,000 in 1990 to 597 in 2006.
The adult mortality rate (the probability of dying between 15 and 60 years for 1,000 people) increased from 286 in 1990 to 751 in 2006.
The mortality rate for those dying under five years old increased from 76 in 1990 to 85 in 2006 for every 1,000 people.
Life expectancy at birth, for both sexes, fell from 62 years in 1990 to 43 years in 2006.
Healthcare: a Zimbabwean luxury
As public sector hospitals such as the Parirenyatwa General Hospital and the Harare Central Hospital continue to struggle for vital facilities, equipment and medical supplies, most of the private institutions are operating on a US dollar system charging fees out-of-reach for the majority of the country's 13 million people.
International media reports say private hospitals are charging anything up to $200 in cash for an initial medical consultation, $500 to secure an in-patient bed and $3,000 for a caesarean section.
"The country has little foreign currency to buy medicines and other supplies, only adding to its woes."
The Harare Central Hospital and medical school in the country's capital was closed last November due to lack of equipment, drugs, staff and other basic medical facilities.
The hospital, which reopened recently, continues to struggle for basic healthcare infrastructure and supplies.
The fact that an estimated 3,000 women give birth at public hospitals in Harare every month, 10% of which require caesarean sections, highlights how the shutdown of the healthcare system in the city paints a very scary picture.
In addition, qualified doctors have begun leaving the country in search of better wages, further exacerbating the problem. The decline in working conditions and monetary incentives – with some earning less than their bus fare to work – has led to many healthcare professionals and support staff migrating from public health service facilities to private ones, in many cases in other countries. Non-government organisations are trying to buck this trend with new incentives but for many the reality of working with little equipment is just not attractive.
Political turmoil
The country's political climate has only worsened the situation. Since Mugabe came into power in 1980 and throughout the protracted 2008 elections which eventually saw a power-sharing agreement signed between the President and now-Prime Minister by Morgan Tsvangirai, he has been subject to extensive international criticism. This is largely down to the government's failure to ensure basic public provisions such as clean water, essential food, sanitation and medical equipment.
Many feel, however, that more than anything else, it's the gloomy economic situation that has been the primary reason for the situation going out of control. The fact that the country has little foreign currency to buy medicines and other supplies is only adding to its woes.
The Zimbabwean economy has been at its worst with inflation reaching record levels. Officially, inflation in Zimbabwe surged 231,000,000% in July 2008, the highest in the world. Since then, the Zimbabwe central bank has stopped public disclosure of inflation statistics.
What should be done?
As a member of the International Covenant on Economic, Social and Cultural Rights (ICESCR), the Convention on the Rights of the Child (CRC), the Convention on the Elimination of All Forms of Discrimination against Women (CEDAW) and the African Charter on Human and Peoples' Rights, Zimbabwe has legally binding obligations to respect and protect the basic human rights of its citizens.
"Global nations need to make serious efforts to ensure that the Zimbabwean Government does everything possible to address the healthcare crisis."
While global diplomatic and monetary support remains critical to address the current situation, the
Zimbabwean Government's political willingness, more than anything else, will decide the fate of all the people within its jurisdiction.
Global and African nations, in particular, need to make serious efforts to ensure that the Zimbabwean Government does everything possible to address the healthcare crisis. The international community needs to realise that it is difficult for any country to come out of a crisis of such magnitude without external financial support.
As the Zimbabwean Government makes efforts to prevent further collapse of its healthcare infrastructure, the international community needs to take immediate action to ensure the 2009 Consolidated Appeal for Zimbabwe finds the necessary funds of $500m.
While developed economies such as the US and UK have already started pouring in money in a bid to address the situation, they also need to ensure that it is used appropriately and is not diverted for political and personal gains. Most importantly, the Zimbabwean healthcare crisis must be considered a regional humanitarian crisis that requires immediate attention by the international community.