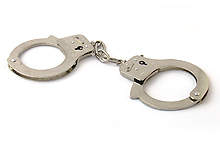 Healthcare fraud is being treated as a top priority by the US Government with good reason – the losses associated with fraud in the country's hospitals have been huge in recent years.
The Obama administration's statistics reveal that more than $98bn of taxpayer money spent by US government agencies was wasted in the 2009 fiscal year, with nearly half of it ($54bn) due to improper payments related to public healthcare programmes.
A high proportion of fraud cases affecting hospitals involve billing – for example, charging for treatments that have not taken place or inflating the level, type or number of treatments. Problems have also been seen with suppliers of durable medical equipment (DME), some of which have made claims for products that have not been supplied or were not needed. The latest trends include using identity theft to file large numbers of false claims and the increased involvement of organised crime groups.
More than 4,000 cases relating to US Government healthcare programmes were under investigation in 2009, and 583 defendants were convicted. They included:
The Methodist Hospital in Texas, which paid $9.9m to resolve allegations of improperly increasing charges to Medicare patients in order to obtain enhanced reimbursement. Providers qualify for such enhanced payments where the cost of care is unusually high.
The principals and executives of the City of Angels Medical Center, California, who entered into a $10m consent judgment to resolve their liabilities for allegations that they conspired with, and paid kickbacks to, recruiters who paid homeless Medicare and Medi-Cal beneficiaries to be admitted to the hospital where unnecessary procedures were often performed.
Six hospitals throughout Indiana and Alabama, which paid $8m to resolve allegations that they overcharged Medicare between 2002 and 2008 for performing kyphoplasty, a minimally-invasive procedure used to treat certain spinal fractures often associated with osteoporosis. Although this can generally be performed safely on an outpatient basis, they were performed on an inpatient basis to increase billings.
A Los Angeles jury also convicted the owners and operators of a DME company for submitting almost $1m in fraudulent Medicare billings for medically unnecessary power wheelchairs and wheelchair accessories.
Elderly Medicare beneficiaries were recruited and taken to medical clinics. They were promised vitamins, diabetic shoes and other items that they never received in exchange for their Medicare numbers and other personal identifying information. The clinics used this information to generate fraudulent power wheelchair prescriptions that could be sold to DME company owners, who billed Medicare for the wheelchairs.
How well do you really know your competitors?
Access the most comprehensive Company Profiles on the market, powered by GlobalData. Save hours of research. Gain competitive edge.
Company Profile – free sample
Thank you!
Your download email will arrive shortly
Not ready to buy yet? Download a free sample
We are confident about the unique quality of our Company Profiles. However, we want you to make the most beneficial decision for your business, so we offer a free sample that you can download by submitting the below form
By GlobalData
Fighting fraud
"Government measures certainly appear to be achieving positive results, with $2.5bn recovered during the 2009 fiscal year."
The national Health Care Fraud and Abuse Control Programme, established in 1997, has been pivotal to tackling fraud in US Government health plans. It involves the Department of Justice working closely with the Department of Health and Human Services to achieve effective coordination between federal, state and local law enforcement on cases of healthcare fraud.
One important outcome has been the establishment of the Medicare Fraud Strike Force, which analyses Medicare data to identify unexplained high billing levels in concentrated areas so that inter-agency teams can target emerging or migrating schemes along with chronic fraud.
Considerable use has been made of the False Claims Act (FCA) in achieving settlements, as it provides a mechanism by which individuals can lodge a lawsuit on behalf of the government. In the case of large healthcare settlements, this would typically involve a whistleblower bringing wrongdoings in a particular organisation to the attention of the authorities and then working alongside the government through due process to achieve a judgment in its favour. The whistleblower then qualifies for a large part of the settlement.
Since Barack Obama became president at the start of 2009, the war on healthcare fraud has intensified. Specific actions include:
The introduction of the Fraud Enforcement and Recovery Act, which expands liability under the FCA, takes away certain defences previously available to defendants, makes it easier for the government to share information with whistleblowers and expands the protection available to whistleblowers.
The extension of Medicare Strike Force activities to Detroit, Houston and New York, following successes in Miami and Los Angeles.
Several measures under the new Patient Protection and Affordable Care Act (March 2010), including tougher sentencing, enhanced screening for providers and suppliers wishing to participate in government healthcare plans, the right to withhold payment where fraudulent activity is suspected and an additional $350m towards fighting fraud over the next ten years.
Financial rewards to private auditors who succeed in rooting out improper payments made by the US Government. It is envisaged that these so-called "recapture audits" could recoup $2bn in taxpayer money over the next three years.
Government measures certainly appear to be achieving positive results, with $2.5bn recovered during the 2009 fiscal year, up 29% from 2008.
Healthcare fraud in the private sector
The vast majority of these anti-fraud measures principally apply to US Government healthcare plans. The private sector is something of a parallel universe, working with different legal instruments and dependent on the skills and priorities of individual insurance companies in uncovering specific cases of fraud.
"The private sector is something of a parallel universe, working with different legal instruments."
However, the public and private sectors can also work together to fight fraud by sharing information – and that's where the National Health Care Anti-Fraud Association (NHCAA) comes in.
Founded in 1985, the NHCAA is a private-public partnership made up of more than 100 private health insurers, public sector law enforcement and regulatory agencies. It offers members a database, information-sharing meetings, fraud alerts and facilitates liaison on specific cases; in short, an opportunity for the two sectors to get together to share information about fraud trends and schemes, and the best practices to tackle them.
One of the major barriers to fraud prevention and detection across both sectors is shoddy billing practice. Vague, inconsistent and overly detailed billing is baffling for the consumer, unhelpful to healthcare scheme personnel and a ticking time bomb for providers responsible for such documentation.
Steve Lee of Steve Lee Associates, a forensic accounting and litigation consulting firm, says that sloppy billing enables an enormous amount of fraud.
"Chaos in billing practices often reflects poor management," he says. "In some cases, it is symptomatic of a wilful lack of transparency and financial manipulation designed to temporarily improve cash flow or to misappropriate. Investigations and case law that we know about suggest that, when surfaced, even short term misdirection – designed not so much to misappropriate but rather to enhance cash flow – can lead to prosecution as well as adverse inference in litigation."
Lee says even where an organisation is "innocent", poor billing can lead to conclusions about a pattern of negligence, and can also prevent hospitals from recovering because it represents a failure to take protective steps to minimise damage.
Whether wrongdoing comes to light depends on whether suspicions are raised and then pursued. The ultimate consumer – the patient – may be the first to notice something when they see the bill. It may be in their best interests to raise concerns, particularly if they may be liable to pay for some elements of the treatment themselves, seeing as bills can also have an impact on insurance provision caps and credit ratings.
"Hospitals need to have appropriate procedures and controls in place to minimise the likelihood of fraud."
It is at this point that customers with private health plans may not find themselves in a particularly strong position, as the type of response they receive can vary widely.
Lee says most states have a Department of Insurance or its equivalent. "All have consumer divisions and many will contact private insurance companies and even advocate for consumers – up to a point – in response to complaints," Lee says. "That advocacy is going to be far more vigorous if the Department of Insurance detects a pattern of fraud associated with numerous similar complaints. If a consumer's complaint is unique and in a non-material amount (from the state's perspective), they are probably out of luck."
Hospitals need to have appropriate procedures and controls in place to minimise the likelihood of fraud. Valuable measures include:
Treating compliance as the responsibility of the entire organisation and providing mechanisms for employees to raise concerns
Educating of employees to identify suspect behaviour
Setting up effective internal control systems and reliable financial reporting – one person should not be given total responsibility for processing and reporting on large sums of money or undertaking large-scale transactions with suppliers
Internal and external audits
Random departmental and functional inspections
Considering of use of fraud detection software
Checking on vendors to make sure they are who they say they are and that they have appropriate premises.
Government initiatives should encourage hospitals to get their house in order, but are not directly designed to help them to do so. In fact, kneejerk responses to specific policies could result in conflicts within internal systems. In many ways, hospital managers would do better not to overly focus on such developments but ensure that a best practice approach to fraud prevention has been implemented. This will stand the organisation in good stead and protect it from nasty shocks regardless of future government actions and crime trends.