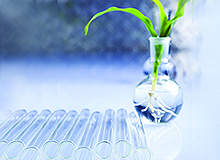 The global market for wound care management was valued at $14bn in 2009 and is forecast to reach $19.6bn in 2016 with a compound annual growth rate (CAGR) of 5%.
The growth in this market is expected to be driven by the increasing prevalence of pressure ulcers, diabetic ulcers, venous ulcers and increasing patient awareness.
Technological innovations
Wound care management improves the patient's mobility, quality of life and overall wellbeing. Wounds are treated based on cause and severity using a variety of wound care products to support the healing process. In patients suffering from chronic wounds, wound care management has become critical in reducing the risk to the body, which can, in some cases, include loss of life.
The rise in the prevalence of chronic wounds, such as venous ulcers, diabetic ulcers and pressure sores is leading to the increasing use of wound care management products and devices. Laboratory tests, imaging studies and diagnostic tests are valuable tools in assessing the nature of the wound, and factors that adversely affect wound healing, in order to determine the type of treatment that needs to be followed.
The treatment of pressure ulcers requires prolonged surgical and nursing care. During the prolonged treatment process, the patient remains at risk of developing new pressure ulcers in other places, so the treatment is based on the staging of the pressure ulcer. Debridement, topical wound care, treatment of infection, control of chronic wound contamination, the positioning of the patient and the use of support surfaces all play an important role in the staging of pressure ulcers.
"Wound care management improves the patient's mobility, quality of life and overall wellbeing."
Venous ulcers are treated using compression therapy, debridement of necrotic tissue and by providing a moist wound environment. Some venous ulcers are treated using the application of bioengineered skin or split-thickness skin grafting. The treatment of diabetic foot ulcers requires control of blood glucose levels, appropriate footwear, saline dressings to provide moist wound environment, debridement and evaluation and the correction of peripheral arterial insufficiency. Negative pressure wound therapy, heterogenic dressings and/or grafts and the application of recombinant growth factors are useful for wound coverage.
Staples in surgery
Surgical wounds are treated using wound closure devices such as ligating clips, adhesives, staples, hemostats and tissue sealants. Staples are used to close a wound mechanically and are generally used as substitutes for sutures. They are also frequently used in bowel and lung surgery as they are secure against leaks.
Staples have the advantage of being more economical and cause fewer infections than sutures. Hemostats and tissue sealants are routinely used to prevent blood loss and are also used for reconstruction during surgical repair. Hemostatic agents stop bleeding either mechanically or by augmenting the coagulation cascade.
In the case of tissue sealants, they bind to and close defects in tissue. Ligating clips are implantable medical devices widely used in surgery for marking and ligating purposes. Healthcare professionals value the product for its haemostatic features.
Other drivers
The market is also expected to be driven by technological advances and the introduction of new and innovative therapies for wound care management. This area includes advanced wound management, wound closure devices, traditional wound management, pressure relief devices, ostomy drainage bags, compression therapy and negative pressure wound therapy.
"The rise in the prevalence of chronic wounds is leading to the increasing use of wound care management products and devices."
Advanced wound management is the largest category in the wound care management market, having contributed 27% towards the overall wound care management market in 2009. High acceptance among healthcare professionals and availability of reimbursement in economies such as the US are driving growth in the advanced wound management market.
In 2009, ConvaTec and Coloplast were both the leading players in the global wound care management market with a 7% share each. Covidien and Smith & Nephew also have significant market presence, with a generous 6% share each. Others include companies such as Kinetic Concepts, Hartmann Group, Molnlycke Health Care Ethicon, 3M Healthcare, B. Braun Melsungen, Baxter International and Johnson & Johnson.
The wound care management market is highly competitive, with different companies dominating different categories. The market is also highly fragmented, with the presence of numerous local players.
Emerging technologies
Many of the advances in technology can be seen in the area of advanced wound management, wound closure devices and pressure relief devices. Advanced wound management products are primarily targeted towards the treatment of chronic and acute wounds. These products take less time to heal wounds compared with low-cost traditional wound care products, thereby reducing the hospital and healthcare professionals' bills, which account for substantial portion of the total patient billing.
Wound closure devices provide non-invasive wound healing, are less painful, do not require anesthesia and exhibit low infection rates. The demand for wound closure devices is expected to increase as the number of surgeries carried out worldwide rises. Cardiovascular procedures like open heart bypass surgery, heart revascularisation procedures, valve replacements and orthopedic procedures like joint replacements and spinal fusion surgeries benefit from advanced hemostasis and sealants as these surgeries involve high amount of blood loss.
"Advanced wound management is the largest category in the wound care management market."
These surgeries represent a key growth driver for the hemostat and tissue sealant markets. However, the time taken for regulatory approval of tissue sealants is long, as the chemicals used in them are subject to stringent approval processes. This is creating a delay in the commercialisation of tissue sealants in the market.
Pressure relief devices reduce pressure in situations where skin integrity and other physiological systems are in danger of a potential injury. They are used to cure or prevent pressure ulcers and sore body parts. They are also used to prevent pulmonary complications in patients who need to stay in bed for long time periods. Pressure relief devices encourage tissue perfusion by increasing and decreasing pressure within the support surface. This reduces the interface pressures. Pressure relief devices are used predominantly in hospital settings with minimum use in home care. However, they are available on a rental basis for home use.
Improving treatment
A new set of technologies and products are making an entry into the market with the aim of improving wound care management. Technological advances such as improvements in synthetic dressing materials and newer technologies, such as recombinant growth factors, endovascular arterial repair techniques, bi-layered human dermal substitutes and xenogeneic tissue scaffolds are expected to have a positive impact on wound care management. The introduction of new and innovative technologies into this area is helping to meet patient demands. Techniques such as electrical stimulation, electromagnetic therapy, nanotechnology, low level laser therapy, therapeutic ultrasound and the use of silver and combination dressings are improving the way wound care is managed.
Different techniques
Electrical stimulation: the process of wound healing by transfer of electric current to the wound is called electrical stimulation. The types of electric currents used are: low-intensity direct current (LIDC), high-voltage pulsed current (HVPC), alternating current (AC) and transcutaneous electrical nerve stimulation (TENS).
The most common form used is the monophasic twin-peaked HPVC, where the pulse varies from 20-200 microseconds. It is the preferred mode as here both the polarity and pulse rate can be varied. Electrical stimulation increases capillary density and perfusion, and encourages fibroblast activity and granulation. HPVC can be used for pressure ulcers stage I through IV, diabetic ulcers due to pressure, insensitivity, venous ulcers, traumatic wounds, surgical wounds, ischemic ulcers, vasculitic ulcers and burn wounds.
Electromagnetic therapy: the use of an electromagnetic field for wound healing is known as electromagnetic therapy. It uses pulsed electromagnetic field to induce current. Electromagnetic therapy is not used as an initial modality but used after a standard wound therapy round. This therapy is used for chronic stage III or IV pressure ulcers, arterial ulcers, diabetic ulcers and venous static ulcers.
"The wound care management market is highly competitive, with different companies dominating different categories."
The device Sofpulse by Ivivi Technlogies uses pulsed electromagnetic field (PEMF) technology. This PEMF is used to induce current in the wound or injured tissues.
Low-level laser therapy (LLLT): LLLT helps in the contraction of partial-thickness wounds. LLLT facilitates growth factor release and collagen synthesis.
Therapeutic ultrasound: ultrasound with a frequency ranging between 0.5MHz–3MHz is used for wound healing, especially in diabetic and venous ulcers. Ultrasound heals tissue by various modes such as altering protein synthesis and release, angiogenesis and altering blood flow and vascular permeability.
Nanotechnology in wound care management: the application of particles of nanoscale (1 to 100 nanometers) to various fields of science is known as nanotechnology. One of the newest offerings in the wound care sector is the nanoparticle aggregate dressing. It has the ability to control the release of substances like proteins and drugs from the dressing. Some of the merging technologies in this area are nanocrystalline silver technology, hydrogel nanoparticle aggregate technology and nanopeutics.
Silver dressings: silver ions are used for wound care because of their anti- microbial activity and their ability to prevent nosocomial infections. Silver incorporated dressings are particularly useful in treating burn wounds.
Combination dressings: combination dressings consist of an anti-microbial agent and a biological material as the carrier. Some examples of combination dressings are silver alginate dressings, silver collagen dressings, collagen hydrocolloid and collagen and foam dressings. These dressings can be used for all types of ulcers, and surgical and traumatic wounds.
Further trends
Other emerging trends in wound care management are tissue engineering, animal fetal cell research for regenerating tissue in chronic wounds, stem cell therapy and gene therapy.