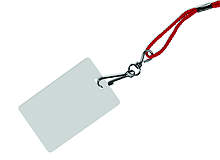 Many people carry multidrug resistant organisms (MDROs) as a result of prior episodes of infection, even though they may appear healthy and asymptomatic.
As a result, efforts need to be made to better identify carriers and to take precautions to reduce the likelihood they will spread MDROs in hospital settings.
Measures of reduction
The emergence of MDROs has become more prevalent over the past few years and the way in which we prescribe medication has had to improve. Working with the team of physicians at Loyola, implementing more appropriate use of antibiotics / antimicrobilas (ABXs) and better antibiotic stewardship and ABXs cycling has been found to reduce the incidence of MDROs and HAIs.
We also recognised that to reduce the use of ABXs being prescribed, our efforts had to reach further than just to physician practices. We therefore introduced public education to reduce expectations of being prescribed ABXs. Taking this to the next level, vaccinations need to be improved so that patients do not get an illness which may encourage them to expect an ABX from their physician.
In the hospital, we also found that employees could benefit from a better understanding of HAIs and MDROs. Education aimed at the employees helped improve working practices. It increased understanding of the importance of staying away from work when sick, as coming to work would increase the potential for infections (and subsequently HAIs) coming into the hospital. To make this work, we instigated a programme so that our staff would feel comfortable using sick days. Staff were also encouraged to stay at home with a sick child.
How well do you
really

know your competitors?

Access the most comprehensive Company Profiles on the market, powered by GlobalData. Save hours of research. Gain competitive edge.
Company Profile – free sample
Thank you!
Your download email will arrive shortly
Not ready to buy yet? Download a free sample
We are confident about the unique quality of our Company Profiles. However, we want you to make the most beneficial decision for your business, so we offer a free sample that you can download by submitting the below form
By GlobalData
"Many people carry multidrug resistant organisms (MDROs) as a result of prior episodes of infection."
The hospital faced up to the fact that we needed to improve general hygiene practices. This meant a series of carefully constructed education programmes for both staff and patients. Our aim was to simply improve the general hygiene around the facility with a programme of washing hands and a "cover your cough" campaign. Although obvious to most, we felt we had to go back to basics and educate from the ground up on the associated risks and the benefits of this new programme.
Containing the problem
The point here is that it is far easier to contain a problem if we are aware of it. For instance Jernigan et al found that the rate of transmission of MRSA to new patients was higher among MRSA-positive patients who weren't known to be, than from MRSA positive patients that had been identified. This highlights the importance for healthcare personnel (and visitors) to comply with isolation precautions, hand hygiene, and so on.
A related issue might be what typically happens when it comes to C. diff. With these infections, typically the patient's room, bathroom, clothes, bed sheets, and healthcare workers' gloves and hands, all become contaminated. These are hardy spores and difficult to eradicate, so the next patient admitted to the room may find themselves exposed to residual C. diff spores.
Environmental control
This is an area we are giving a lot of attention to. It is much easier to stop transmission in a hospital where all the rooms are private, than in institutions with common wards. We found a few simple changes in our environment could make a huge difference; making it easier to get people to wash their hands by making sinks, soaps, gels and rubs within easy reach. Containing airborne infections is easier if adequate negative pressure rooms and rooms with anterooms exist and there is a common practice of using dedicated disposable equipment for persons with MDROs (such as disposable stethoscopes).
Increasingly, we are looking at all the touch points within our hospital environment as a potential for the transmission of infections. Recent studies have shown that hospital cubical curtains have the potential to harbour and cross contaminate all manner of HAIs, including MRSA, VRE and C. diff. We are testing BioGuard disposable cubicle curtains from Brooklands Medical Supplies which have a proven Log 5 biocide for all pathogens, and these textiles are being trialled and are in the process of being clinically assessed in our laboratories. If successful, they will be implemented throughout the hospital.
"It is much easier to stop the transmission of HAIs in a hospital with primarily private rooms."
Other efforts in environmental cleaning and disinfection are as simple as looking at whether housekeeping staff do a thorough job, or are missing entire areas that need cleaning. For example, prior to cleaning, we spray surfaces with an invisible substance which can be seen only in UV light. We then take the housekeeper into the room that he/she has just finished cleaning and "light up" the room to reveal all the missed areas. It also comes down to using the appropriate cleaning/cidal agents which may be organism specific, for example: bleach terminal cleaning of rooms of patients with C. diff to kill the spores; use of peroxide nebuliser to saturate surfaces in an environment; or even UV lights.
At Loyola, using antimicrobial products throughout the patient's environment, be it biocide, BioGuard, or antibiotic coated products, helps decrease the burden of MDROs in everything surrounding and touching the patient.
Environmental protection is a relatively new area of focus at Loyola and one where we can see immediate benefits to patients and staff. Since the introduction of disposable patient curtains, we have seen more attention and care being taken in other aspects of environmental hygiene. Staff, patients and visitors become increasingly aware of the need to adopt better hygiene practices – resulting in a reduction in HAIs across the hospital.
Device-related infection prevention
Putting it simply, our practice is to reduce device use – patients without Foley urinary catheters cannot develop a Foley-related urinary tract infection; the same goes for central line-related blood stream infections.
Initiatives that reduce the average number of device days are clearly associated with reductions in device-related infections. On a related note, there has been a proliferation of "bundles" (practical recommendations) for the reduction of device-related infections. They all tend to have two areas of attention. One would be in the proper insertion of the device to reduce likelihood of infection at the time of placement, (the best example might be the Pronovost et al NEJM article on reducing BSI in a large study of Michigan hospitals), and second is the daily care of these devices to reduce the likelihood of later infection.
"MDROs have become more prevalent over the past few years and the way in which we prescribe medication has had to improve."
Sterilisation of devices
Finally, we must consider the sterilisation of devices and surgical equipment. For instance, "flash" sterilisation is a rapid process, but it is also less effective than conventional sterilisation. At Loyola, we have taken great strides in reducing our use of flash sterilisation, which we feel is helping to reduce infections.
It would be fair to say that Loyola and all heathcare facilities are looking at all these aspects. Some are cheap, but difficult to instigate because they require a change in human behaviour and working culture (hand washing, wearing protective barrier gowns, gloves).
Some are more expensive (a hospital with multibed wards would need a major remodel or to build a new hospital, but it would be criminal not to keep environmental engineering in mind if building any new pavilion). We have looked at universal screening and instituted it for MRSA (but not many other MDROs – something we are considering for the future). We have made hand washing easier by placing gels nearly everywhere in the hospital, and we are looking at disposable curtains.
We use the UV-light detectable sprays to train our housekeeping staff in better practices. We have implemented the use of bundles for BSI, VAP, CAUTI, and C. diff; have impregnated central lines, but do not use special endotracheal tubes.
We are looking to improve our ability to combat HAIs on every level – from the surgical site to patient-touch environments. Our belief at Loyola is that we need to combat the HAI threat in each and every aspect of hospital practice and look for innovations, such as those afforded by disposable cubicle curtain technology.