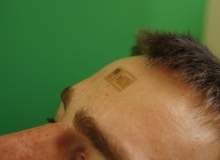 Almost every morning the world is greeted with news of a groundbreaking new medical invention, a pioneering piece of pharmaceutical research or an innovative but untested treatment technique.
However, healthcare trends are not solely driven by scientific progress; the industry is equally influenced by bigger issues, from global concerns about sustainability and cost-cutting to regulatory changes designed to protect the world's most vulnerable patients.
The technologies and initiatives set to impact the healthcare industry in 2012 demonstrate the many forces at work across this complex sector.
Out with the old: innovative home care solutions
"Wireless infrastructure is increasingly being used to connect medical devices to patients' electronic medical records (EMRs)."
The population is ageing fast, particularly in Western Europe. In the UK, ten million people are aged 65 and over, a figure that is rapidly rising. With the NHS already spending 70% of its budget on caring for people over the age of 65 (according to research and analysis firm Ovum), it's an issue that clearly needs to be addressed.
By using innovative home care technologies, healthcare commissioners could significantly reduce the frequency of elderly patients' hospital visits, saving a huge amount of money, as the Birmingham East and North NHS Trust, Honeywell HomMed and NHS Direct have discovered.
They implemented the 'OwnHealth' telehealth programme in 2006, which monitors elderly patients' vital signs at home and transmits data back to medical professionals. For 74 patients who have been on the programme for 12 months, the savings were substantial. In the 12 months before the monitors were installed the NHS spent £348,000 on these patients and in the year after the technology was fitted, NHS spending fell to £72,000.
How well do you
really

know your competitors?

Access the most comprehensive Company Profiles on the market, powered by GlobalData. Save hours of research. Gain competitive edge.
Company Profile – free sample
Thank you!
Your download email will arrive shortly
Not ready to buy yet? Download a free sample
We are confident about the unique quality of our Company Profiles. However, we want you to make the most beneficial decision for your business, so we offer a free sample that you can download by submitting the below form
By GlobalData
For Mark Ayton, managing director of Honeywell HomMed, this is only the beginning. "The domestic environment is becoming subject to greater technological innovation with wireless technologies being combined to provide an integrated, easy-to-control environment for users in new 'smart homes'," he said.
"With trials already underway, in the not too-distant future, assisted technologies such as telehealth are likely to be integrated to bring greater control and support for patients, carers and family members."
Going green: sustainability initiatives
Sustainability in the healthcare sector extends far beyond 'green' medical devices; energy generation and environmental purchasing in hospitals are two issues that are increasingly coming under the spotlight as we move into 2012.
The UK's renewable heat incentive (RHI), a government initiative formed to revolutionise the way heat is generated and used, will provide an additional incentive to hospitals already considering an investment in alternative resources. From 2012 it will provide a fixed, index-linked income paid to organisations for every unit of heat generated from renewable sources over a 20-year period.
Wood Energy, a biomass boiler supplier that has already supplied the United Lincolnshire Hospitals NHS Trust's Pilgrim Hospital with a heating project expected to save £210,000 a year, has launched a new product called the Green Heat Module, specifically designed for maximising benefits of the RHI.
"The scheme will revolutionise the way buildings are heated," said Neil Turner, business development manager of the on-site division of leading renewable energy developer, the RES Group. "Biomass heating is the preferred choice for NHS buildings."
Meanwhile in the USA, Practice GreenHealth, a non-profit membership organisation providing environmental solutions for the healthcare sector, announced the formation of the 'Greening the Supply Chain Initiative' in August 2011. The programme aims to help hospitals meet emerging demands for more environmentally preferable purchasing (EPP) practices for products within healthcare facilities, GPOs and in the business marketplace.
An injection of change: safety-engineered devices
EU legislation aiming to reduce the occurrence of needlestick injuries and subsequent infections among healthcare workers was ratified in the summer of 2010 and must be transposed into national legislation by all EU members by 2013.
"Almost every morning the world is greeted with news of a groundbreaking new medical invention."
A key part of achieving compliance to this new legislation will involve using safety-engineered medical devices such as needles and intravenous catheters. "It is estimated that one million needlestick injuries occur in the EU each year and studies demonstrate that the adoption of safety-engineered devices radically reduces injury levels," said Johnny Lundgren, VP/GM, North West Europe, Becton Dickinson (BD).
Although adoption of these devices does incur additional costs, Lundgren feels they provide a viable return on investment.
"Needlestick injury costs can be substantial when treatment, lost working time and staff turnover are taken into account," he explained.
BD, which offers products including the Eclipse needle and SafetyGlide needle, is already working with forward-thinking hospitals that have converted to safety-engineered devices and Lundgren expects to see the trend gathering momentum in the next year.
Tailor-made: the growth of personalised medicine
The mapping of the human genome, which was completed in 2003, marked the beginning of a new approach to medicine; it made it possible to envisage disease treatment based on the personal DNA sequence of each patient. Personalised medicine now has the potential to transform the way healthcare is offered, but only if scientific researchers, big pharma and policymakers work together to make it happen.
The UK-based Stratified Medicine Innovation Platform (SMIP) is one initiative bringing together three parties to advance the development of personalised medicine. £7m has just been pumped into the programme to be used across seven new research projects, three of which will be directed by GlaxoSmithKline , with AstraZeneca, Ig Innovations, Janssen UK and Randox Laboratories leading one each.
Four of these new projects aim to develop the use of biomarkers to predict how groups of patients will respond to inflammation and immunology therapies in rheumatoid arthritis, among other conditions.
Across the pond, the US-based Multiple Myeloma Research Foundation (MMRF) recently announced it had entered into a collaboration with Millennium: The Takeda Oncology Company, to advance its personalised medicine programme. The initiative hopes to enable the biological segmentation of patients and accelerate the development of targeted treatments for multiple myeloma.
Second skin: wearable technologies
"BD, which offers products including the Eclipse needle and SafetyGlide needle, is already working with forward-thinking hospitals."
Wireless infrastructure is increasingly being used to connect medical devices to patients' electronic medical records (EMRs).
Although comprehensive medical-grade wireless networks are still far from commonplace, a few pioneering individuals are already taking the technology to the next level with wearable wireless devices.
Toumaz, for example, has recently introduced the Sensium Digital Plaster, an ultra-small, ultra-low power, wireless, body-worn monitor that continuously acquires high-quality vital sign data, including temperature, heart rate and respiration rate.
Researchers at the University of Illinois have gone still further, blurring the boundary between electronics and biology with their wearable 'electronic tattoo'. The device, which is thinner than a human hair, attaches to human skin like a temporary tattoo and can monitor the heart and brain.
According to lead researcher John Rogers, the Lee J. Flory-Founder professor of engineering at the University of Illinois, the team behind the electronic tattoo is now thinking about commercialisation. "Start-up company MC10 hopes to launch a product in sports medicine / monitoring with Reebok in mid-late 2012," he said. "That device will establish a roadmap to true epidermal electronics."