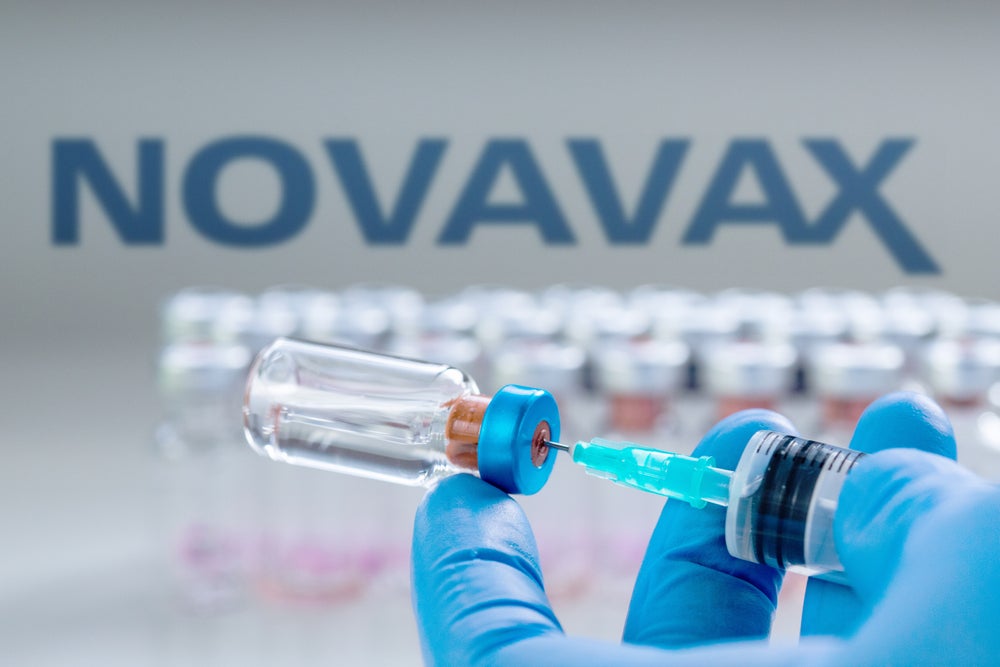 Need to know:
With Novavax being a relatively smaller player in the vaccine world, it is dependent on outsourcing its manufacturing needs, which can delay its progress momentum.
Clover and Novavax's timeline gap is narrowing, with Clover recently revealing late-phase data. But they could target different countries and so there would be room for both vaccines.
Long-term investment by Sanofi, GSK in vaccine development is an advantage during pandemics but pre-existing production challenges in making protein subunit vaccines remain.
Novavax may be at risk of losing its frontrunner status of being the largest distributor of protein subunit Covid-19 vaccines. Despite competitors with the same technology taking longer to collect data, they may have manufacturing edge over Novavax.
Novavax's closest competitors are Chengdu, China-headquartered Clover Biopharmaceuticals, and Sanofi and GlaxoSmithKline, which are working together on Vidprevtyn (SP-0253). Clover's SCB-2019 vaccine features Dynavax Technologies' adjuvant, which is already in an approved and manufactured vaccine, while both Sanofi and GSK are vaccine giants with years of manufacturing experience. Covid-19 protein subunit vaccines have two key ingredients manufactured separately: the SARS-CoV-2 spike protein and an adjuvant necessary to elicit immune response.
The world has its eyes on the Covid-19 protein subunit vaccine race. This traditional vaccine technology may be a powerful tool to convince hesitant individuals to be vaccinated, particularly ones who have reservations about the newness of widely authorized mRNA and adenovirus-vectored vaccines.
Novavax reported data first
Novavax's NVX-CoV2373 was thought to have an edge because it was the first to report positive Phase III data, but it is yet to secure regulatory support anywhere due to authorisation or filing interruptions stemming from manufacturing checks. A Novavax spokesperson pointed to a 20 October statement underscoring its stringent standards of production and manufacturing of its vaccine. Experts this news service interviewed noted how Novavax, being a relatively smaller player in the vaccine world, is at the mercy of outsourcing its manufacturing needs and has no exclusive partnerships.
Meanwhile, Clover reported positive Phase II/III (NCT04672395) data on 22 September, with the company announcing plans to file for authorization this quarter. Sanofi and GSK's Phase III vaccine trial (NCT04904549) started in May and is still recruiting as per ClinicalTrials.gov. Clover, Sanofi, and GSK did not respond to a comment request. Iran-based CinnaGen is another player that expects Phase III data of Australia-designed SpikoGen in the coming months, this news service reported 16 September.
How well do you
really

know your competitors?

Access the most comprehensive Company Profiles on the market, powered by GlobalData. Save hours of research. Gain competitive edge.
Company Profile – free sample
Thank you!
Your download email will arrive shortly
Not ready to buy yet? Download a free sample
We are confident about the unique quality of our Company Profiles. However, we want you to make the most beneficial decision for your business, so we offer a free sample that you can download by submitting the below form
By GlobalData
Novavax may be stifled by inexperience
While Novavax has a headstart, there are lingering questions on the number of doses it can realistically deliver considering the time needed to scale up manufacturing, said University College Cork vaccines principal investigator Ann Moore. Novavax expects its global supply chain to achieve a capacity of 150 million doses per month by the end of Q4. But existing manufacturing delays may be due to Novavax being a relatively smaller-sized company with no products in the market and comparatively less experience in manufacturing at a large scale, Moore added.
While companies like Novavax can outsource their manufacturing needs, it could be expensive and slow as these manufacturing firms are also in high demand, said Massachusetts Institute of Technology professor of chemical engineering J. Christopher Love. In fact, it is not so much that Novavax's vaccine is uniquely challenging to manufacture, but it does not have any exclusive manufacturing deals, noted Johns Hopkins University Carey Business School professor of operations management and business analytics Tinglong Dai.
Novavax has many partnerships
Novavax has a manufacturing collaboration with contract development and manufacturing organization (CDMO) Emergent BioSolutions. But Emergent also has contracts with AstraZeneca and Johnson & Johnson for their respective vaccines. The CDMO was also examined by the FDA for contamination issues that led to manufacturing delays with other products.
Novavax also has a partnership with North Carolina-headquartered CDMO Fujifilm Diosynth Biotechnologies, but Dai pointed out that this deal is under the Biomedical Advanced Research and Development Authority (BARDA), and the CDMO is also manufacturing other vaccines. While a UK-based Fujifilm facility has been established to specifically manufacture NVX-CoV2373, 12 October news reports show there is increasing anxiety about the sustainability of this site since NVX-CoV2373 is yet to be authorised anywhere.
In the past 18 months, Novavax said it made progress in mobilising a global manufacturing network that now routinely produce vaccines at a commercial scale. Novavax has a manufacturing partnership with Pune-based Serum Institute of India (SII). But SII also manufactures Covishield (SII-ChAdOx1 nCoV-19) from a technology transfer with AstraZeneca and the University of Oxford.
NVX-CoV2373 is being manufactured in South Korea by SK Bioscience, but SK has its own Phase III (NCT05007951) protein subunit Covid-19 vaccine candidate GBP510. Takeda Pharmaceuticals is a recent manufacturing partner in Japan. Novavax purchased its own manufacturing site in the Czech Republic in May 2020.
Any adjuvant advantage welcome
As a point of contrast, Clover's vaccine features Dynavax's toll-like receptor 9 (TLR9) agonist adjuvant CpG 1018, which is part of the approved and manufactured Hepatitis B vaccine Heplisav-B. On 9 September, Clover announced it had received a manufacturing permit to produce its vaccine in China, with Dynavax supplying the adjuvant. Novavax's own saponin-based Matrix-M adjuvant is yet to be in an approved vaccine.
The adjuvant is the most challenging part of making protein subunit vaccines, so any manufacturing advantage in this regard is significant, Moore said. In May 2020, this news service reported vaccine adjuvants face rigorous testing, which require significant investment from companies and are thus not normally licensed out.
Adjuvants face rigorous testing, which require significant investment from companies and are thus not normally licensed out.
But Dai noted comparing Novavax with Clover may be inappropriate. For starters, both companies may be targeting different territories, so there may be room for both, he said. Clover is looking to file to the EMA, WHO and in China. Meanwhile, Novavax plans to file with the FDA and has a rolling submission with the EMA and WHO. The US is already saturated with Covid-19 vaccines, so Novavax's best shot at optimal distribution potential would be in middle-income countries, added Dai, who has worked on modelling optimal vaccine rollouts and expanding vaccine manufacturing capacity. Novavax may aim for regulatory support in the US mainly to add weight to its data and for marketing in other countries, he explained.
Also, Clover is yet to reveal detailed efficacy data that would help provide insight on how the rest of its rollout journey would play out, Dai added. On 11 October Novavax posted a preprint manuscript of its positive US- and Mexico-based Phase III trial (NCT04611802) which reported 90.4% overall efficacy. Clover's vaccine has a 79% efficacy against Covid-19 of any severity caused by the SARS-CoV-2 Delta variant of concern, according to a media release.
Long-term investment pays off
As for Sanofi and GSK, who are giants in the vaccine world, Moore noted they have pre-existing manufacturing sites and experience which may allow for a quick scale-up. Both Sanofi and GSK have a long list of approved vaccines with many of them being generic.
However, even with experience, manufacturing protein subunit vaccines is not a straightforward pursuit. It involves growing billions of cells that make proteins, and then purifying proteins out of these cells, Moore said. There needs to be a rhythm between these two steps and reaching the right tempo takes time, she explained.
Because the frontrunner vaccines feature the full SARS-CoV-2 spike protein, billions of cells are needed to make them.
Because the frontrunner vaccines feature the full SARS-CoV-2 spike protein, billions of cells are needed to make them. This contrasts with investigational protein subunit Covid-19 vaccines that only have the spike protein's receptor binding domain, added Love. Sourcing raw materials is also challenging for all manufacturers when demand is at fever pitch, Moore said.
Having the necessary building and equipment is a time advantage, as it can take three to five years to set a manufacturing site from scratch, Moore noted. But even with an equipped site, cleaning and regulatory checks are needed while transitioning between vaccines, Moore noted. Technology transfer requires forethought, and this may need to be a bespoke process with protein subunit vaccines, said Love, who has been working on the past five years on reducing costs in manufacturing protein subunit vaccine.
As such, Dai said Novavax should not be counted out just yet. "We should root for as many horses as we can," Love added.