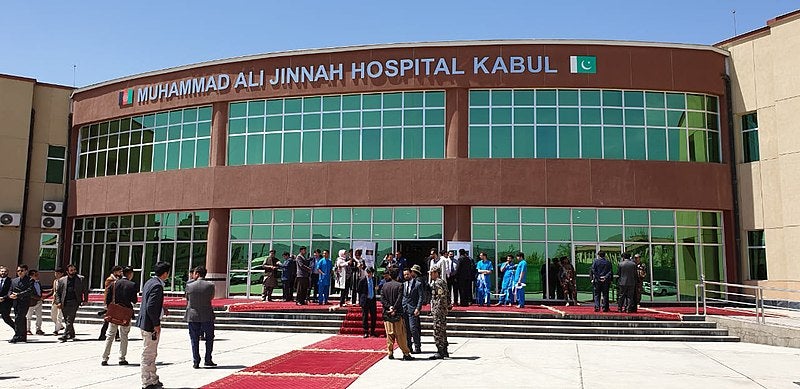 Afghanistan has signed three agreements with Asian Development Bank (ADB) to secure financing worth a total of $23.95m for the construction of hospitals and procurement of essential medical supplies to support the country's national health system response to Covid-19 pandemic.
The financial support is part of ADB's Emergency Assistance for Covid-19 Pandemic Response for Afghanistan.
These agreements were signed by officials of Afghanistan and ADB in Kabul on 2 September.
ADB country director for Afghanistan Narendra Singru said: "The agreements signed will help construct hospitals in the high-priority provinces and address the immediate need for medicines and medical equipment to treat the affected population and improve health services across the country.
"The support is part of an integrated approach to improving patient treatment and management to support the government's response to Covid-19."
This support will aid in the construction of ten hospitals equipped with isolation wards and intensive care units, adding 750 new hospital beds.
Besides complying with international isolation ward standards, these hospitals will feature utilities such as energy-efficient power generators, standard ventilation and heating systems; and waste management systems.
Furthermore, the facilities will have dedicated wards for female patients.
ADB deputy country director for Afghanistan Artur Andrysiak said: "Under the ADB-funded emergency assistance grant, UNICEF and WHO will provide medicines and medical equipment, including oxygen concentrators and regulators ECG machines and other medical and laboratory equipment, to hospitals and medical facilities across Afghanistan, including the new facilities being constructed under the grant."
In May, ADB approved a $40m grant assistance to help Afghanistan in its fight against Covid-19. The grant supports the construction of 15 hospitals, out of which 10 will be built under the first phase as signed on 2 September.
In July, ADB provided the first consignment of personal protective equipment to the Ministry of Public Health to help protect frontline health workers in their fight against Covid-19.