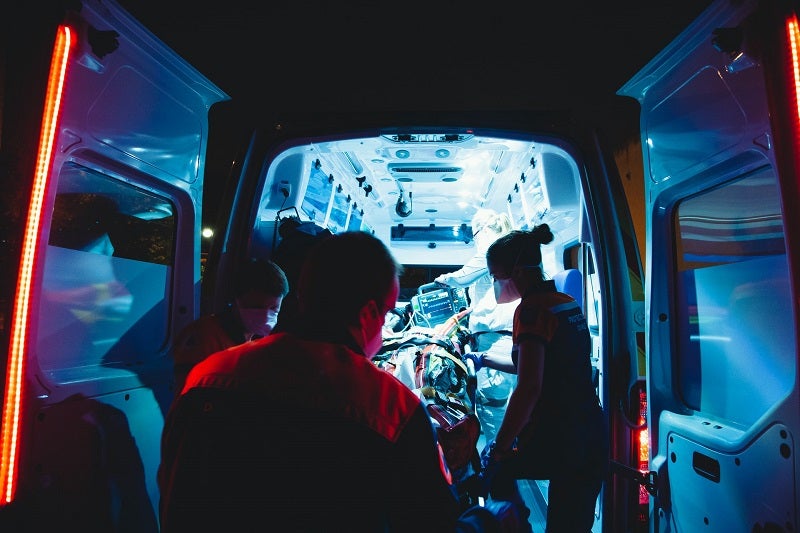 Indian communications solutions provider Bharti Airtel has collaborated with Apollo Hospitals and Cisco for demonstrating the future of healthcare with 5G Connected Ambulance.
The 5G Connected Ambulance to be created by the companies will transform access to healthcare and save lives at the time of emergencies.
It will be custom-designed and equipped with patient monitoring applications, latest medical equipment, and telemetry devices that deliver the health data of the patient to the hospital in real-time.
Furthermore, it features onboard cameras, camera-based Headgear, and Bodycams for paramedic staff.
All these are connected to the ultra-fast & low latency Airtel 5G network.
The 5G Connected Ambulance, which will be further enabled with AR/VR technologies, acts as an extension of emergency room when a critical patient is enroute to the hospital.
The high-speed, low latency 5G network relays every ambulance's Geo-location to the hospital's command center.
This makes sure that the nearest Ambulance reaches the critical patient.
The paramedics in the 5G Connected Ambulance can collaborate with the ER doctors at the hospital using the cameras, with the availability of real-time camera feed.
These doctors are equipped with technologies like AV/VR to undertake basic procedures.
Apollo Hospitals Group joint managing director Dr Sangita Reddy said: "Apollo Hospitals have been evangelists of connected ambulances and using these to reduce mortality and utilise the Golden Hour to the benefit of patients.
"The Golden hour is impacted by the facilities in an ambulance and the distance from the Hospital."
"The 5G connected ambulance is testament to Apollo Hospitals' commitment to utilise the power to technology in healthcare for the benefit of patients."