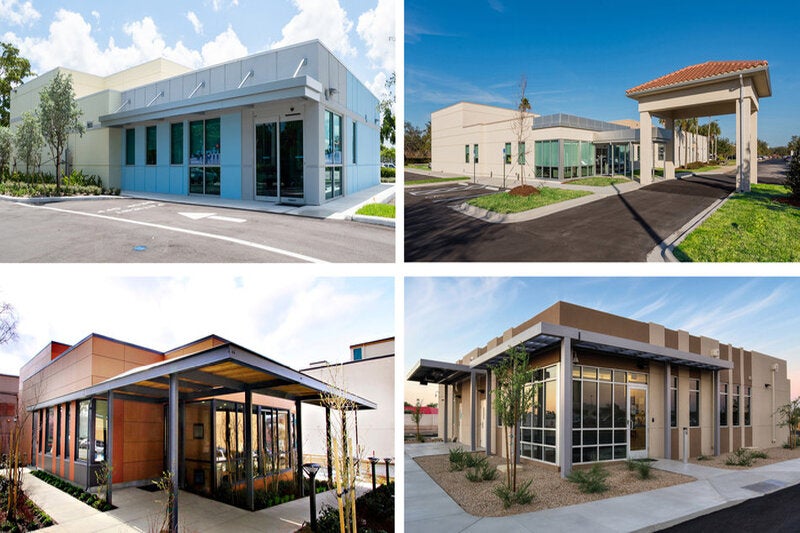 Antelope Valley Hospital in Lancaster, California, has partnered with design-build development company RAD Technology Medical Systems to construct an emergency department addition.
RAD will leverage its modular building technology to build a facility that will help reduce the overcrowded emergency department of Antelope Valley Hospital.
Once the project is finished, it will have 7,200ft2 and certified as an OSHPD-1 facility.
It will feature 40 treatment bays, nurses' station and support areas.
Currently, the emergency department treats about 9,000 patients every month and has the capability to treat 67 patients at one time.
With the modular addition, Antelope Valley Hospital will be in a better position to meet greater patient demand.
Antelope Valley Hospital CEO Ed Mirzabegian said: "It is a pleasure to work with RAD and their staff regarding our state-of-the-art addition to our emergency department, coming soon to serve our community."
RAD Construction and Field Operations vice president Michael Kosinski said: "RAD's offsite construction method is the perfect solution for Antelope Valley Hospital's need.
"It will allow the addition to be open within a few months with very little onsite disruption."
The available space for new construction occupies part of the current ambulance drop off area.
For the modular construction, as majority of construction and inspections would take place off site, the disruption at the ambulance drop off area will reduce.
Furthermore, site work and factory construction can take place simultaneously, which would allow the entire project to be completed at a quicker pace than conventional construction.
RAD Technology Medical Systems planning and design vice president George Olear said: "We are excited to be working with Antelope Valley Hospital on this project.
"The addition will be connected to the existing emergency department and is designed to coordinate with the existing structure. It will look and operate as though it has always been a part of the original building."
Construction is slated to commence in October and the facility will be ready to treat patients in late spring/early summer 2021.