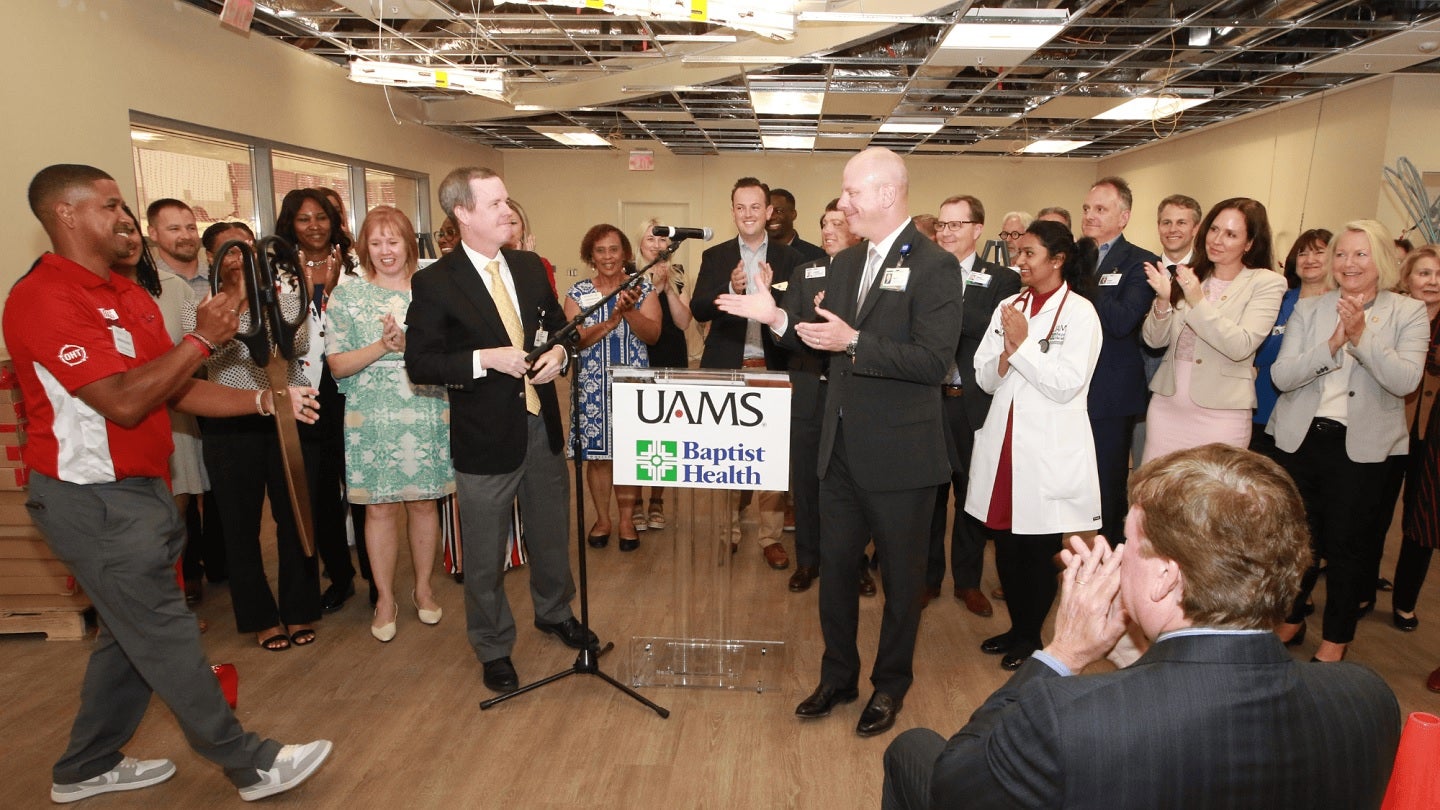 Baptist Health and the University of Arkansas for Medical Sciences (UAMS) have celebrated the opening of a new cancer clinic and infusion centre at Baptist Health Medical Center-Little Rock in the US.
The UAMS Baptist Health Cancer Clinic-Little Rock in the Hickingbotham Outpatient Center will provide expert diagnosis and care for cancer patients.
The clinic is staffed by a team of specialists from the UAMS Winthrop P. Rockefeller Cancer Institute and has disease-specific expertise in over 35 cancer types.
The specialists are trained to manage a patient's care and treatment plan, which may include surgery, chemotherapy, radiation therapy, immunotherapy, and other interventions.
In addition to offering treatment, the specialists will also help to manage side effects, provide supportive care, and conduct clinical research.
Furthermore, a 32-bay infusion centre, catering to both cancer and non-cancerous conditions, will also open in September in the Hickingbotham Outpatient Center.
This collaboration between UAMS and Baptist Health aims to expand comprehensive cancer care across Arkansas and elevate the level of care provided to patients.
Baptist Health president and CEO Troy Wells said: "Both Baptist Health and UAMS understand that cancer care is a critical part of providing quality health care to our community.
"That's why we are committed to expanding cancer services and resources together so that Arkansans can receive the care they need as close to home as possible.
"We remain committed to helping those who are fighting this difficult battle and ensuring they receive the best possible outcomes.
"It is our mission to provide Arkansans with compassionate care that meets the highest standards of quality."