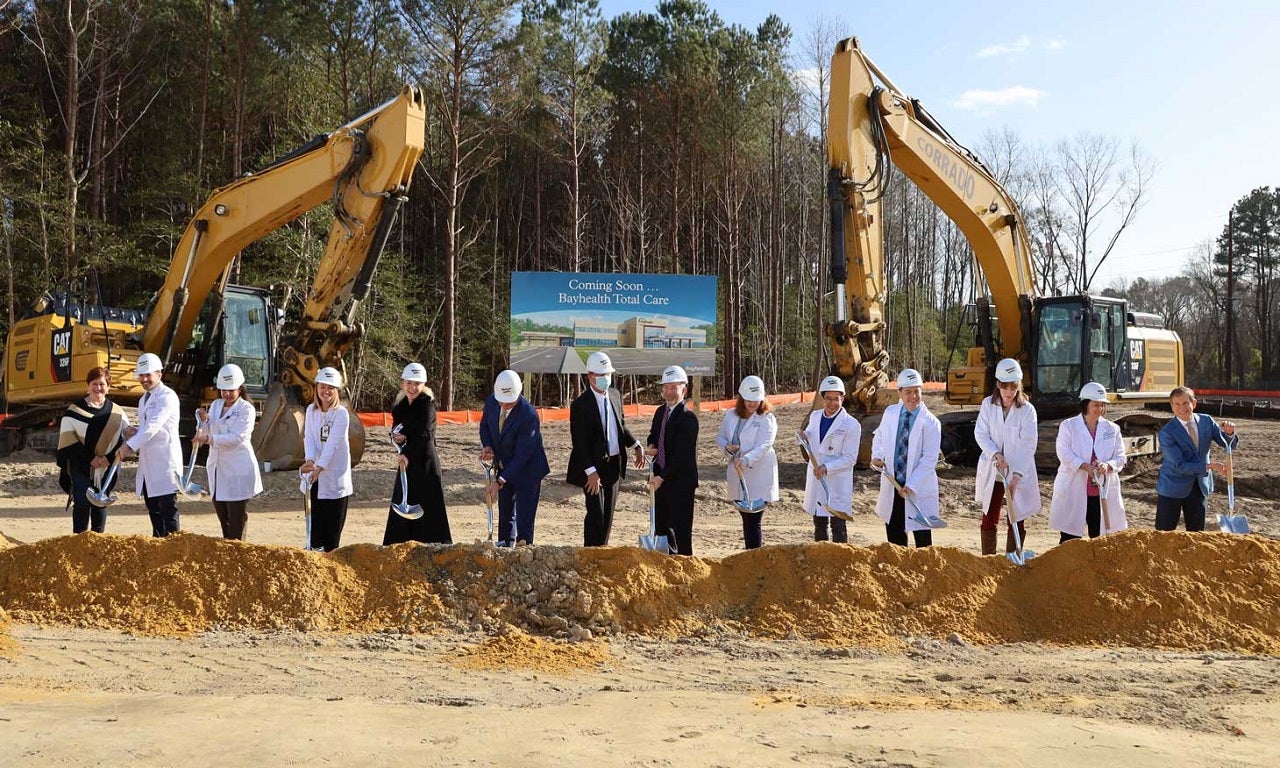 US-based firm Bayhealth has held a ground-breaking ceremony for its new facility, Bayhealth Total Care, in Sussex County, Delaware in the US.
Located at the intersection of Lewes-Georgetown Highway (Route 9) and Hudson Road in Milton, Bayhealth's new facility is said to offer innovative healthcare services for the people in the region.
Bayhealth president and CEO Terry Murphy said: "This is a very exciting day as it marks a milestone in our commitment to providing southern Delaware access to top-quality healthcare, close to home.
"As our community will recall, nearly three years ago we opened Bayhealth Sussex Campus, our new, state-of-the-art hospital along Route 1, which has allowed us to better care for this community in a beautiful, well-equipped space using the latest technology."
Covering 48,500ft2 area, Bayhealth Total Care will be home to a hybrid emergency and walk-in centre. It will also feature imaging, lab services, and primary and specialty care offices.
The healthcare facility is slated to open in early 2023.
Once opened, Bayhealth claims that Bayhealth Total Care will be the first healthcare facility of its kind in Delaware.
Bayhealth Total Care will be added to the five primary care clinicians in the local area with a capacity to cover several patient visits every year.
Bayhealth chief medical officer Gary Siegelman said: "This model will transform emergent and urgent care access for southern Delaware.
"Instead of guessing what level of care they need, patients can walk in the door and our trained medical professionals, including emergency certified physicians, will determine it for them."