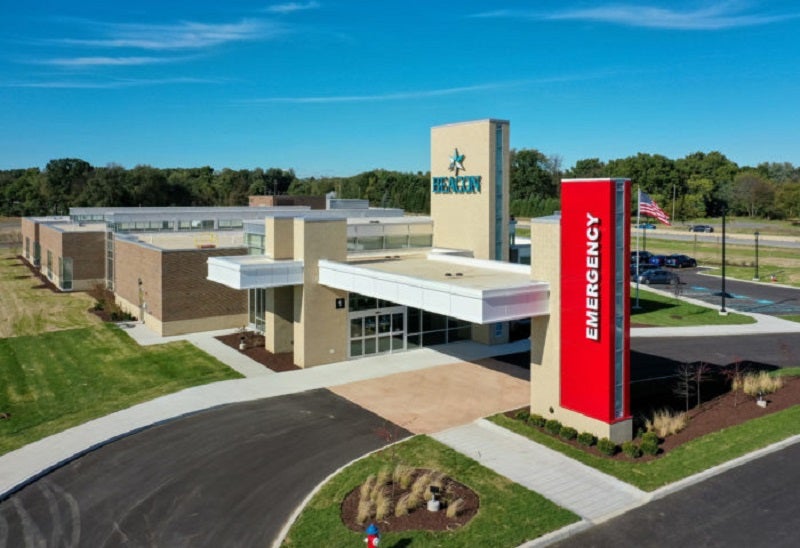 Beacon Health System has opened the new $25.8m Beacon Granger Hospital, the first small acute care hospital in Beacon Parkway.
The new hospital is located at 3220 Beacon Parkway, in the US state of Alabama.
Beacon Granger is a 32,800ft2 facility situated on about two acres land near the northwest corner of Beacon Parkway and Capital Avenue.
It is located off the Indiana Toll Road's Mishawaka exit, across from Beacon Health & Fitness.
The one-storey hospital has been designed to streamline around-the-clock emergency care as well as treatment for patients conveniently close to home.
Beacon Health System chief strategy officer Diane Maas said: "This new model of care is one of the ways we are actively preparing for the future of healthcare."
The new facility contains a 16-bed emergency department fitted with diagnostic equipment, as well as eight in-patient beds.
South Bend Emergency Physicians will provide emergency services at the new facility. These doctors have been staffing the Memorial Hospital emergency department for more than 40 years.
Beacon Granger Hospital Medical Director Dr Nicole Riordan said: "We started with a vision and applied our filter of clinical knowledge and experience to create a facility that would bring excellent care and convenience to the community.
"We paid special attention to optimising the patient experience, from adding new technologies to maximising the usage of natural light."
The healthcare company said that patients can expect the same level of clinical excellence and care at the new hospital which it already provides at more than 70 locations across the region.