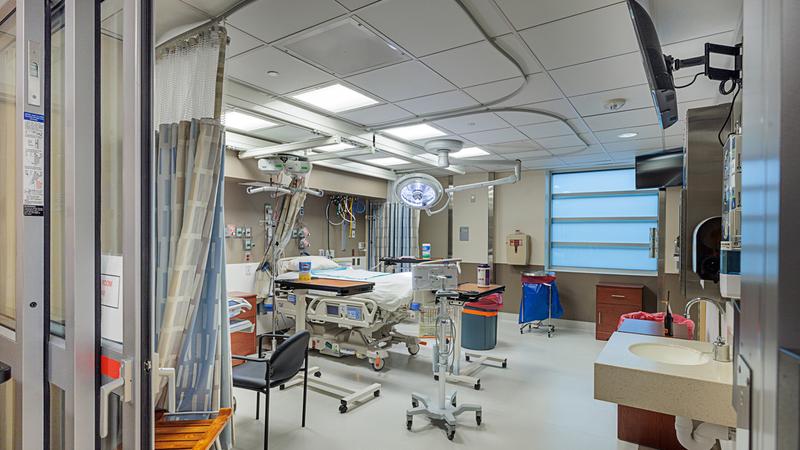 MedStar Washington Hospital Center has inaugurated a new Biocontainment Unit (BCU) to provide care for patients with highly infectious diseases.
Mainly, the new advanced BCU will be used for observation and respiratory isolation.
It can be further expanded to provide care for highly infectious diseases patients and quarantinable diseases such as yellow fever, severe acute respiratory syndromes infectious tuberculosis, smallpox, diphtheria, cholera, plague, and viral haemorrhagic fevers.
The new 6,800ft2 unit, with 15 beds, will be located adjacent to the Emergency Department (ED) of the hospital.
It includes ten beds for respiratory isolation and two rooms, which are specifically designated for biocontainment, along with an anteroom between them.
A protector outside the room will be used by the team for continuously monitoring the patients.
The BCU can be arranged for observing up to 15 patients who require additional time of care than the ED, when it is not used for biocontainment or respiratory isolation.
The unit also includes two special pathogen rooms, which will be used for performing operations or labour and delivery procedures.
MedStar Washington Hospital Center newly dedicated Biocontainment Unit medical director Shane Kappler said: "In 2014, there was elevated national concern around Ebola Virus Disease (EVD).
"To prepare to meet our community's needs, our plans included converting a large part of our Emergency Department (ED) into a temporary biocontainment unit, which is a pretty herculean task.
"We knew that we needed to find a new way to provide the needed resources to care for these patients with special pathogens. And that is this new unit."
The new Biocontainment Unit was constructed using the grants from the federal and state governments and the complete funding was supported by MedStar Health.