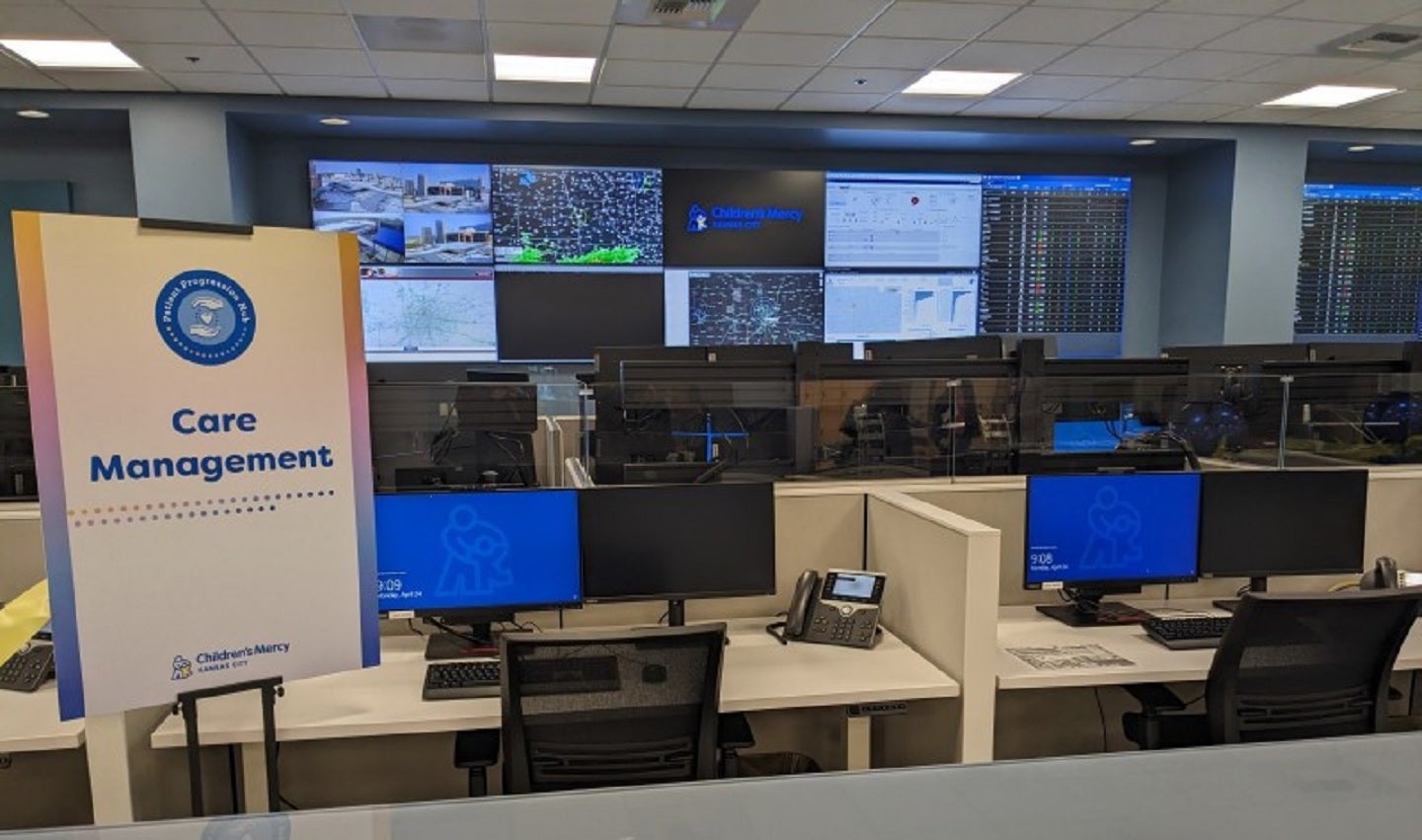 Children's Mercy Kansas City and GE HealthCare have announced the launch of a Patient Progression Hub in Kansas, US.
This hub leverages artificial intelligence (AI), real-time data and predictive analytics to optimise care management, as well as coordination right from the patient's admission to their discharge.
It is said to be the first paediatric freestanding hospital in Kansas that integrates technology in its operations to boost access, enhance discharge planning, efficiently manage the flow of patients and forecast patient demand.
Inspired by Nasa's mission control centre, the 6,000ft² hub features a video wall with tailored analytic apps to monitor and streamline the flow of patients.
Hospital staff will be able to prevent issues from arising by being proactive with the help of AI algorithms.
For improved communication and collaboration, the hub team members are co-located in the space.
Children's Mercy Kansas City president and CEO Paul Kempinski said: "With the activation of the Patient Progression Hub, Children's Mercy will be at the forefront of technology-enabled innovation in patient flow, quality outcomes and safety.
"By maximising the use of actionable, real-time and predictive data, we will improve the experience of our patients, families and team members alike."
GE HealthCare Command Centers CEO Jeff Terry said: "Our goal is to make it easier for Children's Mercy to orchestrate daily patient care, which in the end means it is that much easier to answer the crucial question: can you accept this child?
"The Patient Progression Hub combines several existing teams into a new centre-of-gravity for patient access and supports throughput and quality care delivery. GE HealthCare is proud to provide its 'Command Center' software, which is used in the Hub and across Children's Mercy."