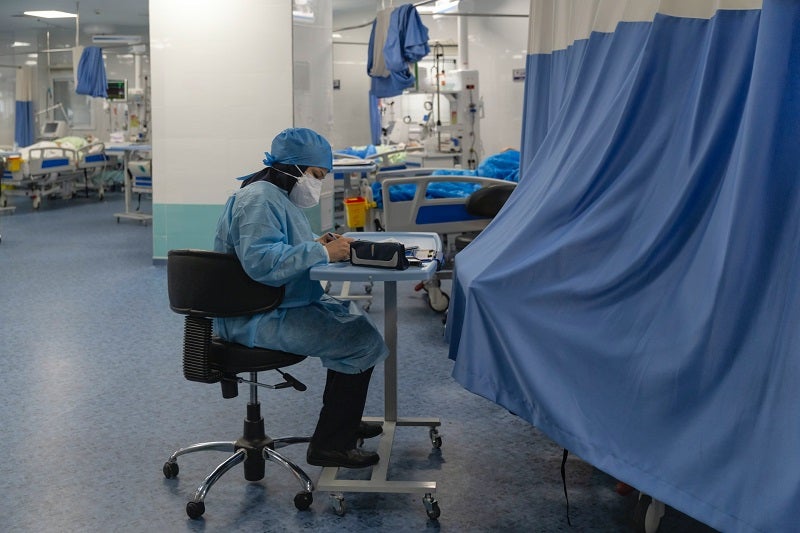 China is reportedly constructing a temporary hospital with 6000 beds in the Jilin city to treat people infected with Covid-19.
NDTV quoted a video shared by the news agency Xinhua which shows that construction work on the new hospital is underway.
The makeshift facility, which falls under Northeast China's Jilin Province, is expected to be completed in six days.
The news agency added that three such facilities have already been constructed, as of 12 March, in this region to help treat increasing Covid-19 cases in the country.
Local authorities have also conducted tests in large numbers to control the spread of the virus.
A Jilin provincial health commission official Zhang Yan was quoted as saying: "The emergency response mechanism in some areas is not robust enough, there is insufficient understanding of the characteristics of the Omicron variant and judgment has been inaccurate."
Till date, people in Jilin have completed six rounds of Covid-19 testing, as reported in NDTV.
The authorities have announced a complete lockdown in Siping and Dunhua under the Jilin Province.
Additionally, restaurants, schools, shopping malls, and businesses in Shanghai, China are also under temporary lockdown.
Lockdowns were also announced at Covid-19 hotspots.
In 2020, China completed construction of a 1000-bed hospital in Wuhan city within ten days to help treat people infected by the new coronavirus.
Approximately 1,400 medical staff from the Chinese armed forces were deployed to treat patients at the Huoshenshan hospital.
This hospital was one of the two makeshift facilities constructed in Wuhan to specifically treat coronavirus patients.