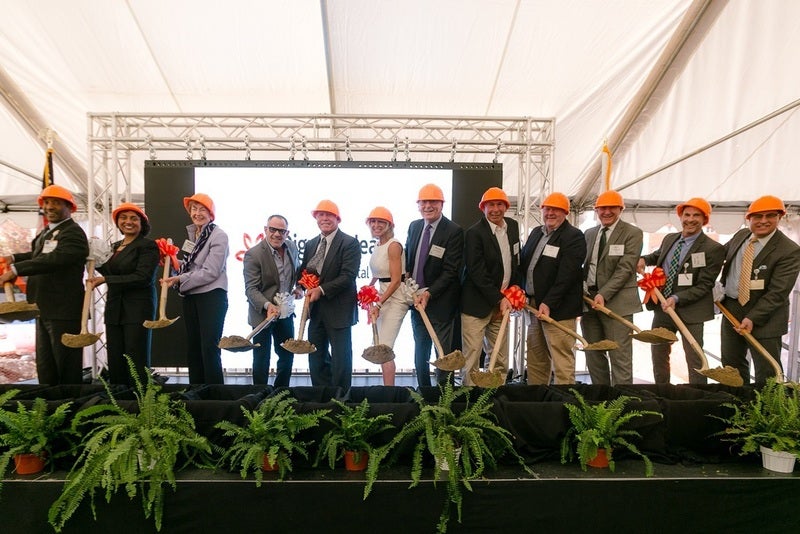 US-based Dignity Health California Hospital Medical Center (CHMC) has started work on a $215m campus expansion and modernisation project in Los Angeles.
As part of the project, the company will construct a new patient care tower that will provide required space, privacy and advanced medical technology for the hospital.
Covering an area of 150,000ft², the patient care tower is expected to improve capacity and convenience for emergency, trauma and maternity services at the hospital.
The project is scheduled to be concluded next year with occupancy starts in 2021.
CHMC president Margaret Peterson said:  "This ambitious project will help ensure that California Hospital can continue to fulfil its mission of serving our community now and for many years to come.
"This expansion will also enable the hospital to attract top-level talent plus accept more medical residents, nursing students and students from other disciplines, strengthening our role as a major teaching hospital."
The building's first floor will feature larger, private, modern emergency and trauma bays, which will increase in the number of patient care areas to 51%.
As of now, CHMC emergency department sees more than 81,000 patients per annum in a space equipped to house only 55,000 visits.
Dignity Health said that emergency department (ED) will modernise triage to assess patients more efficiently while providing dedicated space for trauma care with six large bays.
Additionally, the new tower will feature an upgraded neonatal intensive care unit with private rooms and labour and delivery suites including midwifery services, along with, antepartum and postpartum services.
Furthermore, the tower will house private rooms able to manage multiple births, a water-birthing suite, private postpartum rooms, private triage rooms, and separate antepartum rooms.
A new paediatrics unit will be set up on the sixth floor of the existing Tibbitts Tower and an emergency mental health observation centre near to the new ED.
Plans also include provision for a new multi-level parking structure with meeting and retail space on the ground floor.
To support the $215m campus expansion, Dignity Health is offering a loan of $165m and the remaining $50m will be raised through a capital campaign from local philanthropists.