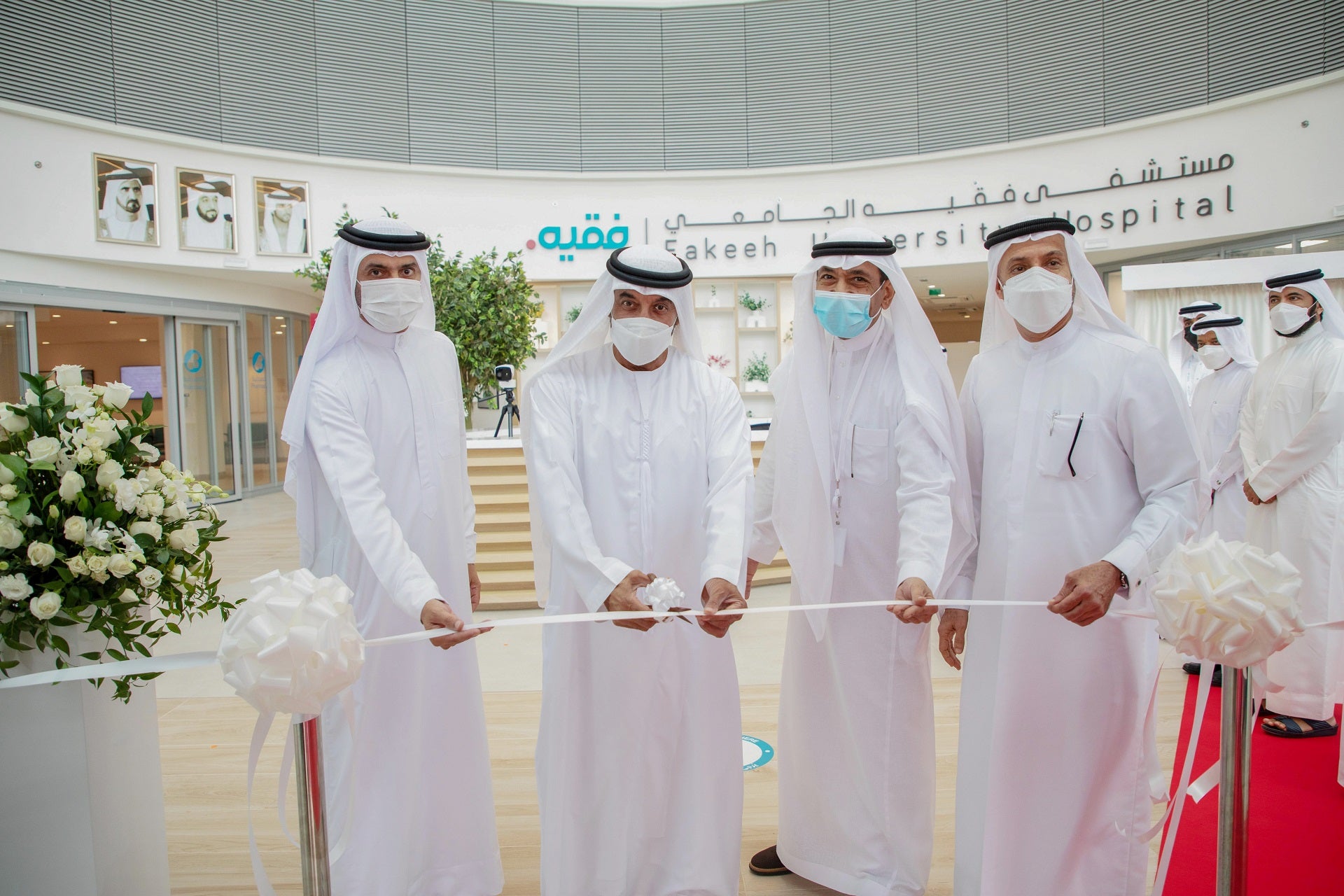 The Government of Dubai has announced the inauguration of Fakeeh University Hospital, a new smart medical university and hospital, in Dubai Silicon Oasis.
The new smart facility spanning one million square feet features 350 beds, advanced robotic pharmacy, 35,000ft2 emergency department completely equipped with advanced operating theatres, radiology, and diagnostics.
It offers primary, secondary, and tertiary care through leading medical physicians across 55 specialties.
Fakeeh University Hospital provides a complete suite of services including hospital visits, tele-consultation, and home visits.
It also uses a multidisciplinary team approach, where a team of doctors will assess, plan and manage all requirements of the patients to offer precise diagnosis, better outcomes, and quick recoveries.
Designed to ease patients' recovery, the facility includes green, natural setting with ample sunlight which promotes a healthy healing environment.
Upon completion, the university campus, which is situated adjacent to the hospital, will offer undergraduate courses in nursing, medicine, and allied health sciences studies including physiotherapy, emergency care training, and postgraduate degrees.
Fakeeh University Hospital CEO Fatih Mehmet Gul said: "Built on a 43-year legacy of Fakeeh Care, we remain committed to excellence through clinical care, education, and research to support the UAE's vision in ensuring the best quality of life for its citizens and residents.
"Our focus is always to prioritise patient care above all, and leverage technology to make the entire process of care efficient and precise, for better patient outcomes."
Furthermore, the new facility is estimated to annually treat approximately 700,000 patients and serve communities in the UAE as well as the wider region.