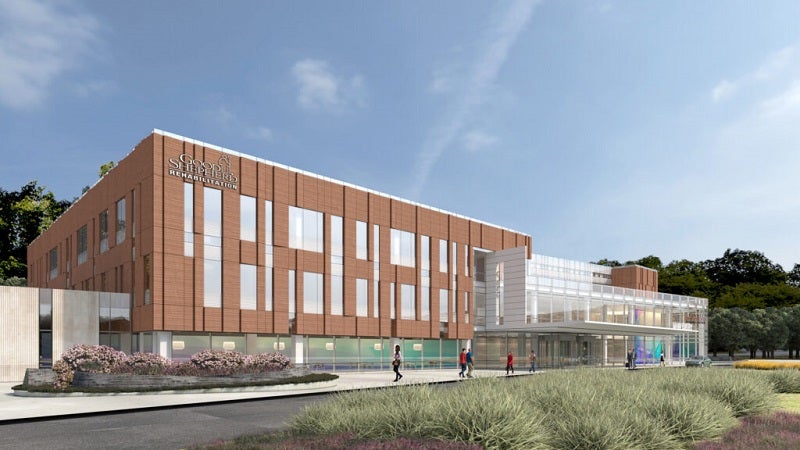 US-based Good Shepherd Rehabilitation Network (GSRN) has unveiled plans to build a new rehabilitation hospital in Center Valley Parkway, Pennsylvania.
The new three-story hospital structure will be built over 12 acres of land owned by GSRN and will be a 75-bed inpatient hospital once completed.
Featuring all private rooms and a multi-story therapy gym, GSRN's new hospital will offer physical rehabilitation care to patients recovering from complex and catastrophic conditions, such as stroke, spinal cord injury, brain injury and multiple traumatic injuries.
GSRN Board of Trustees chair Gary Schmidt said: "Good Shepherd's Center Valley campus will serve as a destination for recovery for patients – from our region and across the globe – who turn to Good Shepherd for our unique brand of hope, compassion, comfort and healing.
"The project is closely tied to our mission, vision and a key component in achieving our Strategic Plan.
"The Board of Trustees was extremely deliberate and thoughtful in taking this historic step."
The new hospital will also offer services such as acute inpatient rehabilitation for adults, physiatry services, nursing, occupational, physical, recreational, speech therapies and more.
Additionally, the new facility will have dedicated units for specific conditions.
GSRN executive director Frank Hyland said: "This leading-edge facility will allow us to continue offering world-class physical rehabilitation — and to do so in a modern, comfortable space that maximises patient recovery.
"We also are excited to provide Good Shepherd Associates with an energising, innovative environment that will help them grow as professionals, while they work to advance our industry."