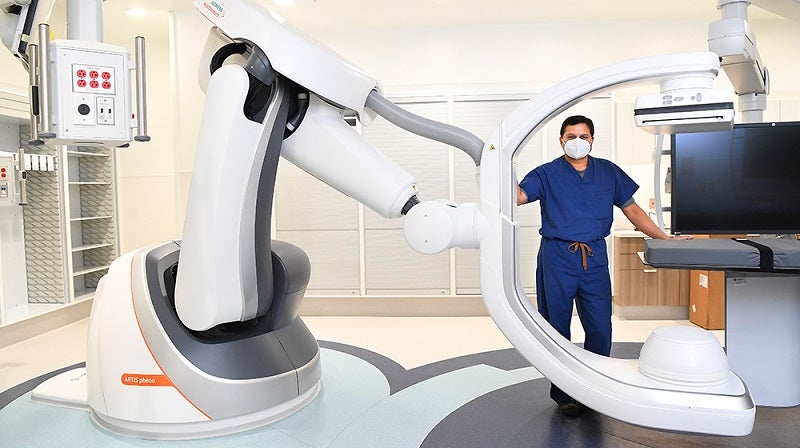 Huntington Hospital in California, US, has opened the Helen and Will Webster Heart and Vascular Center, a facility for cardiac care, in the San Gabriel Valley.
Located directly above the Nan and Howard Schow Emergency & Trauma Center, the comprehensive facility offers a wide range of cardiology services such as screening, diagnostic tests, advanced medical and surgical treatments.
It also offers cardiac rehabilitation and education programmes.
The facility features two catheterisation suites, electrophysiology suite, six diagnostic suites, eight private patient rooms, as well as a catheterisation and surgical hybrid suite.
Huntington Hospital president and CEO Lori Morgan said: "The Helen and Will Webster Heart & Vascular Center provides the potential to revolutionize the way we treat patients by integrating traditional cardiac surgery with endovascular surgery techniques and technology, further bridging the best of today with the latest advances of the future.
"The opening of this facility is a momentous accomplishment made possible by hard work, careful preparation and a shared commitment to providing our patients leading-edge heart care."
Huntington Hospital anticipates that the new facility would reduce treatment time of cardiac patients and will allow it to increase the number of patients treated by 30%.
Furthermore, the new centre will provide a range of cardiovascular services under one roof.
Last July, Huntington Hospital entered into a definitive agreement to become an affiliate of Cedars-Sinai Health System, following a letter of intent (LoI) signed in March 2020.
The deal facilitated partnerships with other Cedars-Sinai Health System entities to allow access to affordable care across the region.