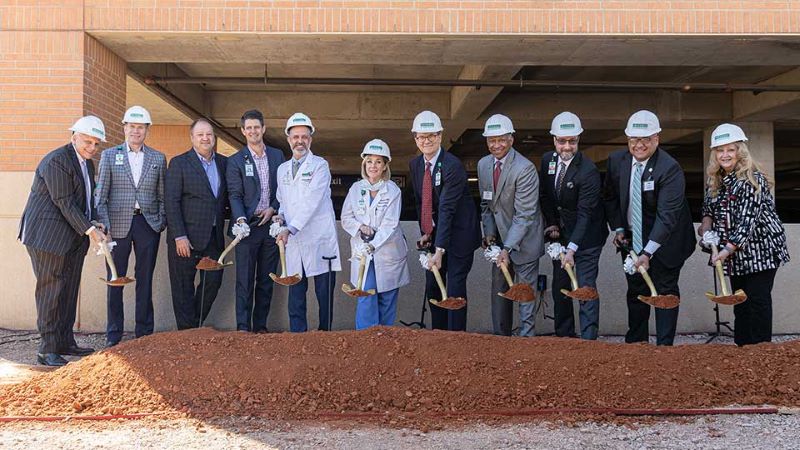 Integris Health has started construction on the proposed Heart and ICU expansion project at INTEGRIS Baptist Medical Center in the state of Oklahoma, US.
Under the $200m project, a new building is planned to be constructed to meet the dire requirement for intensive care in Oklahoma.
The expansion will comprise a new 209,000ft2 facility with 64 ICU beds, several cardiac catheterisation labs, hybrid operating rooms, cardiovascular operating rooms, cardiac diagnostic testing zones and electrophysiology heart labs.
This area is designed with patients in mind, aiding easy navigation in the hospital and clinics as it is all offered in one convenient location.
Integris Health is collaborating with the community on this project and is launching a capital campaign.
The expansion of the Heart and ICU facility is anticipated to conclude in 2024.
Furthermore, the development plan is said to help Integris Health attract and maintain the best physicians and surgeons in the country and offer latest technologies to several people in Oklahoma.
Integris Health president and CEO Timothy Pehrson said: "This new Heart and ICU Hospital at INTEGRIS Baptist Medical Center will not only give our community access to the best, leading-edge therapies available anywhere in the world but will also provide the most advanced setting for talented nurses and physicians to care for Oklahomans in their greatest times of need."
Integris Baptist Medical Center is claimed to be the only facility in the region that provides a complete spectrum of advanced cardiac care support including extracorporeal membrane oxygenation, left ventricular assist device, complete artificial heart and transplantation.