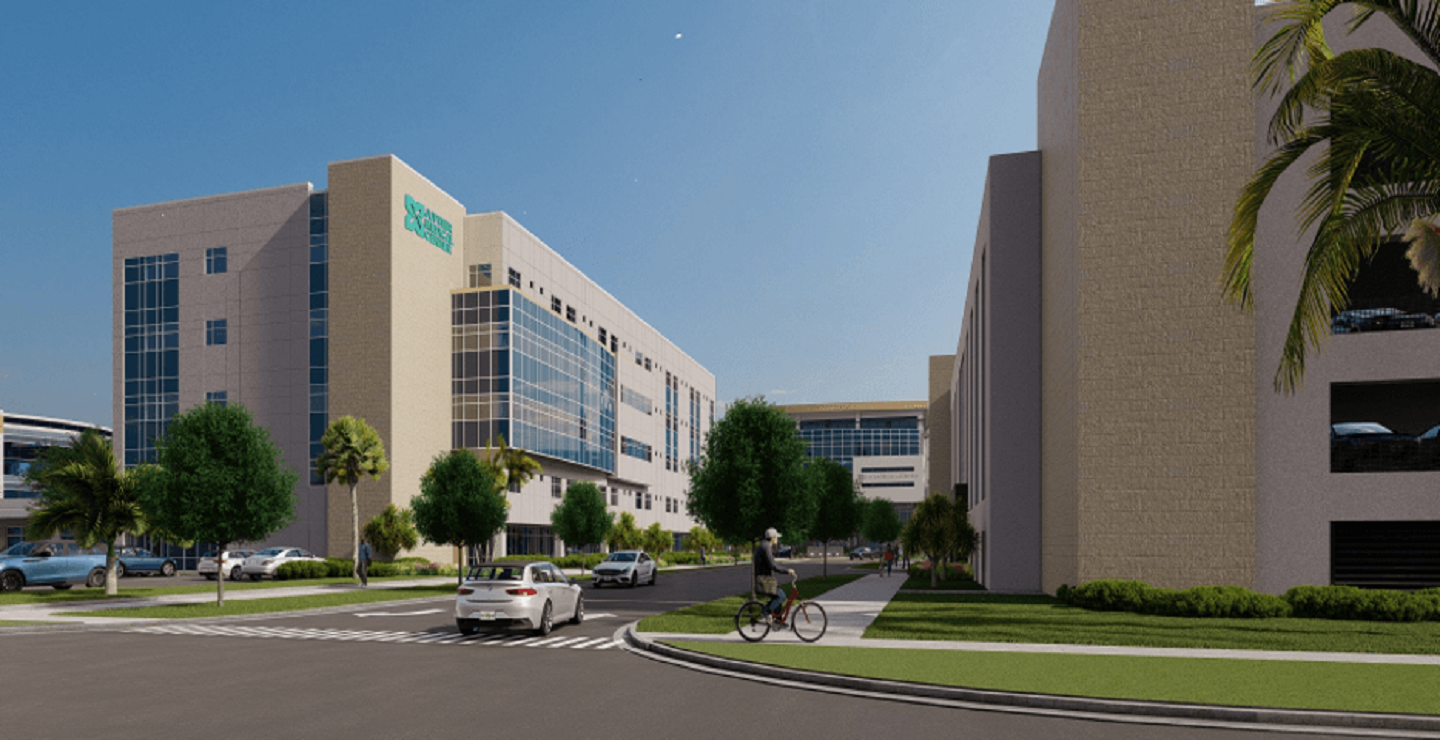 Jupiter Medical Center is pushing ahead with plans for a new five-storey 92-bed patient building worth $110m after receipt of final approval from the town of Jupiter in Florida.
This project will add to Jupiter Medical Center's current 248-bed capacity.
Construction of the new patient building is expected to be complete in May 2025.
The building will also support facilities including a pharmacy and administration offices.
North of the new building, the medical centre will construct a five-deck garage with 800 parking spaces at an estimated cost of $25m.
Currently, the medical centre has a standard parking area.
The new 135,016ft² patient building will extend from the east side of the hospital towards the border of the property.
It will feature its own support facilities such as a pharmacy and administration offices.
This independent, not-for-profit medical centre plans to improve inpatient care including oncology, cardiovascular and orthopaedics.
Jupiter Medical Center president and CEO Dr Amit Rastogi said: "Jupiter Medical Center is currently undergoing the most transformative period in our 44-year history.
"We have several expansion projects underway to ensure our community continues to have access to the highest-quality health care and best patient experience for generations to come – and right where they need it, close to home."
Later in 2023, the hospital will open its $100m Johnny and Terry Gray Surgical Institute, reported WPTV.
This institute will boast 16 smart operating rooms and two hybrid operating suites in 90,000ft² of space.
More than 15,000 conventional and minimally invasive surgical procedures are undertaken at Jupiter Medical Center annually.
In January, the hospital completed the expansion and renovation of its emergency department.
The Petrocelli Emergency Center bolstered the emergency department's capacity by 30% with the addition of 11 ER rooms and eight fast-track bays to treat patients with non-life-threatening diseases.