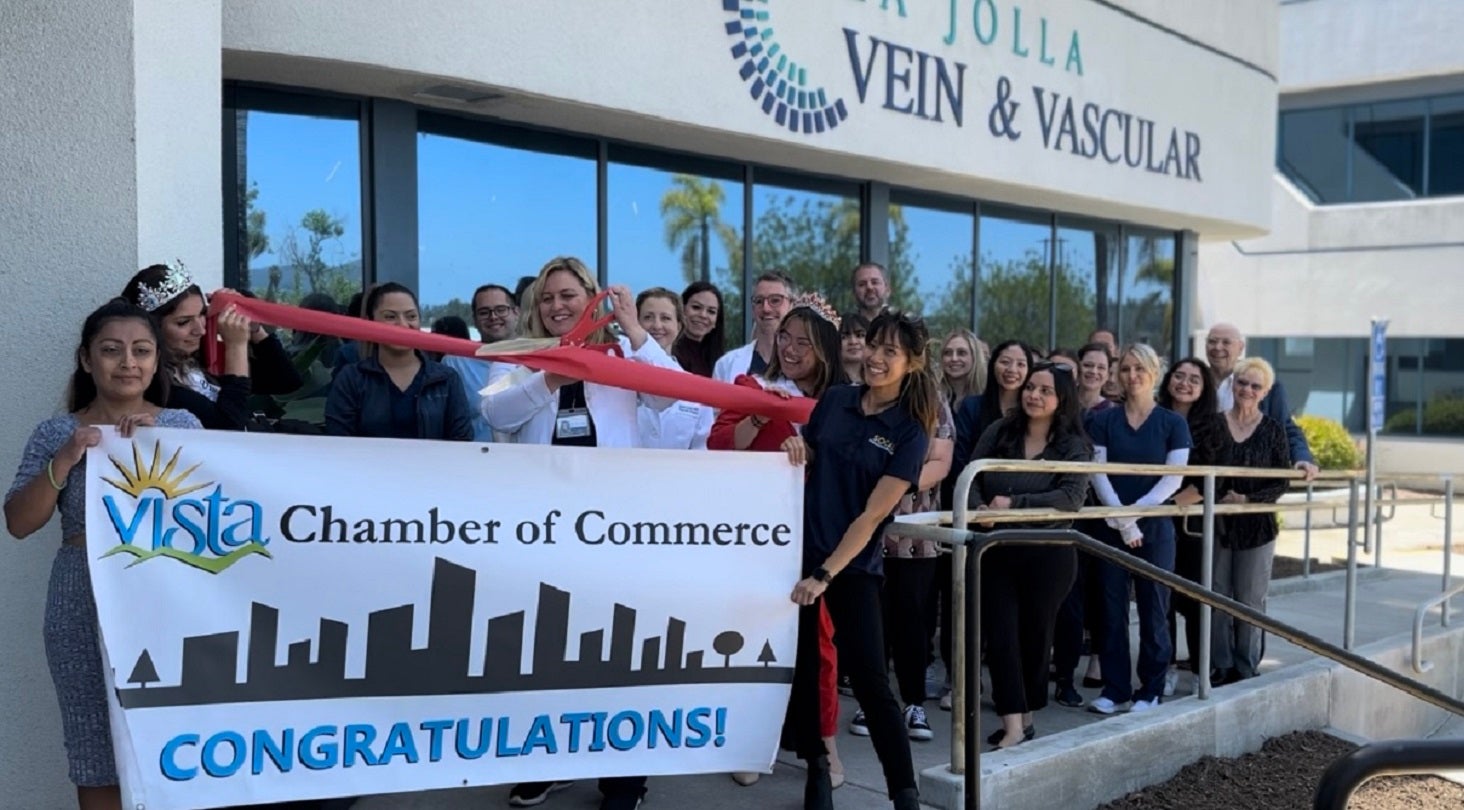 San Diego-based endovascular centre La Jolla Vein & Vascular has opened a new Vein Clinic and Endovascular Center in the Sycamore Medical Plaza at 906 Sycamore Avenue in Vista, California, US.
The ribbon-cutting ceremony was attended by City Council members, the Vista Chamber of Commerce, physicians, and hospital executives.
The clinic specialises in diagnosing and treating vascular disorders such as varicose veins, peripheral arterial disease (PAD), leg ulcers, pelvic congestion, varicocele, lymphedema, and leg swelling.
La Jolla Vein & Vascular medical director Dr Nisha Bunke said: "This new clinic was created to offer greater support for patients who need specialized vascular care.
"Our first office in La Jolla was established in 2010, where many of our patients drive long distances to receive care.
"This can be challenging, especially for our ageing patients. We want to make our expertise and technology accessible to more people."
Dr Elliot DeYoung will serve as the lead physician at the new facility.
The facility offers services to residents of Carlsbad, Del Mar, Encinitas, La Costa, Leucadia, Oceanside, Olivenhain, Rancho Santa Fe, Solana Beach, Escondido, Vista, San Marcos, Poway, and unincorporated areas.
The new clinic is expected to improve access to vascular care and reduce healthcare costs and wait times for patients.